CAWT-140 - Survey of Microsoft Office Programs - Alan Strozer
| | |
| --- | --- |
| Course: | Survey of Microsoft Office Programs |
| Professor: | Alan Strozer |
| Email: | Alan.Strozer@canyons.edu |
| Format: | |
| Course Length: | |
Introduction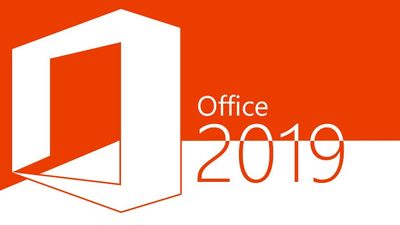 In this day and age, we are fortunate to be able to offer distance learning courses in order to accommodate so many of you who may not have the time or resources to attend classes on campus due to modern societal pressures, including professional obligations, familial responsibilities, and financial or health concerns. It should not, however, be assumed that a distance learning class is in any way easier than an on-campus class. In fact, just the opposite may be true since, to be successful, students in online classes must rely more on their own resourcefulness, discipline, good time management and study habits, as well as finding within themselves the means to remain motivated. Although this course is taught entirely online with no campus attendance requirement, my hope is to get to know each of you the same as if we interacted face-to-face in a classroom.
Course Description
This course is offered as a full-semester (16 weeks) class and as an accelerated (8 weeks) class. Both versions of the class cover the same amount of material in the time allotted, the only difference being that the 8-week class moves through the material at double the pace and so allows students to complete the course in half the time. Students are responsible for checking the length of classes posted in the COC Schedule of Classes.
This course introduces students to the major applications in the Microsoft Office 2019 or 365 Suite (Word, Excel, Access, and PowerPoint) for Windows. The Microsoft Office Suite is the most widely-used collection of productivity applications employed by all manner of businesses and organizations in the modern office workplace. Microsoft Office skills are in great demand and taking this course represents a major step forward in advancing your job market viability.
Students will work on a variety of interesting productivity exercises that simulate those projects encountered in a real, modern office environment. Students will be able to assess their progress by using the Cengage Skills Assessment Manager (SAM), an engaging and interactive online simulator that transforms students into Microsoft Office concept masters. SAM is not only powerful and effective, but it is also fun to use. SAM is NOT fully compatible with the Apple Macintosh operating system. Use of a PC and Microsoft Windows is required for this course. SAM is integrated with MindTap, also a Cengage Learning product, offering access to training videos, related content, grade reports (including explanation of errors), and links student SAM performance with the Canvas GradeBook, so that students will always be able to view their grades conveniently in Canvas.
The course will be administered 100% online, including all exams. All course content will be organized into modules within Canvas, the online classroom management system used at College of the College. Some student assignments may be submitted in Canvas, but most, such as simulation drills and exams, will be submitted directly to the SAM website.
This course requires proficiency with Microsoft Window 10 or higher, computer file management, the Internet, a browser (especially the latest version of Google Chrome), and the ability to send e-mail. The SAM application is optimized for use with the Google Chrome browser. Please do not use either the Microsoft Internet Explorer or Edge browser for this class.
What to Expect in this Course
SKILL REQUIREMENTS -- Prior to taking this course, students should have acquired the following skills:
Proficiency with Microsoft Windows, Ver. 10 or higher (especially file management).

Proficiency with the Internet and browsers (especially Google Chrome)

Proficiency with e-mail, including the ability to send and receive attachments.

Proficiency with the creation and extraction of zip archives (.zip files)
SOFTWARE and HARDWARE REQUIREMENTS -- Prior to taking this course, students must have in their possession or access to the following:
Cengage Unlimited MindTap account, which includes access to the MindTap Web application, SAM, and the eBbook for this course.

The complete Microsoft Office 2019 Suite application or the complete Office 365 suite (provided at no cost to COC students as a downloadable program. See note below).

NOTE:

The complete Microsoft Office 365, including the Access application, is included free of charge with your COC student email account. To obtain the free, complete version of MS Office 365, students must download the entire application to their computer. Students cannot use the free cloud version of Office 365, as it does not include the Access application and is not compatible with the Cengage SAM program. Information regarding how to download the free version of Office 365 is provided in the first Canvas announcement for this course.

Reliable access to broadband Internet

A PC computer with Windows 10 or higher. An Apple Macintosh cannot be used for this class.
Browser software (Latest version of Google Chrome). SAM is optimized for use with the Google Chrome browser. Do NOT use the Microsoft Internet Explorer or Edge browsers for this class.

Adobe Acrobat Reader, latest version (free download at

www.adobe.com

)

A media player that is compatible with mpg4, mov, and wmv formats (free VLC media player is recommended:

www.videolan.org

).

A College of the Canyons e-mail account

IMPORTANT:

Students must have access to a Windows-compatible desktop or regular laptop computer to work effectively with SAM. Use of the Surface Pro, tablets, or smartphones is problematic with SAM and these devices are not adequate for this class. SAM, as we use it, is also incompatible with the Macintosh operating system.
Types of Assessments
Hands-on projects and assessments based on performance using graded software simulations. Four objective exams.
Textbook Information / Link to ZTC Textbook
Cengage Unlimited Subscription and Instant Access Code. ISBN: 9780357700006
This can be purchased directly through Cengage.com/unlimited. A free ebook is included with subscription. A hard copy of the book is not required but can be rented through Cengage for $9.99, which includes free shipping to and from the student.
MindTap Access Code and Textbook Information
Cengage Unlimited is a subscription program from Cengage Publishing. When students subscribe to Cengage Unlimited, they will have access to ALL Cengage digital learning platforms, eBooks, and online homework and study tools, for one price, for the length of their subscription and for any course in any department at COC that uses Cengage materials.
Students will have the opportunity to subscribe for one term (6 months for COC students) for $124.99, one year for $189.99, or two years for $299.99. When the subscription ends, students can keep up to six textbooks in a "digital locker" and access them anytime for up to a year at no cost. Students may also upgrade to a longer subscription at any time during their subscription period for the difference in the price of the two subscriptions. The Cengage pricing cited above may change at any time. Students should check pricing with Cengage before attempting to purchase the product.
Students will be able to purchase this subscription through the campus bookstore or from Cengage.com directly. The COC Bookstore price is approximately $31 higher at the time of this writing. Students who purchase a subscription directly from Cengage.com/unlimited will receive a digital instant access code and will need to pay over the Web. Students who purchase the product from the COC Bookstore will receive a printed access code.
Click Here for More Information about Cengage Unlimited: https://www.cengage.com/unlimited .
Take a tour of Cengage Unlimited.
All students must purchase a MindTap code to access all course materials and the Skills Assessment Manager (SAM). In addition, students will need access to the textbook and may choose from one or more of the options below.
Option 1 – Free eBook included in MindTap subscription (nothing additional to purchase)
A free digital copy of the textbook is included with the MindTap code purchase and, consequently, a hard copy of the textbook is not required. There are many advantages to using the free, digital copy of the textbook.
Errors, such as typos, are much more efficiently corrected and pushed out to users by the publisher.

Additional resources, course content, and modification of course content can easily be included.

Students can easily and more efficiently search through the eBook using keywords.

Students can bookmark content in the eBook.

Students can annotate the digital textbook.

Students can print from the digital textbook.

The eBook is accessibility friendly (e.g., Students can enlarge the font or use a screen reader to read content aloud).

The digital textbook is free with the purchase of a MindTap code.
OPTION 2 – Additional hard copy rental.
Students who purchase the Cengage access code may also choose to rent a hard copy of the textbook for six months directly from the Cengage website for $9.99, which includes shipping costs from and back to the publisher. For students who feel that they need a hard copy of the textbook, this is the best and most economical option.
NOTE: Previous-year versions of the SAM code will not work in this class.
Other Relevant Course Information
CAWT 140 is required for the AS Degree and Certificate of Achievement programs in either Computer Applications or Administrative Assistant offered by the Department of Computer Applications & Web Technologies.
Canvas Accounts
Student Canvas accounts are created automatically once course fees are paid. During the first week of class, it is important that all students log into Canvas to update their Profile and to change their password, if necessary. Students who have already used Canvas in previous semesters should still have an active password, which they may continue to use. Make sure that the e-mail address recorded in Canvas is your correct MyCanyons e-mail account. If you are new to Canvas, make sure that you change your password immediately after initial login. Passwords are case-sensitive and must be entered exactly as created. Store your password in a safe place. I do not have access to your password.
The course can be accessed via Canvas at https://coc.instructure.com/ on the first day of class. Follow the login instructions at the bottom of the log in page. Here, you can also access Canvas user guides with helpful tips for navigating and using Canvas. For any Canvas related issues please call the Canvas Student Support line at (661) 362-3344 during college business hours, or (877) 889-9052 for 24/7 support.
Students must log into Canvas daily and are responsible for reading all content posted in Canvas. Please do not share passwords with others. The integrity of your Canvas account is your responsibility.
EMAIL
All students must use their MyCanyons.edu e-mail account created for them by the College. In order to authenticate student identities and comply with FERPA regulations, instructors have been asked by the College to respond only to student e-mail originating from a MyCanyons.edu account. The MyCanyons.edu account is integrated with Microsoft's Windows Live, which includes a free 7GB One Drive account for cloud data storage. All students must make sure that they have activated their MyCanyons.edu e-mail account. To activate your account, log into MyCanyons (WebAdvisor) on the college web site and follow the appropriate links related to student e-mail.
Please always insert your course number (140) in the Subject header of your e-mails and identify yourself at the end of your e-mail messages with your full name.
For class-related issues, all e-mail correspondence to me should be sent to the e-mail address posted in Canvas and at the top of this letter (ProfStrozer@outlook.com) and NOT to my general COC (.edu) account. If you send your e-mail messages directly through Canvas, they will be routed to the correct account.
---
Additional Resources
Canvas
This course can be accessed on the first day of class via Canvas at https://coc.instructure.com. Log into Canvas using your CanyonsID single sign-on:
CanyonsID Username is your COC student email address (Ex: username@my.canyons.edu)
CanyonsID Password is your COC student email password
Please visit the Get to Know Your Online Classroom page for help logging into Canvas and for tips on using Canvas and Zoom. Canvas Chat Support is also available 24/7 for any Canvas related issues.
Online Education
Check out the Online Education website for more information on a variety of topics that can help you be a successful online student such as: exam proctoring, learning styles, computer skills, and tips for student success. If this is your first online course, feel free to take our online learning readiness assessment to assess your skills.
The Learning Center (TLC)
The TLC provides FREE online tutoring resources to COC students!
Academic Accommodation Center (AAC)
College of the Canyons AAC provides educational services and access for eligible students with documented disabilities who intend to pursue coursework at COC. A variety of programs and services are available which afford eligible students with disabilities the opportunity to participate fully in all aspects of the college programs and activities through appropriate and reasonable accommodations. For more information on their services visit the Academic Accomodation Center website.
Online Counseling
The Counseling Department offers appointments online. You can schedule an appointment by visiting the Online Counseling website. Counselors can help you map out a plan to reach your educational goals as well as advise you on course selection and registration.
Management of Stress and Mental Health
College of the Canyons cares about your emotional and physical health. Learn more about the broad range of confidential student services, including free counseling and mental health services available during this time by visiting the Student Health & Wellness Center website or by calling them at: 661-362-3259.
The National Suicide Lifeline number is 1-800-273- 8255 (TALK). Please call it if you or someone you know is having thoughts of suicide or is in severe distress - it could save someone's life.
You can also use the Crisis Text Line: Just text "Courage" to 741741. It's free, available 24/7, and confidential.
Veterans Resource Center
The College of the Canyons Veterans Resource Center is a department within the Student Services Division at the college, created to help veterans and veteran dependents with applying to College of the Canyons, enrolling in classes, and requesting VA Education or Vocational Benefits. For more information please visit the Veterans Resource Center website, email veterans@canyons.edu or phone (661) 362-3469.
Library
The Library provides live online and in-person research help, access to a full range of e-resources and physical materials that support the curriculum, individual and group study areas, and much more!
Last updated: 01/14/2023 Sub#: 647