Cinema 120 - Film Aesthetics - Max Keller
Introduction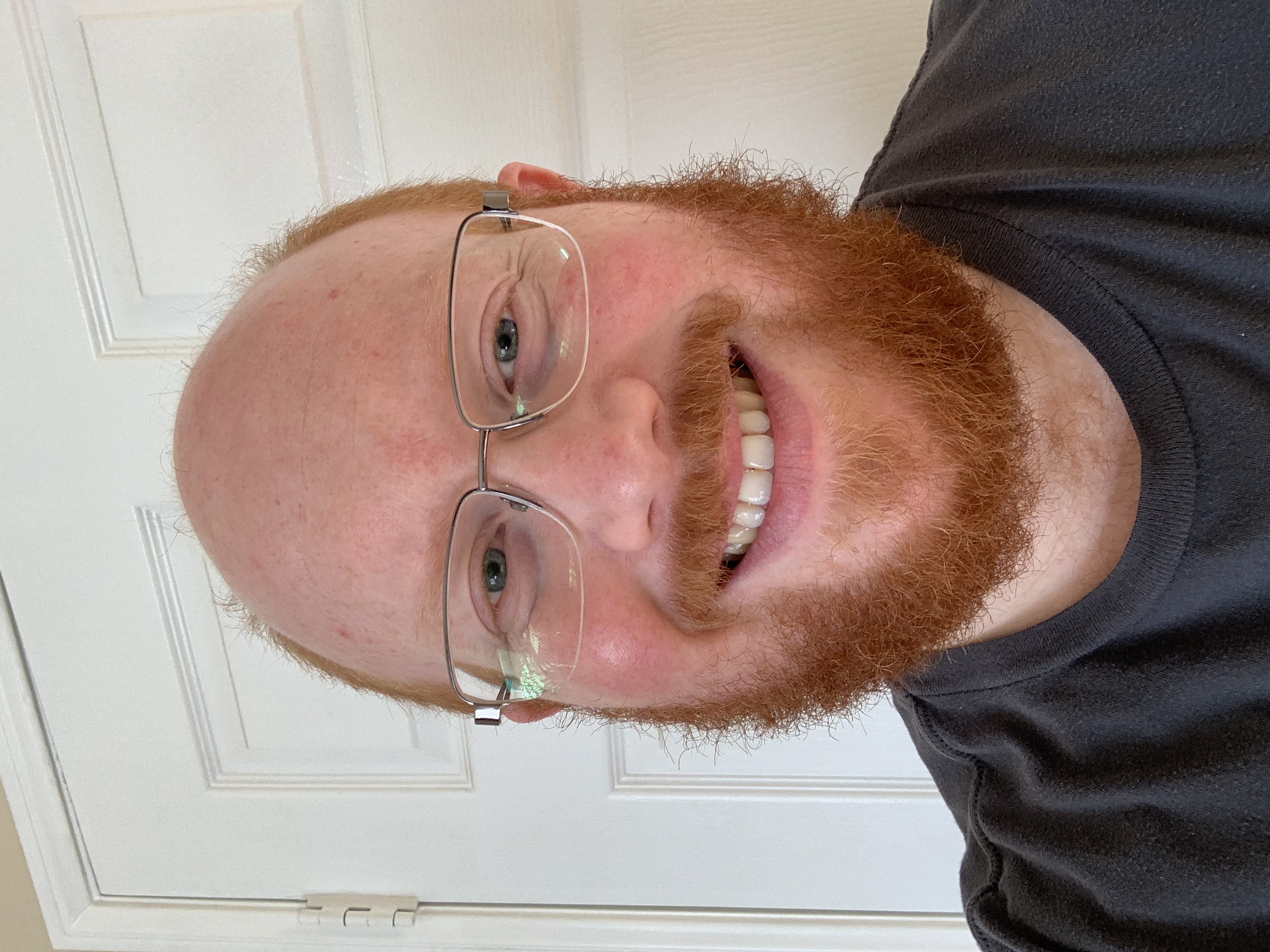 Welcome to this OnlineLIVE section of Cinema 120 - Film Aesthetics. My name is Max Keller and I'll be your professor for the course. I've been an adjunct instructor in the Cinema department at COC since 2012 and I'm thrilled to say that I've just completed my first year as a full-time member of the faculty. I'm also an adjunct professor of cinema at El Camino College and teach classes on classic rock as part of the OSHER Institute at UCLA Extension. From 2013 to 2020, I also worked for IMAX at our headquarters in Playa Vista, overseeing trailers for the DMR team.
Course Description
During this course, you will learn how to look at film by studying its form (formal analysis) and noting how it relates to its content. You will be introduced to the various components of film form: narrative, mise-en-scene, cinematography, acting, editing, sound, etc. in order to understand them individually and how they work together to form a kind of language. Upon completing this course, you will be able to: 1) interpret and evaluate cultural questions, values, assumptions, symbols, and technical advances in selected films; 2) analyze the cinematic elements within a film; 3) evaluate visual storytelling; and 4) appraise how a story is told through cinematic structure. In other words, you will turn from being a passive spectator to an active one, learning to see the motion picture both as a medium of mass communication and as a developing art form.
What to Expect in this Course
Over the next sixteen weeks, you will take part in a variety of assignments. There will be quizzes, discussion threads, screenings of films, and a final paper. Each week's module will go live no later than one hour before our Zoom teleconference class and be active for approximately one week. It will include information on the topic for the week, as well as information about the film you'll be watching, and will also cover the assignments you must complete before the next class.
Types of Assessments
Quizzes - For each reading assignment there will be an accompanying quiz, each of which is worth ten points. Each quiz will contain a combination of multiple choice, true/false, and short answer questions. You will be able to access these exams via either the quizzes or assignments sections of the Canvas shell. Each quiz will be active for approximately one week and once you begin the quiz, you will have ten minutes to complete it.
Discussion Threads - For each week's films, there will be an accompanying set of questions for you to answer. These can be found in the discussions section of the Canvas shell. Not only will you have to respond to the questions, but you will also have to respond to your classmates' responses as well. This way we can get a meaningful dialogue going about each of the films we watch.
Final Paper - This is a critical thinking paper due at the end of the semester. Using formal analysis, you will be asked to analyze one of the films screened during class or another film of your choice. The paper should talk about all of the elements that make up a film. You can isolate a particular scene or broaden your perspective to encompass the film as a whole. Strengthen your analysis by avoiding general observations about the aesthetics and dig deeper using concepts covered in class. This paper must be uploaded to Canvas by no later than the final day of the class.
Textbook Information
The textbook for this course is Looking at Movies: An Introduction to Film (5th Edition) by Richard Barsam and Dave Monahan. It will be provided to you via the course's Canvas shell.
Other Relevant Course Information
Students are expected to have a computer, a good web browser (Google Chrome or Mozilla Firefox are best), regular access to reliable high-speed internet access, and a word-processing program such as Google docs, Pages, or Microsoft Word.
This class will use both synchronous and asynchronous elements. The synchronous elements include class meetings/teleconferences via Zoom. You are expected to attend these each week.
---
Additional Resources
Canvas
This course can be accessed on the first day of class via Canvas at https://coc.instructure.com. Log into Canvas using your CanyonsID single sign-on:
CanyonsID Username is your COC student email address (Ex: username@my.canyons.edu)
CanyonsID Password is your COC student email password
Please visit the Get to Know Your Online Classroom page for help logging into Canvas and for tips on using Canvas and Zoom. Canvas Chat Support is also available 24/7 for any Canvas related issues.
Online Education
Check out the Online Education website for more information on a variety of topics that can help you be a successful online student such as: exam proctoring, learning styles, computer skills, and tips for student success. If this is your first online course, feel free to take our online learning readiness assessment to assess your skills.
The Learning Center (TLC)
The TLC provides FREE online tutoring resources to COC students!
Academic Accommodation Center (AAC)
College of the Canyons AAC provides educational services and access for eligible students with documented disabilities who intend to pursue coursework at COC. A variety of programs and services are available which afford eligible students with disabilities the opportunity to participate fully in all aspects of the college programs and activities through appropriate and reasonable accommodations. For more information on their services visit the Academic Accomodation Center website.
Online Counseling
The Counseling Department offers appointments online. You can schedule an appointment by visiting the Online Counseling website. Counselors can help you map out a plan to reach your educational goals as well as advise you on course selection and registration.
Management of Stress and Mental Health
Often the pressure on our students is very strong, involving academic commitments, relationships, outside jobs and family pressure to name a few. The staff and faculty of College of the Canyons are here to see you succeed academically and care about your emotional and physical health. You can learn more about the broad range of confidential student services, including counseling and mental health services available on campus by visiting the Student Health & Wellness Center in the Student Services Building (across from the bookstore). The phone number is 661-362-3259 that you can call 24/7. You can also e mail for an appointment at StudentHealthCenter@canyons.edu. At the Canyon Country Campus the Health Center will be in the new Student Services Building.
Also, the National Suicide & Crisis Lifeline number is now 988. All students at COC are encouraged to enter that phone number in their cells. You can call it when you, or someone you know, is having thoughts of suicide or is in severe distress.
You can also now use the Crisis Text Line: Just text "Courage" to 741741. Someone will get back to you immediately. Its free, 24/7, and confidential.
Veterans Resource Center
The College of the Canyons Veterans Resource Center is a department within the Student Services Division at the college, created to help veterans and veteran dependents with applying to College of the Canyons, enrolling in classes, and requesting VA Education or Vocational Benefits. For more information please visit the Veterans Resource Center website, email veterans@canyons.edu or phone (661) 362-3469.
Library
The Library provides live online and in-person research help, access to a full range of e-resources and physical materials that support the curriculum, individual and group study areas, and much more!
Last updated: 07/28/2021 Sub#: 426