Coms 105 - Fundamentals of Public Speaking - Ally Loprete
| | |
| --- | --- |
| Course: | Fundamentals of Public Speaking |
| Professor: | Ally Loprete |
| Email: | ally.loprete@canyons.edu |
| Format: | |
| Course Length: | Applies to All Course Lengths |
Introduction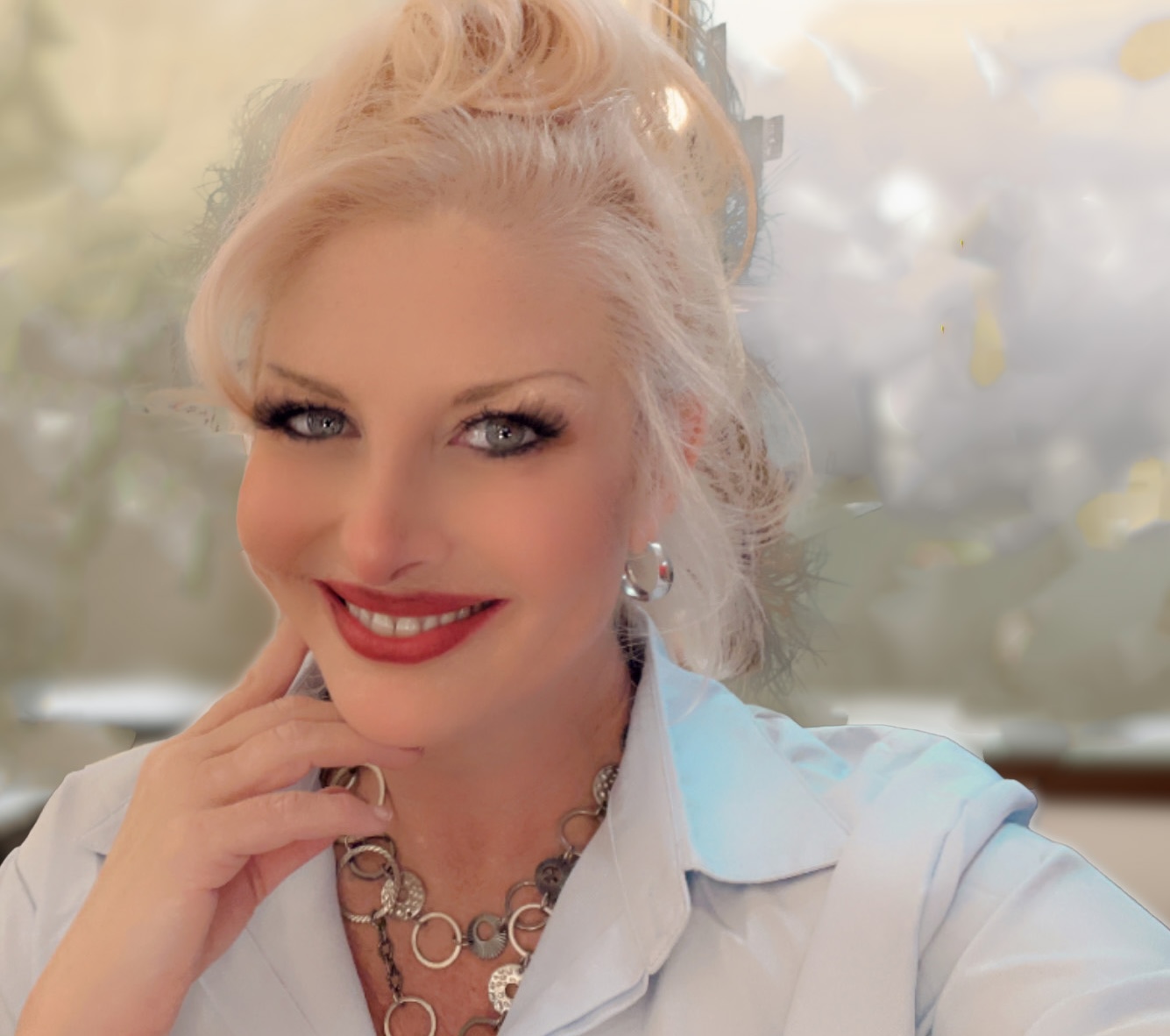 Hello Class!
Welcome to Coms 105! I am truly looking forward to meeting each and every one of you! My name is Ally Loprete, and I will be your instructor, your guide and your mentor throughout this course (and maybe beyond!) If you need to reach me for any reason, email me at ally.loprete@canyons.edu.
I have been a public speaker for most of my life and I am a huge fan of exceptional communication.
Your voice is a powerful tool, whether you realize it or not. By honing your oratory skills, you will be preparing yourself for any situation where you might be called upon to speak. My hope is that you will come away from this course with prowess and self-assuredness that will carry you for many years to come.
Course Description
In this course, you will learn what goes into making good decisions about how to communicate effectively in public situations, how to approach audiences analytically and holistically, and how to become a more engaged member of a society that values the free exchange of good ideas.
This course is designed to give you the skills and tools to help you master the art of speaking. Every person is different and will experience their own unique growth in public speaking. Feeling nervous about getting up and talking in front of others is normal. But, have no fear. You will be practicing and growing in a very supportive and safe environment. By the end of this course, you will be equipped with techniques and strategies that will allow you to deliver compelling speeches with confidence!
Student Learning Outcomes
Organize and deliver effective informative and persuasive speeches applying the principles of public speaking.
Utilize effective research skills using traditional and electronic resources.
Analyze public discourse
In addition to your SLOs, by the end of the course, you will be able to:
Identify your own strengths in voice and movement, and use them to enhance the way you communicate
Apply fundamental voice techniques as part of a healthy performance practice
Understand what makes for effective oral communication
Research a topic and organize a presentation using quality sources
Effectively engage an audience using verbal and nonverbal communication skills
Master a variety of public speaking formats including informative speaking, persuasive speaking and storytelling
Develop critical listening skills for evaluating presentations made by others
Deliver an oral presentation and respond to audience questions with confidence
Did I mention that we also aim to have A LOT of fun in this course? Yes, fun is an important component to public speaking...because a little laughter makes everything better.
What to Expect in this Course
This is a Hybrid course, which means that in addition to meeting in person every week, you will also have coursework and discussions that will be done online, using CANVAS. All class materials will be made available online including the course syllabus, readings, assignments, videos, and tests. Speaking tools and resources will also be given to you through CANVAS.
You will receive class announcements through CANVAS, as well as have the ability to communicate with me and schedule time with me. I will make the course link live a week before the first class meeting so you will be able to familiarize yourself with the system.
You will be expected to meet during the scheduled course time during your regular school day. My "office hours" will be scheduled within the class time, so you will not be late to your regular classes if you need to speak with me. I will also be available for Zoom meetings after school by appointment.
This is a public speaking course and that means that you will be getting up to speak regularly in front of myself and your classmates. Sometimes you will need to prepare speeches, and other times you will be speaking as part of a fun activity designed to give you ample practice and confidence. Being an exceptional orator does not require natural talent. It can be learned and mastered by anyone. That is what this course is all about.
Types of Assessments
Speeches & Outlines – You will give at least 3 prepared speeches throughout the semester and you will submit well organized outlines for each one. In addition, you will be tasked with other speaking activities and assignments that do not require outlines.
Voice & Movement - You will learn fundamental performance techniques that will keep you grounded and allow you to use your voice as an instrument. There will be added activities and an opportunity to earn extra credit.
Audience Attendance - An important component of becoming a good speaker is also to learn how to be a good listener and an active audience member. Your grades will be reflected by your participation and engagement with your classmates both in class and online.
Exams & Quizzes – There will be one final exam and an occasional pop quiz.
Discussion Boards - Class participation is an important component of this course. You will be expected to post your own personal insight and reply to at least 2 of your classmates per discussion. There will be new module discussion(s) EACH week.
Speech Critique - You will be required to provide constructive criticism to your classmates for all 3 speeches, using an evaluation form.
Textbook Information / Link to ZTC Textbook
The textbook for COMS 105 is Fundamentals of Public Speaking, which is a zero-cost textbook, using Open Educational Resource (OER) material that is available online for FREE. You will be able to access the material on CANVAS before the first day of class.
Other Relevant Course Information
This is a university level course. This means that there will be higher expectations than you might be used to. However, getting a good grade will not be difficult as long as all work is completed on time, and it is clear that you are actively putting in your best effort. I will always be rooting for you and I will provide a warm and safe environment for you to improve as a speaker. Making mistakes is the best way to grow, so I want you to feel comfortable enough to take risks. I always make myself available to my students if you find that you need some extra support, but please do not wait until the last minute to ask for help or ask questions.
You will leave this course a better speaker than when you arrived!
---
Additional Resources
Canvas
This course can be accessed on the first day of class via Canvas at https://coc.instructure.com. Log into Canvas using your CanyonsID single sign-on:
CanyonsID Username is your COC student email address (Ex: username@my.canyons.edu)
CanyonsID Password is your COC student email password
Please visit the Get to Know Your Online Classroom page for help logging into Canvas and for tips on using Canvas and Zoom. Canvas Chat Support is also available 24/7 for any Canvas related issues.
Online Education
Check out the Online Education website for more information on a variety of topics that can help you be a successful online student such as: exam proctoring, learning styles, computer skills, and tips for student success. If this is your first online course, feel free to take our online learning readiness assessment to assess your skills.
The Learning Center (TLC)
The TLC provides FREE online tutoring resources to COC students!
Academic Accommodation Center (AAC)
College of the Canyons AAC provides educational services and access for eligible students with documented disabilities who intend to pursue coursework at COC. A variety of programs and services are available which afford eligible students with disabilities the opportunity to participate fully in all aspects of the college programs and activities through appropriate and reasonable accommodations. For more information on their services visit the Academic Accomodation Center website.
Online Counseling
The Counseling Department offers appointments online. You can schedule an appointment by visiting the Online Counseling website. Counselors can help you map out a plan to reach your educational goals as well as advise you on course selection and registration.
Management of Stress and Mental Health
College of the Canyons cares about your emotional and physical health. Learn more about the broad range of confidential student services, including free counseling and mental health services available during this time by visiting the Student Health & Wellness Center website or by calling them at: 661-362-3259.
The National Suicide Lifeline number is 1-800-273- 8255 (TALK). Please call it if you or someone you know is having thoughts of suicide or is in severe distress - it could save someone's life.
You can also use the Crisis Text Line: Just text "Courage" to 741741. It's free, available 24/7, and confidential.
Veterans Resource Center
The College of the Canyons Veterans Resource Center is a department within the Student Services Division at the college, created to help veterans and veteran dependents with applying to College of the Canyons, enrolling in classes, and requesting VA Education or Vocational Benefits. For more information please visit the Veterans Resource Center website, email veterans@canyons.edu or phone (661) 362-3469.
Library
The Library provides live online and in-person research help, access to a full range of e-resources and physical materials that support the curriculum, individual and group study areas, and much more!
Last updated: 03/30/2022 Sub#: 1185