ECE 103 - Observation and Assessment - Gina Peterson
Course:
Observation and Assessment
Professor:
Gina Peterson
Email:
gina.peterson@canyons.edu
Format:

Online
OnlineLive
Hybrid
InPerson

Course Length:

Applies to All Course Lengths
Introduction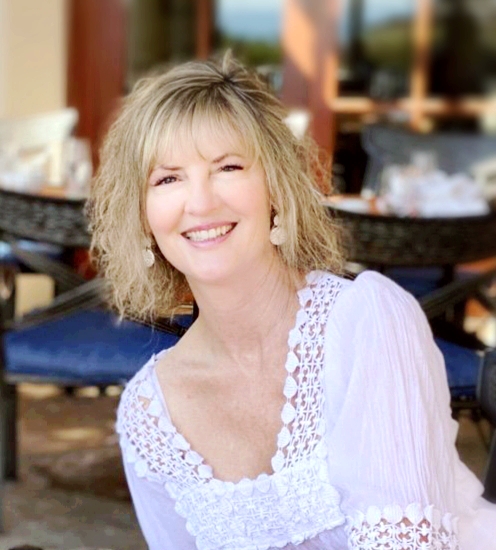 Hello :)
My name is Gina Peterson and I have been an adjunct instructor at College of the Canyons since 2012. The Early Childhood Education department has so many amazing instructors and I am so happy to be a part of the ECE family (It's a dream come true!). Before becoming an adjunct instructor, I worked in the field of Early Childhood Education for over 25 years as a Center Director, After-School Counselor, Preschool Teacher, and Trainer.
Besides being an instructor at COC, I also teach at Los Angeles Mission College, Antelope Valley College and for the University of La Verne (located at the University Center on the COC Campus).
With each experience and every interaction, I learn something new. Thus, I consider myself to be a life-long learner. As for my formal education, I have a Master's degree in Educational Psychology, from CSU, Northridge, a Bachelor's degree from the University of La Verne in Child Development, and an Associate's degree in Humanities from Pasadena City College.
When I'm not working, I enjoy traveling, hiking, camping, going to the movies, cheering for the Dodgers and binge-watching crime shows. I have traveled to some interesting destinations like Kenya, Morocco, Jerusalem, England, Paris, and Italy. For my bucket list, I plan to visit all 50 of the United States (I am halfway there!). Fun facts: I am the proud grandmother of 2 vivacious girls, and the mother of 2 adventurous daughters. My family and faith motivate me to always try my best, and my mantra is "All things are possible…so why not dream BIG!"​
I look forward to meeting you on our first scheduled zoom session!
Course Description
ECE 103: Course Description:
This course introduces the appropriate use of assessment and observation tools and strategies to document young children's development and learning. The use of findings to inform and plan learning environments and experiences are emphasized. Recording strategies, rating systems, portfolios, and multiple assessment tools will be discussed, along with strategies for collaboration with families and professionals. (CAP. March 2021)
(Note: With COVID-19 students will not be required to observe children in a classroom setting)
ECE 103: Course Objectives
1. Compare and contrast various observation and assessment tools according to their purpose and validity.
2. Apply basic qualitative and quantitative assessment techniques.
3. Apply knowledge of development to interpret observations and assessments.
4. Use observation and assessment tools to evaluate quality in environments, interactions, and curriculum.
5. Identify logistical challenges, biases, and preconceptions about observing and assessing children.
6. Explain how observation and assessment are used to plan for and adjust learning experiences so that children continue to be actively engaged in their learning.
7. Describe legal and ethical responsibilities in relationship to observation, documentation, and recordkeeping.
8. Evaluate the characteristics, strengths, limitations, and applications of contemporary observation and assessment tools.
9. Complete systematic observations and assessments of children's development and learning using a variety of data collection methods to inform classroom teaching, environment design, interactions, and curriculum.
10. Discuss the role of partnerships with families and other professionals using observational and assessment data.
Student Learning Outcomes (SLO):
Apply observational techniques to utilize current developmental assessments tools in early childhood education to understand children for planning, implementing, valuating, and documenting appropriate interactions and activities.
What to Expect in this Course
What else do I need to know:
To create an inclusive and engaging learning environment, please review the roles and responsibilities:
My Role is to:
Respectfully guide, mentor, model, encourage, explain, enlighten, inspire, support and scaffold your learning
Your Role is to:
Read, listen, participate, construct your own knowledge, apply concepts, interact, engage in discussions, plan, create, communicate, ask questions, support classmates, and develop professional skill sets that can be used in the field of Early Care and Education
My Responsibilities are to:
* Provide feedback, respond to emails and post grades in a timely manner
* Follow COC policies and procedures to ensure your safety and well being
* Create an inclusive and engaging learning environment where each student can thrive
* Introduce Course Objectives and implement assignments that will help support meet the Student Learning Outcomes
* Model best practices that are grounded in respect for all
* Monitor your growth and development, and to notify you of any concerns or situations that may jeopardize you passing the course
Your Responsibilities are to:
* Be respectful and supportive to your instructor and classmates during lectures, presentations, and class discussions.
* Submit assignments on time
* Notify the instructor of family emergencies or personal needs
* Attend zoom meetings and follow weekly modules as required with ONLINE LIVE courses
* Review the Course Syllabus, Campus Resources, CANVAS tutorials, course resources to enhance your learning experience
* Understand COC policies and procedures (grades; add, withdrawal and drop dates; DSPS, Financial Aid)
* Implement College Writing Skills as highlighted in the course syllabus for all graded projects
Types of Assessments
What will you be doing this semester?
1. Complete weekly modules
2. Participate in weekly class discussions
3. Read the OER text, review articles, and watch videos
4. Complete homework assignments and class activities based on weekly topics
5. Conduct "virtual" observations on a Focus Child
6. Submit 2 Key Assessment Projects (Mid-Term / Final Project)
7. You will also conduct Self Reflections and Self Evaluations
NOTE: You are encouraged to review each Directions and Rubric Criteria to be sure you are meeting the grading expectations for each project. FYI: RUBRICs are based on Bloom's Taxonomy and NAEYC's Professional Standards
Textbook Information / Link to ZTC Textbook
We are using an OER textbook you may download a copy or buy a hardcopy book for under $10 from the COC Bookstore
We will begin using our OER textbook by WEEK 2.
In addition to the OER textbook - we will use LECTURE VIDEOS and various ARTICLES
Other Relevant Course Information
What is Higher Level Thinking?
Bloom's Taxonomy: Higher Level Thinking is a valuable skill that combines all domains of learning including cognitive, language, social-emotional and physical abilities. With each homework assignment and graded project you will be expected to construct their own knowledge in an effort to demonstrate what you have learned throughout the semester.
What are 21st Century Teaching Skills?
In this class you will practice using the following skills to enhance your learning potential:
Communication: Sharing thoughts and ideas, asking questions, finding solutions, active listening, written and oral
Collaboration: Respectfully working together to reach a common goal — putting talents and expertise together
Critical Thinking: Problem solving and trying new approaches, linking theory concepts to real life practices
Creativity: Being innovative and inventive, thinking outside the box, applying technology and art
Civic Engagement: Taking an active role in understanding social, political, and cultural issues within the community
Cultural Awareness: Respecting that there are similarities and unique differences between us. Being open minded
---
Additional Resources
Canvas
This course can be accessed on the first day of class via Canvas at https://coc.instructure.com. Log into Canvas using your CanyonsID single sign-on:
CanyonsID Username is your COC student email address (Ex: username@my.canyons.edu)
CanyonsID Password is your COC student email password
Please visit the Get to Know Your Online Classroom page for help logging into Canvas and for tips on using Canvas and Zoom. Canvas Chat Support is also available 24/7 for any Canvas related issues.
Online Education
Check out the Online Education website for more information on a variety of topics that can help you be a successful online student such as: exam proctoring, learning styles, computer skills, and tips for student success. If this is your first online course, feel free to take our online learning readiness assessment to assess your skills.
The Learning Center (TLC)
The TLC provides FREE online tutoring resources to COC students!
Academic Accommodation Center (AAC)
College of the Canyons AAC provides educational services and access for eligible students with documented disabilities who intend to pursue coursework at COC. A variety of programs and services are available which afford eligible students with disabilities the opportunity to participate fully in all aspects of the college programs and activities through appropriate and reasonable accommodations. For more information on their services visit the Academic Accomodation Center website.
Online Counseling
The Counseling Department offers appointments online. You can schedule an appointment by visiting the Online Counseling website. Counselors can help you map out a plan to reach your educational goals as well as advise you on course selection and registration.
Management of Stress and Mental Health
College of the Canyons cares about your emotional and physical health. Learn more about the broad range of confidential student services, including free counseling and mental health services available during this time by visiting the Student Health & Wellness Center website or by calling them at: 661-362-3259.
The National Suicide Lifeline number is 1-800-273- 8255 (TALK). Please call it if you or someone you know is having thoughts of suicide or is in severe distress - it could save someone's life.
You can also use the Crisis Text Line: Just text "Courage" to 741741. It's free, available 24/7, and confidential.
Veterans Resource Center
The College of the Canyons Veterans Resource Center is a department within the Student Services Division at the college, created to help veterans and veteran dependents with applying to College of the Canyons, enrolling in classes, and requesting VA Education or Vocational Benefits. For more information please visit the Veterans Resource Center website, email veterans@canyons.edu or phone (661) 362-3469.
Library
The Library provides live online and in-person research help, access to a full range of e-resources and physical materials that support the curriculum, individual and group study areas, and much more!
Last updated: 07/19/2022 Sub#: 723