English 101 - English Composition - Ericka Kent
Introduction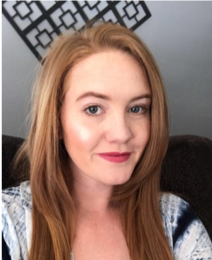 Throughout the semester we will be balancing the examination and implementation of rhetoric and rhetorical strategies. We will be examining the relationship between gender and society through our study of both non-fiction and fictional texts. All of our writing and reading in this course will be within the context of how we, as members of Western culture understand and examine gender as it pertains to social norms and personal identity.
Course Description
Class participation: evaluated via Flipgrid. Students will record brief 30sec-1min responses to prompts related to weekly reading assignments in an informal setting. These assignments are credit/no-credit so as long as they are completed on time students will receive full credit.
Assignments/Projects: students will be responsible for weekly reading and pop culture assignments related to the readings (Discussion Boards).
Students will also have some practical application projects in which students will examine how gender norming is practiced in society (think personal field trips). Each assignment will be evaluated by a rubric based on the course SLOs. Rubrics are visible on Canvas.
Essays: There will be four (4) essays in this course, totaling 60% of your overall grade. Students will have preliminary drafts that I will review and provide feedback on.
The diagnostic essay is a graded rough draft for essay #1.
Essay #2 is a rhetorical analysis in which students will analyze apologies during the #MeToo movement.
Essay #3 is an argumentative essay using the text for our class "The Descent of Man."
Essay #4 is a rhetoric in public essay that also utilized "The Descent of Man" and examines how the concepts in the text apply on a broader social scale.
Exam: there will be a final exam in this class, it will be a timed essay response to a visual or written text and completed on Canvas. Students will have 60 minutes to complete the exam.
What to Expect in this Course
Grading Formula:
| | |
| --- | --- |
| Participation (Fligrids) | 8% |
| Assignments/Projects | 12% |
| Diagnostic Essay | 10% |
| Essay #1 Visual Rhetoric | 15% |
| Essay #2 Rhetorical Analysis | 15% |
| Essay #3 Research Essay | 15% |
| Essay #4 | 15% |
| Final Exam: timed essay | 10% |
| Total | 100% |
Types of Assessments
Weekly Flipgrids, discussion boards, original essay assignments, and (1) timed final exam: essay style.
Textbook Information / Link to ZTC Textbook
They Say, I Say: The Moves That Matter in Academic Writing, with Readings (4th Edition). (Links to an external site.) Students must have the fourth edition of this text; other editions will not have all of the reading materials needed for the course.
"The Descent of Man" Grayson Perry
The first text is available for purchase or rent through the COC bookstore or at the links above. The non-fiction text is not available on campus but can be found on Amazon. It is a very short text that we will utilize for essays #3 and #4 as well as weekly discussion boards.
Any version (online/hard copies) of these texts is acceptable. Please be sure to get both texts promptly, we will begin reading "The Descent of Man" in week 1 so be sure to obtain that upon registering.
Other Relevant Course Information
English 101 can be an overwhelming class for some students that do not enjoy reading, writing or English courses. The way that my class is designed is to give multiple opportunities to practice the Student Learning Outcomes for overall success. The smaller assignments (Flipgrids, discussion boards and projects) are designed to prepare for the larger essay assignments and they balance each other well to promote overall success.
In this post covid era, online learning can still be difficult for many; I am at your disposal to help navigate Canvas, Flipgrid and online texts.
I also understand that life happens, whether you are learning in person or online, I am flexible with some late assignments especially for discussion boards, flipgrids, projects and one essay per semester.
TLC (The Learning Center) (Links to an external site.)
Disabled Students Programs and Services (Links to an external site.)
I will facilitate the appropriate accommodation for students who provide me with their accommodation forms from the Disabled Students Programs and Services office, which is located in Seco Hall, Room 103 (661-362-3341). They assist disabled students on campus, including providing such services as limited tutoring in specific subjects, note-taking, arranging for extra test-taking time, and providing adaptive access in their High-Tech Center. If you have, or think you may have, a disability requiring special accommodation in this class, please contact them to inquire about obtaining the appropriate documentation form for instructors.
Management of Stress and Mental Health Issues (Links to an external site.)
Often the pressure on our students is very strong, involving academic commitments, relationships, outside jobs and family pressure to name a few. The staff and faculty of College of the Canyons are here to see you succeed academically and care about your emotional and physical health. You can learn more about the broad range of confidential student services, including counseling and mental health services available on campus by visiting the Student Health & Wellness Center in the Student Services Building (across from the bookstore) or by clicking on http://www.canyons.edu/offices/Health/Pages/default.aspx (Links to an external site.)Links to an external site. (Links to an external site.) (Links to an external site.) . The phone number is 661-362-3259.
Also, the National Suicide Hotline number is 1-800-273-8255. All students at COC are encouraged to enter that phone number in their cells. You can it call when you, or someone you know, is having thoughts of suicide or is in severe distress.
---
Additional Resources
Canvas
This course can be accessed on the first day of class via Canvas at https://coc.instructure.com. Log into Canvas using your CanyonsID single sign-on:
CanyonsID Username is your COC student email address (Ex: username@my.canyons.edu)
CanyonsID Password is your COC student email password
Please visit the Get to Know Your Online Classroom page for help logging into Canvas and for tips on using Canvas and Zoom. Canvas Chat Support is also available 24/7 for any Canvas related issues.
Online Education
Check out the Online Education website for more information on a variety of topics that can help you be a successful online student such as: exam proctoring, learning styles, computer skills, and tips for student success. If this is your first online course, feel free to take our online learning readiness assessment to assess your skills.
The Learning Center (TLC)
The TLC provides FREE online tutoring resources to COC students!
Academic Accommodation Center (AAC)
College of the Canyons AAC provides educational services and access for eligible students with documented disabilities who intend to pursue coursework at COC. A variety of programs and services are available which afford eligible students with disabilities the opportunity to participate fully in all aspects of the college programs and activities through appropriate and reasonable accommodations. For more information on their services visit the Academic Accomodation Center website.
Online Counseling
The Counseling Department offers appointments online. You can schedule an appointment by visiting the Online Counseling website. Counselors can help you map out a plan to reach your educational goals as well as advise you on course selection and registration.
Management of Stress and Mental Health
College of the Canyons cares about your emotional and physical health. Learn more about the broad range of confidential student services, including free counseling and mental health services available during this time by visiting the Student Health & Wellness Center website or by calling them at: 661-362-3259.
The National Suicide Lifeline number is 1-800-273- 8255 (TALK). Please call it if you or someone you know is having thoughts of suicide or is in severe distress - it could save someone's life.
You can also use the Crisis Text Line: Just text "Courage" to 741741. It's free, available 24/7, and confidential.
Veterans Resource Center
The College of the Canyons Veterans Resource Center is a department within the Student Services Division at the college, created to help veterans and veteran dependents with applying to College of the Canyons, enrolling in classes, and requesting VA Education or Vocational Benefits. For more information please visit the Veterans Resource Center website, email veterans@canyons.edu or phone (661) 362-3469.
Library
The Library provides live online and in-person research help, access to a full range of e-resources and physical materials that support the curriculum, individual and group study areas, and much more!
Last updated: 05/17/2022 Sub#: 1357