HIST-111 - United States History I - Christian Beam
Introduction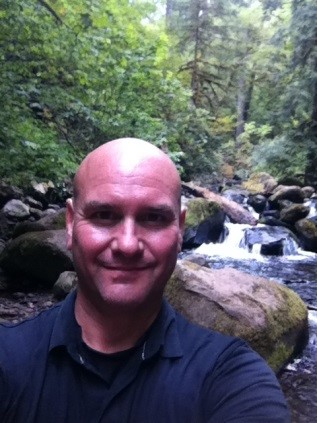 I want to welcome you to this online U.S. History I course which will provide an online opportunity for you to explore American History and culture in the period from prehistory to the Reconstruction . Please do not hesitate to contact me via email or on CANVAS if you have any questions or concerns at any time. It is my sincere hope that the analytical thinking, writing, and reading skills that you will utilize in this course will both introduce you to the American experience and equip you for further college and lifelong learning. In order to succeed, you need to be both self-motivated to study and to be able to keep up with the demands of a college-level online course. You will find that the course integrates political, social, economic, cultural, diplomatic, and intellectual history in order to convey the experiences of particular groups within the broader perspective of the American past. At the same time, it connects events and issues from the past to the concerns of the present. I believe that history shows Americans continuously adapting to new developments as they shape the world in which they live. Often, ordinary Americans from a diverse range of backgrounds are thrust into extraordinary circumstances and the result is an exciting study in the "American experiment." My hope is that as you study this long-term process, you will also encounter the unexpected; unique events; unintended outcomes; and singular individuals, who were not born great, but became great due to the extraordinary circumstances they faced in their lives.
Course Description
This online United States History I course is an exciting approach to American history up to the Reconstruction period. After gaining access to the course on CANVAS you should begin by critically reading the entire home page and course syllabus so that you fully understand what the course expectations and student outcomes are. Then you should go to the Introductory Module to begin the course content starting with the Introductory module. The course will be organized into lesson modules which will include lecture-based Power Points; reading assignments from required texts and primary source documents; and assignments including quizzes, essays and discussions. The course will include an emphasis on discussing and debating key controversies in the American experience from prehistory to Reconstruction (1875). In addition, this course will afford you the opportunity to analyze, discuss and take a position on significant issues in American history.
What to Expect in this Course
All material, exams, quizzes will be administered online on the CANVAS page for the course. For best performance, Canvas should be used on the current or first previous major release of Chrome, Firefox, Edge, or Safari. Because it's built using web standards, Canvas runs on Windows, Mac, Linux, iOS, Android, or any other device with a modern web browser.
Types of Assessments
For each lesson module you will be asked to demonstrate academic proficiency by earning points in the following categories:
Exams: You will be required to write a midterm and final essay which will be administered on CANVAS. To pass these exams, you will need to have mastered the information contained in required readings, PPT lectures, discussions and debate. In addition, your essay response MUST follow the directions for writing a social science essay in this course and will be graded using the course social science writing rubric. *It is mandatory for you to submit both the midterm and final to receive a passing grade in the course. *Plagiarism Policy: Paragraphs or essay responses that contain plagiarized material that exceeds 30% Turn It In score (for any reason) will receive a 0/F on the assignment. This policy is non-negotiable. You may rewrite your response to achieve a score that is under 30%.
Quizzes: You will discover that each unit module will have quizzes associated with it that will assess your understanding and comprehension of assigned readings. These quizzes will be embedded into each unit module on CANVAS. Quizzes are designed to assess your knowledge obtained from reading and studying the assigned chapters from the US History textbook. Quizzes are multiple choice and may be taken as many times as necessary to achieve a high score as long as they are completed by the due dates.
Discussion: You will be required to participate on discussion boards associated with topics that will be derived from assigned reading, primary sources and handouts. These discussions will afford you the opportunity to take positions on major issues in early American history, make comments on other student's positions and respond to comments made about your opinions on the issues. These discussions will be graded and monitored by Professor Beam for content and quality.
Textbook Information / Link to ZTC Textbook
Free Textbook: Students will be provided a US HISTORY textbook that can be downloaded from the course CANVAS site or at: https://openstax.org/details/us-history?Book%20details
---
Additional Resources
Canvas
This course can be accessed on the first day of class via Canvas at https://coc.instructure.com. Log into Canvas using your CanyonsID single sign-on:
CanyonsID Username is your COC student email address (Ex: username@my.canyons.edu)
CanyonsID Password is your COC student email password
Please visit the Get to Know Your Online Classroom page for help logging into Canvas and for tips on using Canvas and Zoom. Canvas Chat Support is also available 24/7 for any Canvas related issues.
Online Education
Check out the Online Education website for more information on a variety of topics that can help you be a successful online student such as: exam proctoring, learning styles, computer skills, and tips for student success. If this is your first online course, feel free to take our online learning readiness assessment to assess your skills.
The Learning Center (TLC)
The TLC provides FREE online tutoring resources to COC students!
Academic Accommodation Center (AAC)
College of the Canyons AAC provides educational services and access for eligible students with documented disabilities who intend to pursue coursework at COC. A variety of programs and services are available which afford eligible students with disabilities the opportunity to participate fully in all aspects of the college programs and activities through appropriate and reasonable accommodations. For more information on their services visit the Academic Accomodation Center website.
Online Counseling
The Counseling Department offers appointments online. You can schedule an appointment by visiting the Online Counseling website. Counselors can help you map out a plan to reach your educational goals as well as advise you on course selection and registration.
Management of Stress and Mental Health
College of the Canyons cares about your emotional and physical health. Learn more about the broad range of confidential student services, including free counseling and mental health services available during this time by visiting the Student Health & Wellness Center website or by calling them at: 661-362-3259.
The National Suicide Lifeline number is 1-800-273- 8255 (TALK). Please call it if you or someone you know is having thoughts of suicide or is in severe distress - it could save someone's life.
You can also use the Crisis Text Line: Just text "Courage" to 741741. It's free, available 24/7, and confidential.
Veterans Resource Center
The College of the Canyons Veterans Resource Center is a department within the Student Services Division at the college, created to help veterans and veteran dependents with applying to College of the Canyons, enrolling in classes, and requesting VA Education or Vocational Benefits. For more information please visit the Veterans Resource Center website, email veterans@canyons.edu or phone (661) 362-3469.
Library
The Library provides live online and in-person research help, access to a full range of e-resources and physical materials that support the curriculum, individual and group study areas, and much more!
Last updated: 10/08/2021 Sub#: 817