PHYSIC-221 - Electricity/Magnetism - Ismail Gobulukoglu
Introduction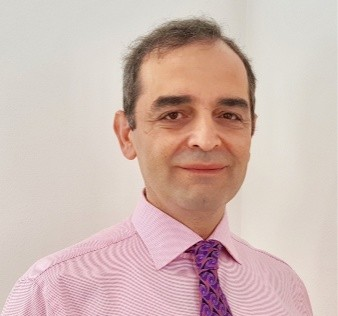 Welcome to PHYSIC 221: Electricity/Magnetism. This is Dr. Ismail Gobulukoglu. Fall 2021 is going to be a full virtual learning experience and I want to ensure that all of you have a good start as you learn the material through online delivery methods. You can always email me at ismail.gobulukoglu@canyons.edu if you have any questions.
We will meet two days a week with 3 hours per day for 16 weeks, so the students are expected to keep up with the reading, and assigned work turned in by due dates. I expect you to spend many hours per week working on the material. We will meet at ConferZoom within Canvas on Tuesdays at 2:30pm for lectures and on Thursdays at 2:30pm for labs. Announcements, syllabus, lecture materials, grades, labs, homework and class assignments will be made available at Canvas announcements and/or via students' canyons email.
To access the course, go to your COC Dashboard for Canvas and click on the class name, "Physics:Electricity/Magnetism - 2021FA:56601". The image associated with this class is "3 Light Bulbs".
To access Zoom lecture and lab classes, click on the link, "Confer Zoom" at home page of Canvas, and wait for the instructor to log in.
Attendance will be taken daily. You are expected to attend lecture and lab weekly. Certain assignments will be given in class only and cannot be made up outside of class. Labs may not be made up. Cheating and plagiarism will result in disciplinary actions per COC policy.
Classroom behavior: Any behavior deemed suggestive or inappropriate, insulting, or otherwise negative will result in the student being asked to leave the classroom. If the class period is a lab, the student will receive a zero and not be able to make it up. Please see the COC policy for a complete description of inappropriate behavior. See, http://www.canyons.edu/_resources/documents/studentservices/studentserviceslanding/StudentConductCodeRevJune2018.pdf
Course Requirements:
1. Zoom account. Student needs to use his/her first and last name to be able to join the meeting.
Students are required to enable their camera during Zoom meeting in the following situations:
A. First class meeting on Tuesday August 24th, at 2:30PM. Attendance that day is mandatory.
B. During the scheduled exams and quizzes, in which I will be proctoring all students.
2. Lecture notes will be uploaded to Canvas a few days in advance before the scheduled meeting.
3. All students are required to attend both live Zoom Lecture and live Zoom Lab meetings, participate within their assigned groups, and follow the directions given by the instructor.
4. You will need a Mastering Physics access code for accessing e-Text and homework assignments. Please refer to the textbook information section of the orientation letter.
Expectations:
Read the unit assigned BEFORE class. This way you

wi

ll be prepared to better understand the lecture and ask questions.

Study! For every hour of class time, you can expect to spend 1 (one) hour studying at home. This includes reading, homework, and class assignments.

Be active in your thinking.

Ask questions! Ask for clarification or explanations if you do not understand. Possibilities are that if you do not get it, someone else in class does not either. There are no stupid questions.

Be on time to Zoom lectures and labs. It gets you in the mental state to take class seriously.

Mute your microphones and turn off your cameras not to cause distraction to others upon entry to Zoom meetings and keep it muted during lectures/labs unless you have questions to ask, out of respect to your education and the education of others.

Plagiarism is certainly not permitted in this or any other course. Those caught cheating and/or plagiarizing will receive an immediate 0 (zero) for the assignment. You may work together on homework assignments and labs, but the work you turn in is expected to be your own original work. No points will be given for work copied from another student.

If you are having difficulty with the class, please let me know. I am here to help you!
Course Description
Introduces electric and magnetic fields, circuit theory and electromagnetic induction.
Units: 4.00 – UC/CSU Transferrable, May Be Taken Once for Credit
Prerequisite: PHYSIC-220 and credit for or concurrent enrollment in MATH-212.
What to Expect in this Course
Lecture: Analyze and solve physics problems applying the theories and concepts of electricity and magnetism
Lab: Formulate appropriate conclusions from experimental data related to electricity and magnetism
Types of Assessments
Assessment will consists of timed quizzes and exams via ConferZoom within Canvas platform during the class meeting times, virtual lab assignments and MasteringPhysics homework assignments. Details of grading and percent weight distribution per assignment type will be explained in the course syllabus.
Textbook Information / Link to ZTC Textbook
Lecture Textbook: MasteringPhysics is required for this course.
Mastering Physics with Pearson eText -- Standalone Access Card -- for Physics for Scientists and Engineers: A Strategic Approach with Modern Physics, 4th Edition. Author: Randall D. Knight, (Professor Emeritus), California Polytechnic State University-San Luis Obispo.
ISBN-13: 9780134083148. Online purchase price: $146.65
Student Registration Instructions: https://portal.mypearson.com/course-home/handout/gobulukoglu56049/Student_Registration_Handout_gobulukoglu56049.pdf
Lab Manual: Lab manual is required for this course.
PHYS 221: LAB MAN, ELECTRIC.1ST ED.(OER) By MICHAELS, EDITION: JAN 20, PUBLISHER: SANTA CLAR
ISBN: 2818440048128. Purchase Price: $1.10, https://coc.bncollege.com/shop/coc/page/find-textbooks
---
Additional Resources
Canvas
This course can be accessed on the first day of class via Canvas at https://coc.instructure.com. Log into Canvas using your CanyonsID single sign-on:
CanyonsID Username is your COC student email address (Ex: username@my.canyons.edu)
CanyonsID Password is your COC student email password
Please visit the Get to Know Your Online Classroom page for help logging into Canvas and for tips on using Canvas and Zoom. Canvas Chat Support is also available 24/7 for any Canvas related issues.
Online Education
Check out the Online Education website for more information on a variety of topics that can help you be a successful online student such as: exam proctoring, learning styles, computer skills, and tips for student success. If this is your first online course, feel free to take our online learning readiness assessment to assess your skills.
The Learning Center (TLC)
The TLC provides FREE online tutoring resources to COC students!
Academic Accommodation Center (AAC)
College of the Canyons AAC provides educational services and access for eligible students with documented disabilities who intend to pursue coursework at COC. A variety of programs and services are available which afford eligible students with disabilities the opportunity to participate fully in all aspects of the college programs and activities through appropriate and reasonable accommodations. For more information on their services visit the Academic Accomodation Center website.
Online Counseling
The Counseling Department offers appointments online. You can schedule an appointment by visiting the Online Counseling website. Counselors can help you map out a plan to reach your educational goals as well as advise you on course selection and registration.
Management of Stress and Mental Health
College of the Canyons cares about your emotional and physical health. Learn more about the broad range of confidential student services, including free counseling and mental health services available during this time by visiting the Student Health & Wellness Center website or by calling them at: 661-362-3259.
The National Suicide Lifeline number is 1-800-273- 8255 (TALK). Please call it if you or someone you know is having thoughts of suicide or is in severe distress - it could save someone's life.
You can also use the Crisis Text Line: Just text "Courage" to 741741. It's free, available 24/7, and confidential.
Veterans Resource Center
The College of the Canyons Veterans Resource Center is a department within the Student Services Division at the college, created to help veterans and veteran dependents with applying to College of the Canyons, enrolling in classes, and requesting VA Education or Vocational Benefits. For more information please visit the Veterans Resource Center website, email veterans@canyons.edu or phone (661) 362-3469.
Library
The Library provides live online and in-person research help, access to a full range of e-resources and physical materials that support the curriculum, individual and group study areas, and much more!
Last updated: 09/01/2022 Sub#: 439