PSYCH-101 - Introduction to Psychology - Eric Berrenson
Introduction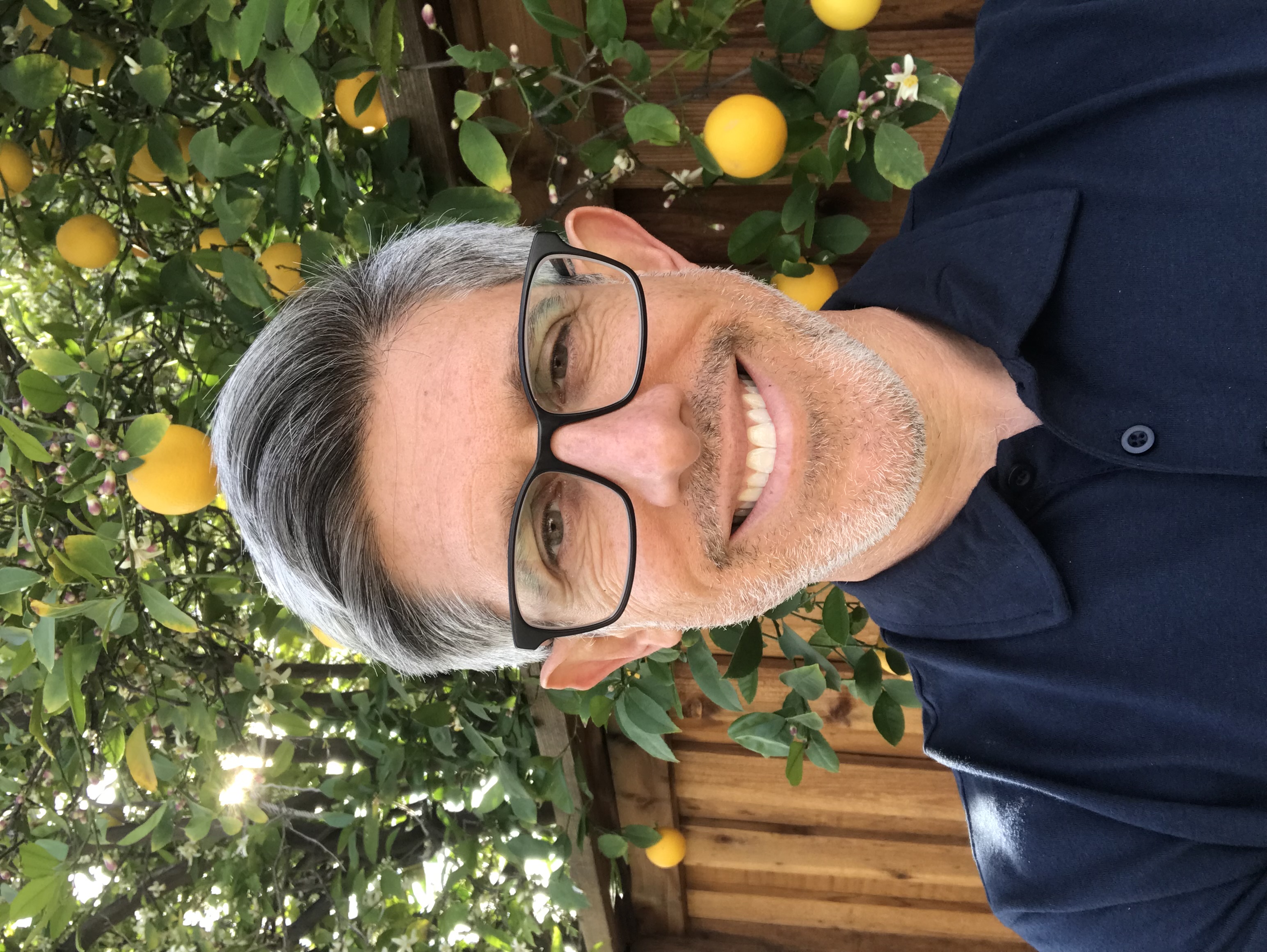 Hi Everyone,
I'd like to welcome you to our Online Live edition of Psychology 101: Introduction to Psychology at College of the Canyons.
Psychology 101 is the perfect place to begin if you have decided to pursue a degree in Psychology.
It's also a great course if you are curious about human nature, want a better understanding of yourself and others, or just need to satisfy a general education requirement.
Course Description
The course involves a scientific study of behavior through an exploration of major concepts, methods, and research findings. Topics include biological, physiological, and cognitive processes; learning and motivation; life span development; individual differences; behavioral disorders and therapies; social behavior; and applied psychology. Transfer credit: CSU; UC.
Student Learning Outcomes: Compare and contrast the major concepts, theoretical perspectives, empirical findings, and historical trends in psychology.
What to Expect in this Course
When do we start?
This course will begin on the first scheduled day of class. I will host a Live Zoom meeting on this day and time to discuss the course requirements, talk about the syllabus, assignments, expectations, Canvas, and answer any of your questions.
***Attendance on the first day of class is required in order to stay enrolled in this class. You may be dropped from the class if you do not attend on the first day.***
The Canvas Shell (Canvas is the Learning Management System COC uses) for this course is available to any registered student. I will walk you through our Canvas shell on the first day of class.
Types of Assessments
This is an estimate and subject to change! Though you can expect approximately 3 - 100 question multiple choice exams, 15 reflective/journal based assignments and 1 project.
Textbook Information / Link to ZTC Textbook
Your textbook is FREE (Yippee!) and available in web view and PDF. Registered students have free and easy access to the book in Canvas as well.
Here's the book. If you want to take a look: Psychology Book from OpenStax: www.openstax.org/details/psychology
Other Relevant Course Information
Is this an online class, or not?
It's a little bit of both. This is going to be what's referred to as an "Online-Live" class. What does that mean, you may ask? It means we are NOT going to ever meet face to face. It means you'll be able to do everything from home or any place where you have reliable access to the internet. It also means that there will be Live Zoom meetings on every scheduled class day.
Like a traditional online class, this one will have some time flexibility for completing readings and assignments (usually a week or so). Like traditional online class, all assignments and exams will be completed and turned in through Canvas. In most online only classes there are fairly limited options for us to communicate with one another, and usually students are expected to learn all the course materials by reading. The synchronous or "Live" aspect of this class helps to remedy those limitations.
We will have structured, weekly LIVE Zoom meetings unlike a traditional online course. They'll begin promptly on the scheduled day(s) and time(s). You are strongly encouraged to tune into these Live Zoom meetings, but there is no penalty if you miss one or more of them. They will NOT be recorded, but I will post my PowerPoint slides to Canvas shortly after each meeting.
What do you need to successfully complete this class?
You will need a reliable connection to the internet, and a reliable device or two that you can use to type assignments, access Zoom and communicate. Exams will all be multiple choice, and will not require you to have or use any special software (you'll complete them on Canvas). There is a Canvas app for iOS and Android devices, but not all work can be completed using the app.
I know some students dislike being spied on while taking exams (a common online class procedure), so I've set up the exams for this class so you may use your own notes.
You'll need Zoom software (it's free) installed on your device to attend our regularly scheduled classroom-like meetings, and your device will ideally have a functional microphone and camera (although you can do without the camera). You can download the Zoom Client software here: https://zoom.us/download. I will be reviewing course material using Power Point slides but you won't need Power Point software on your device as the presentations are all available on Canvas and can be viewed there. The presentations make an excellent study guide by the way.
Are you ready for online coursework?
As noted above, work for this class will be completed using Canvas, our online course management system. In order to succeed in this course, you should be familiar (at a minimum) with using internet browser software (such as Chrome, Firefox, Edge, etc.) and with sending and receiving e-mail. If you are unsure of your skill level and whether or not you are ready for online learning, this may not be the ideal time for you to take this particular online class. It is your responsibility to ensure that you have reliable equipment and network connections before signing up for this Online-Live class. As most of you know, a flaky computer or unstable internet connection is not an acceptable reason for missing assignments in this course.
Also, for distance learning based coursework, it is very important for students to be intrinsically motivated and good at managing their time. We are not meeting face-to-face, so I don't have regular opportunities to remind you about upcoming assignments or exams. If you don't check to see how you are doing at least twice a week you may lose track of when things are due, or miss some important deadline. It is very easy to get behind in a distance formatted class, and can be difficult to catch up if you do get behind. If you don't learn well by reading, then it will be essential for you to participate in our regularly scheduled Zoom meetings. If you've got a busy work schedule or family responsibilities that interfere with that, it's going to be more challenging for you. With that said, I will do everything in my power to help you successfully complete this course!
I think that's all for now. If you have any specific questions please e-mail me at eric.berrenson@canyons.edu and I'll be happy to answer them.
Thanks for reading and take good care!
-Professor Berrenson
---
Additional Resources
Canvas
This course can be accessed on the first day of class via Canvas at https://coc.instructure.com. Log into Canvas using your CanyonsID single sign-on:
CanyonsID Username is your COC student email address (Ex: username@my.canyons.edu)
CanyonsID Password is your COC student email password
Please visit the Get to Know Your Online Classroom page for help logging into Canvas and for tips on using Canvas and Zoom. Canvas Chat Support is also available 24/7 for any Canvas related issues.
Online Education
Check out the Online Education website for more information on a variety of topics that can help you be a successful online student such as: exam proctoring, learning styles, computer skills, and tips for student success. If this is your first online course, feel free to take our online learning readiness assessment to assess your skills.
The Learning Center (TLC)
The TLC provides FREE online tutoring resources to COC students!
Academic Accommodation Center (AAC)
College of the Canyons AAC provides educational services and access for eligible students with documented disabilities who intend to pursue coursework at COC. A variety of programs and services are available which afford eligible students with disabilities the opportunity to participate fully in all aspects of the college programs and activities through appropriate and reasonable accommodations. For more information on their services visit the Academic Accomodation Center website.
Online Counseling
The Counseling Department offers appointments online. You can schedule an appointment by visiting the Online Counseling website. Counselors can help you map out a plan to reach your educational goals as well as advise you on course selection and registration.
Management of Stress and Mental Health
College of the Canyons cares about your emotional and physical health. Learn more about the broad range of confidential student services, including free counseling and mental health services available during this time by visiting the Student Health & Wellness Center website or by calling them at: 661-362-3259.
The National Suicide Lifeline number is 1-800-273- 8255 (TALK). Please call it if you or someone you know is having thoughts of suicide or is in severe distress - it could save someone's life.
You can also use the Crisis Text Line: Just text "Courage" to 741741. It's free, available 24/7, and confidential.
Veterans Resource Center
The College of the Canyons Veterans Resource Center is a department within the Student Services Division at the college, created to help veterans and veteran dependents with applying to College of the Canyons, enrolling in classes, and requesting VA Education or Vocational Benefits. For more information please visit the Veterans Resource Center website, email veterans@canyons.edu or phone (661) 362-3469.
Library
The Library provides live online and in-person research help, access to a full range of e-resources and physical materials that support the curriculum, individual and group study areas, and much more!
Last updated: 07/07/2021 Sub#: 62