Career Tree Levels
---
Photography
Invent dramatic scenes in lighting studios utilizing technologically advanced professional photography equipment.
Visualize strong conceptual images, capturing compelling photographs of events, people, and landscapes for galleries, magazines, or the internet.
Compose extraordinarily high dynamic-range images to create beautiful photographic images of exciting locations.
Career Focus: Prepared for immediate employment, and further education.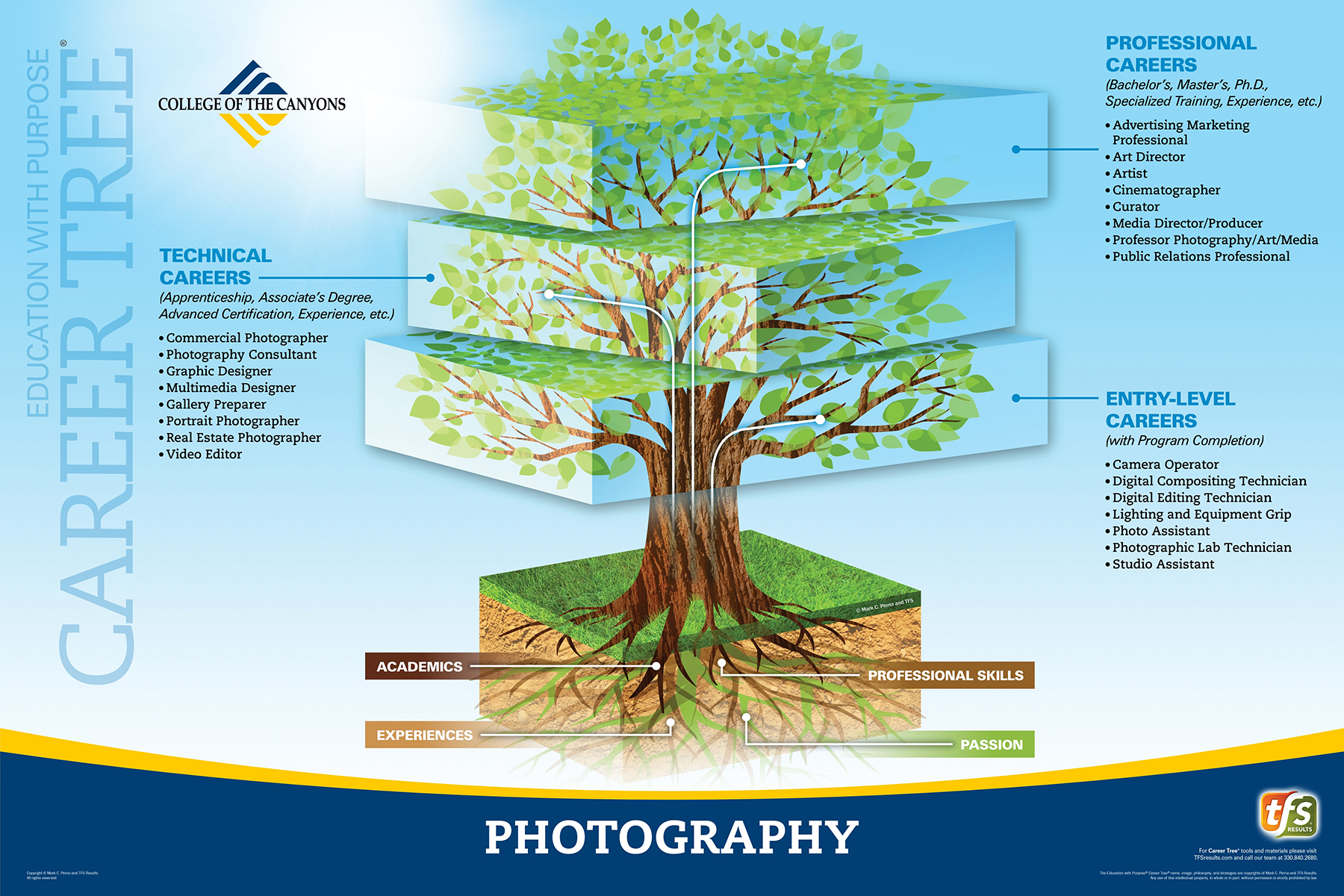 Level 1 - Entry Level Careers
Level 2 - Technical Careers