FAQs - Students
Internships CWE-186/188
What is an internship?
Internships are cooperative activities in which students learn while on-the-job. An internship involves completing a set of work tasks to earn college credit and gain insight into a career. Internships may be paid or non-paid. An internship allows you to make informed decisions about your career and enables you to change career goals prior to graduation if the present career track doesn't measure up to your expectations. In addition to the experience an internship provides, you may gain valuable business contacts and references for use in future job searches. Students who complete an internship often do significantly better in both salary and opportunity with real work experience behind them.
Who is eligible to become an intern?
All College of the Canyons (COC) students are eligible to become an intern. Students must be in good academic standing to apply to internships on our website. They must also be over the age of 18 and/or a high school graduate. Hart High School District juniors and seniors may enroll in an internship based on a recommendation from the College and Career Readiness Specialist at the students campus.
What are the requirements?
Student interns must enroll in the appropriate CWEE course prior to the start of the internship. Complete a mandatory online orientation and class session. Interns must submit timesheets and assignments through Canvas by the deadlines indicated in the syllabus.
How do I find an internship?
By searching and applying online through the Jobspeaker database. Students may also research and apply to internships on their own and if accepted, use the CWEE course to earn college credit. One method of doing this is by searching the Internet for specific company names and looking for a link to an internship page. Students may attempt to network with current professors, local businesses, and college counselors to find an internship related to their interest.
How do I apply?
COC students can search for internships through Jobspeaker. A resume is required to apply for all internships. Upload your resume BEFORE applying - select "apply" and wait for the employer to contact you. Need help crafting a resume? Contact a Job Developer for assistance through our Career Center team.
The employer will contact your directly for interview arrangements. Watch for communication from the employer; check "Notices," on your Dashboard in Jobspeaker, or check your email account on file in your profile.
Can I get credit for an internship that I've already done?
No, you may only receive credit for an internship that you are actively working.
Can I complete more than one internship in a semester?
No. Students are limited to one internship per a semester.
Are there deadlines to apply for an internship?
Applications are due by the deadline to add CWEE for the given semester unless specified in the application.
Are internships paid or unpaid?
Internships can be either paid or unpaid.
Are internships full-time or part-time?
Internships may be full-time or part-time, determined specifically by the employer. Typically internships are part-time.
How long do internships last?
The duration of an internship is determined by the employer, but will generally last the entire duration of the semester. Check a specific internship listing for details.
Can I continue to work after the semester is over?
If your employer requires you to be enrolled in CWEE to receive workers compensation coverage then you must register for CWEE in the next semester. However, consider the limitations of 16 units maximum for CWE-186/188 and 3 units maximum for CWE-189. If you have exhausted your CWEE repeats and are unable to register for CWEE, this is a good time for you to approach the employer to consider hiring you even if only temporarily.
Are there special guidelines for International Students?
Yes, for more information International Students should contact the ISP office to determine their eligibility. The Internships staff will consult with the International Students department to confirm eligibility based on VISA guidelines.
How many units are classes worth?
Students may enroll in 1-4 units. For each unit a student is enrolled, students must ensure that they complete 60 hours (if unpaid) or 75 hours (if paid) for each enrolled unit over the duration of the semester; refer to the translation chart below.
| | | |
| --- | --- | --- |
| Units | Hours Required PAID | Hours Required UNPAID |
| 1 | 75 | 60 |
| 2 | 150 | 120 |
| 3 | 225 | 180 |
| *4 | 300 | 240 |
*CWE-186/188 only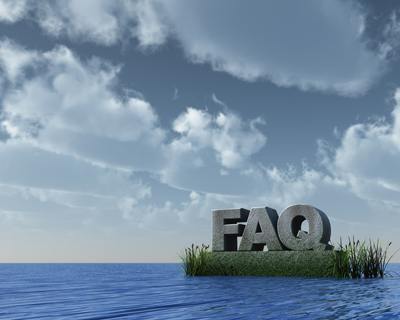 General Work Experience CWE-189
What takes place during the Internships/Cooperative Work Experience Online Orientation?
The Internships and Work Experience Online Orientations will explain course policies that are required by the California Education Code. Students are made fully aware of the requirements and that failure to produce the required forms and signatures may result in a failed grade or being dropped from the course EVEN IF THE STUDENT HAS COMPLETED ALL OF THE ASSIGNMENTS.
Can I change jobs during the semester?
If this situation arises it is important to inform your faculty advisor immediately to discuss options. Each situation is unique and extensions may be granted depending on the circumstances.
Do students attend classes?
Yes. There is one mandatory class meeting during the first week of the session. However, CWE classes are primarily independent study.
Are CWEE units transferable?
CWEE-186/188 and CWEE-189 courses transfer to the CSU system as elective units. However, you should consult with an academic counselor for potential unit limitations.
Does the Internship Office find a job or internship for me?
No. The Internship Office provides a resource for students to apply to internships and receive credit for either a job or internship. To be eligible to enroll in a CWEE section, interested students will need to search and apply for a job or internship.
What is required of my employer?
Employers will be required and must be willing to do the following:
Meet with a CWEE faculty advisor.
Sign off and approve the students workplace project objective(s).
Sign timesheets verifying the amount of hours a student has worked.
Can CWEE be taken more than once?
CWEE can be taken for a maximum of 16 units in total at College of the Canyons in Internship credit and 3 units in General Work Experience credit.
Can I enroll in more than one section number of CWEE?
No. Students may only enroll in one section number per semester.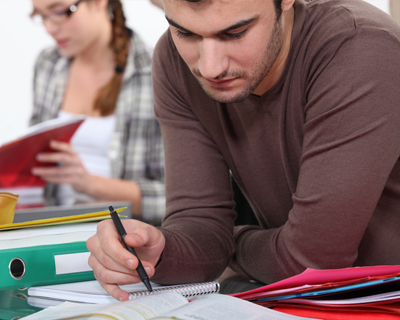 ---
How do I enroll in CWEE?