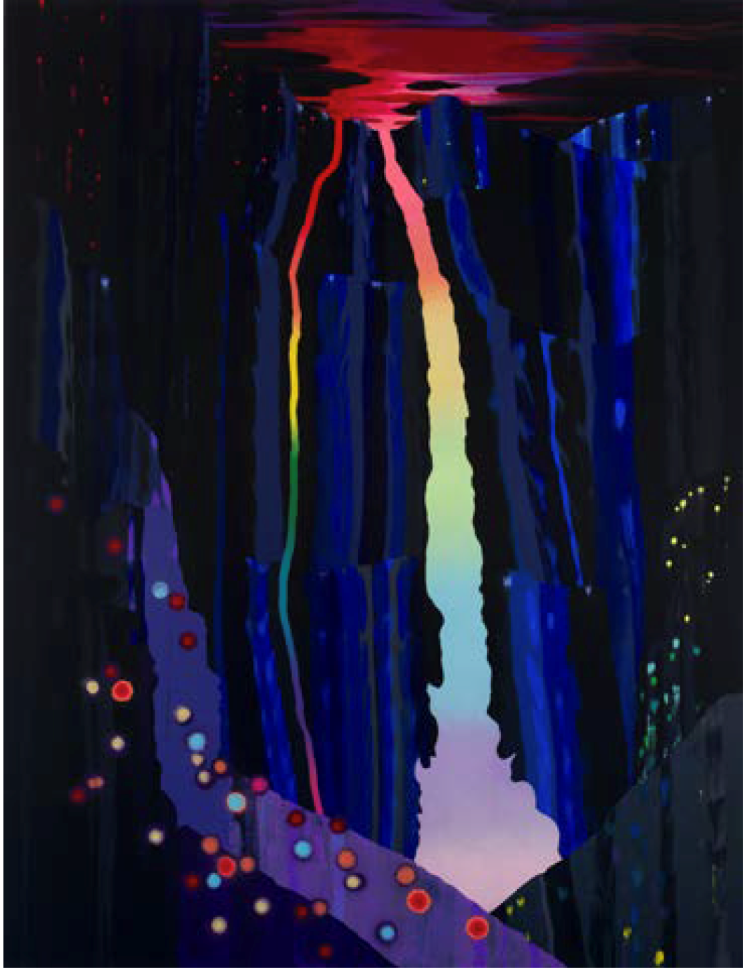 NEWS RELEASE
FOR IMMEDIATE RELEASE
NR-07.30.18-PearlHsiung
July 30, 2018

'Pearl C. Hsiung: Two Faces, One Die' Opens Aug. 13 at Art Gallery
The College of the Canyons Art Gallery presents the painting and video works of Los Angeles artist Pearl C. Hsiung in the exhibition "Two Faces, One Die," which opens Monday, Aug. 13. A public reception for the artist is scheduled 4 to 6 p.m. Saturday, Aug. 18.

The solo exhibition of painting, installation, and video works highlight recurring themes in Hsiung's art practice. Vibrant, enthralling and meditative, Hsiung's works explore the relationship between humans and nature and the human nature this relationship reveals.

The phrase "Two Faces, One Die" comes from a Zen Koan that points to this duality.

"I feel very fortunate to be able to introduce our students and campus community to this wonderful artist," said Pamela Bailey Lewis, art gallery director. "Her work is so materially and conceptually exciting, I know it will have a big impact on everyone who gets to experience it."

"I am exploring how our experiences of nature, whether through intimate interaction, en masse viewing at national parks, or via news stories and social media, give meaning to our existence and how we perceive our role in the cosmos," Hsiung said of her work. "How do we see ourselves in nature? How do we see nature in ourselves?"

Materially lush, and formally sophisticated, Hsiung's animistic scenes of erupting calderas, spouting geysers, psychedelic waterfalls, and otherworldly orifices mine the fissures in our received ideas about landscape painting and abstraction; the carnal and the transcendent; the popular and sublime.

A discussion with the artist is scheduled 2 p.m. Wednesday, Sept. 12. The exhibition runs through Saturday, Sept. 29.

The Art Gallery is open 10 a.m. to 4 p.m. Mondays through Thursdays. Those unable to visit the gallery during normal hours are welcome to contact the gallery to schedule a viewing appointment. All gallery exhibitions and related events are free and open to the public.
Pearl C. Hsiung: Two Faces, One Die
August 13 – September 27, 2018

Pearl C. Hsiung's painting and video works explore states of physical, psychical and metaphysical metamorphosis. Often these transformations play out in anthropomorphizing landscapes that verge on portraiture, where the geological and biological collide and collapse, raising questions about the nature of nature. Hsiung's video works bring these ideas out beyond the pictorial plane, to further investigate nature and constructed images in an endlessly transforming universe.