Biology 100L, Sect# 58671, 58672 - General Biology Lecture and Lab - Jim Wolf
| | |
| --- | --- |
| Course: | General Biology Lecture and Lab |
| Professor: | Jim Wolf |
| Email: | jim.wolf@canyons.edu |
| Format: | |
| Course Length: | |
Introduction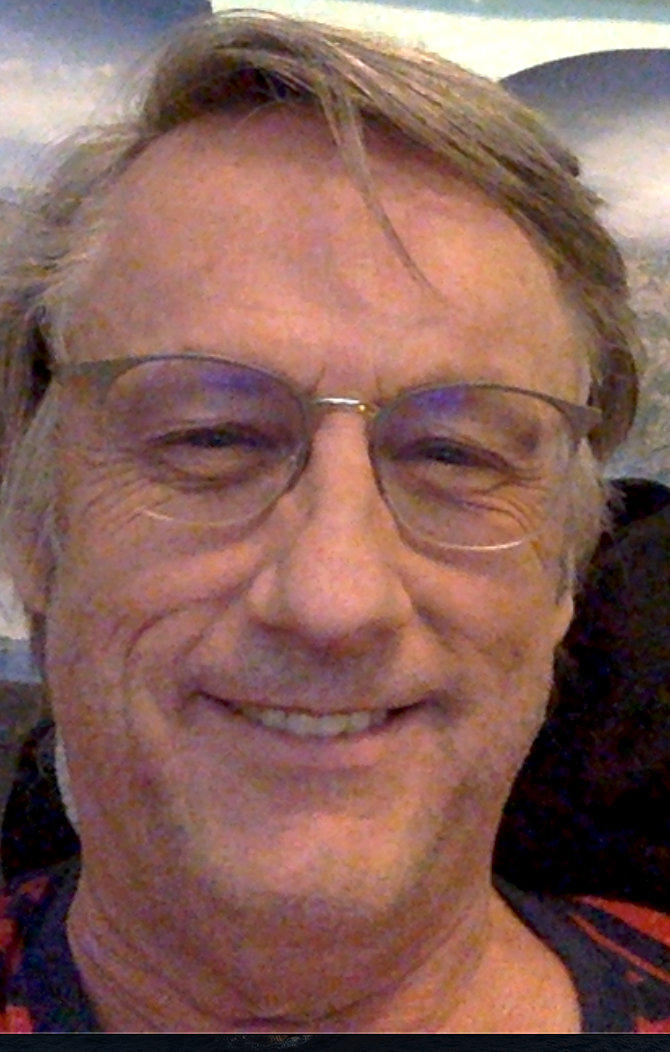 What to expect in Biology100: General Biology, Lecture and Lab! Or…"How to succeed in on-line Biology in just 5 weeks!
Start by reading this long welcome letter. Yes, I know it is a lot to read, but that is the point. A 5-week winter class that is 4 units, is equivalent to a 12-unit, semester long course. So taking this class is the responsibility of a FULL-TIME student! So please read this letter completely and plan to come to your Winter 2022 Biology 100 lectures and labs prepared to hit the ground running. You will be receiving a copy of the course syllabus with more details before the start of the course. And of course…see you on line. Prof. Wolf
As a professor of Biology for decades, I have spent my career in academia. As a student, teacher's pet, students assistant, staff, technician, graduate assistant, lab supervisor, administrator, and of course faculty. Full time, part time, Biotechnology Professor to Los Angeles City Zoo Camp, I have taught almost every subject there to teach with respect to teaching biology. So, now I teach mostly introductory biology lecture and lab combination courses. Why do you ask? Well, along the way, I had a chance to take more challenging science like chemistry, physics and even some calculus. Despite the scary names of these subjects, I realized that they were actually EASIER subjects to teach (and study) than biology.
Why do I assert these subjects are easier than biology? Well, we have been doing serious math for thousands of years, physics for about 500, chemistry for about 300 and only recently (since the 1900's) has biology really become an analytical and descriptive science. I say this as students of biology will be asked to attend lecture, go to Canvas and complete labs and catch up with me in Zoom to discuss the labs (after lecture). Making connections between lecture and lab is at the heart of this course and to succeed in this course, you will come to appreciate the simpler explanations that math, chemistry and physics afford us in Biology 100L. I assure you I will not turn this into a math class, but I will show you how graphs are used to explain biology in some amazing and simple ways (think bell shaped curve). The simple chemical ideas that "oxygen likes it electrons" (technically it is a highly electronegative element) will literally explain countless ideas in biology from why sugar dissolves in water, fats do not. Sugars have fewer calories than fats. Countless features of water and frankly, why we need oxygen to live! So, want to know more about this minimalist lecture format in biology? Lecture/Lab overlap? Navigating all of this is 5 short weeks? Well, read on my Biology 100 explorers, as the Winter 2022, Biology 100L, lecture and lab is about to start….and of course….
"Chance favors the prepared mind"…. Louis Pasteur
Course Description
Course Description: Units: 4.00 - UC:CSU, May Be Taken Once for Credit
Explores the structure, function and development of living systems from cells to ecosystems.
No credit for BIOSCI-100 if taken after BIOSCI-106, 107, 107H, 201, 202, 204, 205, 115, 116, 221, or 250.
What to Expect in this Course
So prepare your mind by reading and acting on ALL of this Orientation Letter and be prepared to hit the ground running come January 2022. You can look forward to a series of challenging real time Zoom lectures (Zoom # 746-763-9125) a well-designed on-line Canvas Lab element and a follow-up Zoom lab meetings where you can ask questions about the lab, engage the lecture content, revisit the textbook material and much more; and a caring and competent faculty member (not just a recording) to guide you through this! As you already know a bit about me; let me guide you to something you will want to know about the course. This may be new material to you (biology; science; lab, etc.); but you will also sense a bit of redundancy. We go over ideas in lecture. Write them on the board (in your notes); say them out loud; review them in the study guide; etc. This repeating will help reinforce content and help you prepare for the various assessments and exams (which are also discussed in this Orientation Letter, Syllabus, on-line, in lecture, etc. and of course NO POP QUIZZES!). Start the learning now by reading the labs before your first lab, read the chapter before coming to lecture and just in general, get ahead of me, as you do not want to be behind!
Start by budgeting some of your time. You will be asked to come to one "lecture/lab combo" every day of the week that the class meets (T,W,Th). (Zoom Room # 746-763-9125). Please note: DO NOT USE CONFER ZOOM THROUGH CANVAS!
You will also need to spend AT LEAST three hours a day for EACH lab, visiting the Canvas shell (asynchronous; when you want to; but BEFORE a Zoom meeting regarding the lab) and complete your lab activities using a hard copy of the lab manual to guide you through Canvas. The same lab manual you bought for a few dollars from the campus bookstore, or you printed from the numerous on-line lab copies as you will want to follow the Canvas Labs with this hard copy to write down your thoughts, observations and very importantly, your questions. And be sure to pay close attention to the first page of each lab, as it includes a list of learning objectives. These learning objectives are VERY important and subsequently will be reviewed, revisited and finally reveled in! If you do as I ask, these objectives will bring you full credit on HALF of your lab assessments! What is not to like about lab objectives? Bring these questions / lab copies to Zoom Lab, and ALL will be revealed!
This time spent on Canvas along with your time spent studying, Zoom-classroom, reading text, etc., may add up to 30-40 (OR MORE) + hours a week! Even more time should be budgeted if you struggle with sciences; have math phobia or have never taken college level coursework (especially on-line science class) prior to this. Also, the Zoom Lab meetings are opportunities to revisit the Canvas Labs, so be sure to embrace the on-line lab experience by coming to EVERY Zoom Lecture and Lab! You can also save time by planning ahead and considering the following:
Plan to visit our "Canvas Shell" early and often! Both of my two Biology 100 lab classes have been "collapsed" into one Canvas shell. On the Canvas Home page; you will find some resources you can print up and read now to make sure you can hit the ground running when classes start. The course syllabus is here. It is about 9 pages long and covers many of the ideas discussed in this letter and will help you "fill in the blanks: in this class. You can also find and print-up a study guides 1-4 for lecture exams 1-4 and see where the course is headed, etc. I will be emailing you a copy of this syllabus before the class starts, in case access to Canvas is limited as we approach the start date for the course.
Plan to visit the College of the Canyons bookstore website and get the textbook and lab manual; notebook paper and pencils or pens and ensure you have a computer with an appropriate level of technology to meet the on-line requirements (especially the ability to print some). Please plan to use a computer and monitor, as cell phones (and even tablets) are notoriously less reliable. As students "on the move" tend to have their Wi-Fi drop out; images are blurry; etc. Additional information regarding technology and books are elsewhere in this letter, in syllabus, etc. FYI. Plan to have the Zoom technology uploaded and verified; just as you should check your access to our on-line Canvas shell environment. Please note: lack of technical preparation is not an excuse. Failure to have your technology "good to go", and thus attend the first week of lecture and lab is a basis for being dropped from the course. I will be patient with this issue up through the first week of class, but realize that the "new normal" of distance learning requires you to demonstrate the initiative and get these topics all addressed ASAP, as "chance favors the prepared mind".
Lastly; I want to remind you that you can expect HELP with any and all of these issues NOW!. From textbooks to technology; basic biology to evolution; all will be discussed in a redundant fashion to encourage you to ask for help early and often. Many of these topics are repeated (redundant) with the syllabus; other parts redundant with in this letter; with in the technology; lab manual; etc. If this is still not clear; do not hesitate to reach out with an email to me with specific questions; concerns ASAP (as soon as possible). Please do not wait until the second weeks of the class; as this may be too late to remedy the issue! So, expect and initiate communications, talk soon! See you on-line. Prof. Wolf
Types of Assessments
Remember: The syllabus has more detailed / current information and some elements / points may be modified at my discretion. A syllabus will be emailed a few days before the start of the class (provided of course you have enrolled and have an active my.canyons email account.
Lecture Parts:
3 Lecture Midterms (150 pts each) 450:
Final Exam (cumulative) 200:
Lab Parts:
Pre-Lab quizzes 65;
Post Lab quizzes 65;
Zoom Lab Assessments 130
Student/Student Chat Forums: 0 points?
Lab / Midterm Final 100
Total Points: 1010….or 101 %?
Textbook Information / Link to ZTC Textbook
Course Description: Units: 4.00 - UC:CSU, May Be Taken Once for Credit
Explores the structure, function and development of living systems from cells to ecosystems.
No credit for BIOSCI-100 if taken after BIOSCI-106, 107, 107H, 201, 202, 204, 205, 115, 116, 221, or 250.
Please note: I am asking all of my students to buy a textbook and lab manual as evidence you have prepared for the course. The cost is relatively low (certainly less than taking the class again), and you can sell the text back later if you choose. You may also get various versions of the text, but realize that the syllabus and study guides, exams, etc. were created with a hard copy of the text in mind. Many examples questions, and even chapter titles, numbers, etc. in the syllabus are all based on this text hard copy. If you do not have a hard copy, or you use an alternative text; you can still do very well in the course. You may struggle with some of the readings, example questions, etc. as the text determines the lectures, lectures help design the tests and I think you can see now why I am encouraging hard copy of the text to help ensure we are all working from the same platform. Also…if you find a suitable version of the text, but there is no physiology element in the title, do not panic! This text will work and I will make available chapters on these physiology subjects (in Canvas) once we get the class established.
As for the lab manual, I also want you to go to the College of the Canyons Bookstore and order a copy. It costs just a few dollars, and the bookstore will mail it (and your text?) to you for free. So please plan ahead and get these ordered. I will offer more insights as to why I am so adamant as to why students should purchase a textbook, but leave this topic to later meetings in Zoom.
One final thought. Despite decades of teaching science and immersing myself in new technologies of science and teaching of science, I must say; I am not enamored with many advancements in teaching technology. I am a firm believer that less is more. Get a textbook, read it, come to lectures and take notes, discuss what we review, and this class is VERY basic. The amount of science that can be conveyed is enormous and lectures can literally teach "rocket science", but they are based on a crucial assumption. Students need to come to class prepared. So, in the new normal of everything on-line; please take a minute to look to the basics. Look past the internet, Google, PowerPoints, recorded lectures, heck, even colored chalk. A lecture can be phenomenal way to learn science. Use this coming Winter 2022 to broaden your horizons and get back to basics. Get a book, read ahead, take detailed notes, engage the lecture (and LAB!) and get a first-class education in Introductory Biology Lecture and Lab. So follow me into the wilderness that is Biology 100L. Your tour guide and Professor…Jim Wolf
Textbook and Lab Manual Options: While the textbook comes in many formats/options and can be purchased through various channels, ...the LAB MANUAL, Hard Copy is NOT OPTIONAL!! Buy it from the College of the Canyons Bookstore and Read Below for latest information effective Dec. 2021.
Lab Manual: Note: Please use this link to buy lab manual ASAP! Materials MAY be mailed to you at no additional charge. As the college returns to "normalcy" the bookstore at the Valencia Campus will hopefully continue with its "free shipping policy". This may lapse though, but even if you have to go to the Valencia Campus to pick up your lab, it costs just a few dollars and frankly a hard copy of the lab manual is REQUIRED for success in this course.
https://coc.bncollege.com/c/BIOSCI-100-LAB-MANUAL-F2018---I2022/p/220_844004544_new
Lab Manual: BioSci 100 Lab Manual: Building Knowledge Through Experiments, 4th edition.
You can also access online versions in our class Canvas site, but a hard copy is simpler and costs just a few dollars. Please be sure to have a COMPLETE copy of the lab manual; stapled (as 13 separate labs) in a binder or notebook.
Textbook: Text: Essential Biology with Physiology; Campbell, Simon, Dickey, Reece Link: https://coc.bncollege.com/c/Campbell-Essential-Biology-with-Physiology/p/MBS_2186465_dg
ISBN# 13: 2818440045448
Note: this link is for an "E-Book". Hard copies, loose-leaf and even multiple versions (6th and 7th version) are available on the site, but numbers are limited / vary. Regardless of the version/format students attain, all students should start reading chapters 1-7 in preparation for the first exam (which will be held in the second week). If you plan to get your textbook from another vendor (e.g. not College of the Canyons) be sure to visit College of the Canyons website to ensure you know what textbook cover looks like, you can verify you are getting what you pay for, and you textbook is not only authored by Campbell, but includes a physiology element (which will be reviewed on the final exam).
Other Relevant Course Information
Be sure to download the Zoom app and plan to come to a Zoom Meeting @ 746-763-9125 at your scheduled course meeting times (BOTH LECTURE AND LAB) for the first week of January; 2022. No password is needed and again DO NOT use ConferZoom. I will admit you to our Zoom Room once I see you in our "Zoom Waiting Room"
Ensure you have access to Canvas and realize that both of my Winter Biology 100 Lab components / course are "collapsed" under a single shell.
Take some time to ensure your email account (at XXXX@my.canyons.edu) is in working order and check it early and often. You may need to seek some technical help regarding access to email and other course related technology (Zoom, Canvas, etc.) and DO NOT WAIT until the first day of class to do this! I am not often able to help with technical glitches; etc. on the first day of course; as we have a LOT to cover; review; etc. So…word to the wise….prepare ahead on all fronts….
Lastly; be sure to have your textbook; lab manual and printed copy of the course syllabus (posted on Canvas on homepage FYI and will be emailed to you a few days before the first day of class) for the FIRST day of instruction with you as evidence that you have read this letter and are prepared for an awesome on-line learning experience (from a faculty member who knows his stuff, and will not let technology get in the way of our learning…)
See you on line. Prof Wolf
---
Additional Resources
Canvas
This course can be accessed on the first day of class via Canvas at https://coc.instructure.com. Log into Canvas using your CanyonsID single sign-on:
CanyonsID Username is your COC student email address (Ex: username@my.canyons.edu)
CanyonsID Password is your COC student email password
Please visit the Get to Know Your Online Classroom page for help logging into Canvas and for tips on using Canvas and Zoom. Canvas Chat Support is also available 24/7 for any Canvas related issues.
Online Education
Check out the Online Education website for more information on a variety of topics that can help you be a successful online student such as: exam proctoring, learning styles, computer skills, and tips for student success. If this is your first online course, feel free to take our online learning readiness assessment to assess your skills.
The Learning Center (TLC)
The TLC provides FREE online tutoring resources to COC students!
Academic Accommodation Center (AAC)
College of the Canyons AAC provides educational services and access for eligible students with documented disabilities who intend to pursue coursework at COC. A variety of programs and services are available which afford eligible students with disabilities the opportunity to participate fully in all aspects of the college programs and activities through appropriate and reasonable accommodations. For more information on their services visit the Academic Accomodation Center website.
Online Counseling
The Counseling Department offers appointments online. You can schedule an appointment by visiting the Online Counseling website. Counselors can help you map out a plan to reach your educational goals as well as advise you on course selection and registration.
Management of Stress and Mental Health
College of the Canyons cares about your emotional and physical health. Learn more about the broad range of confidential student services, including free counseling and mental health services available during this time by visiting the Student Health & Wellness Center website or by calling them at: 661-362-3259.
The National Suicide Lifeline number is 1-800-273- 8255 (TALK). Please call it if you or someone you know is having thoughts of suicide or is in severe distress - it could save someone's life.
You can also use the Crisis Text Line: Just text "Courage" to 741741. It's free, available 24/7, and confidential.
Veterans Resource Center
The College of the Canyons Veterans Resource Center is a department within the Student Services Division at the college, created to help veterans and veteran dependents with applying to College of the Canyons, enrolling in classes, and requesting VA Education or Vocational Benefits. For more information please visit the Veterans Resource Center website, email veterans@canyons.edu or phone (661) 362-3469.
Library
The Library provides live online and in-person research help, access to a full range of e-resources and physical materials that support the curriculum, individual and group study areas, and much more!
Last updated: 11/29/2021 Sub#: 206