BIOSCI 204 - Human Anatomy and Physiology I - Behnaz Parhami-Seren
| | |
| --- | --- |
| Course: | Human Anatomy and Physiology I |
| Professor: | Behnaz Parhami-Seren |
| Email: | bparhami_seren@vcccd.edu |
| Format: | |
| Course Length: | |
Introduction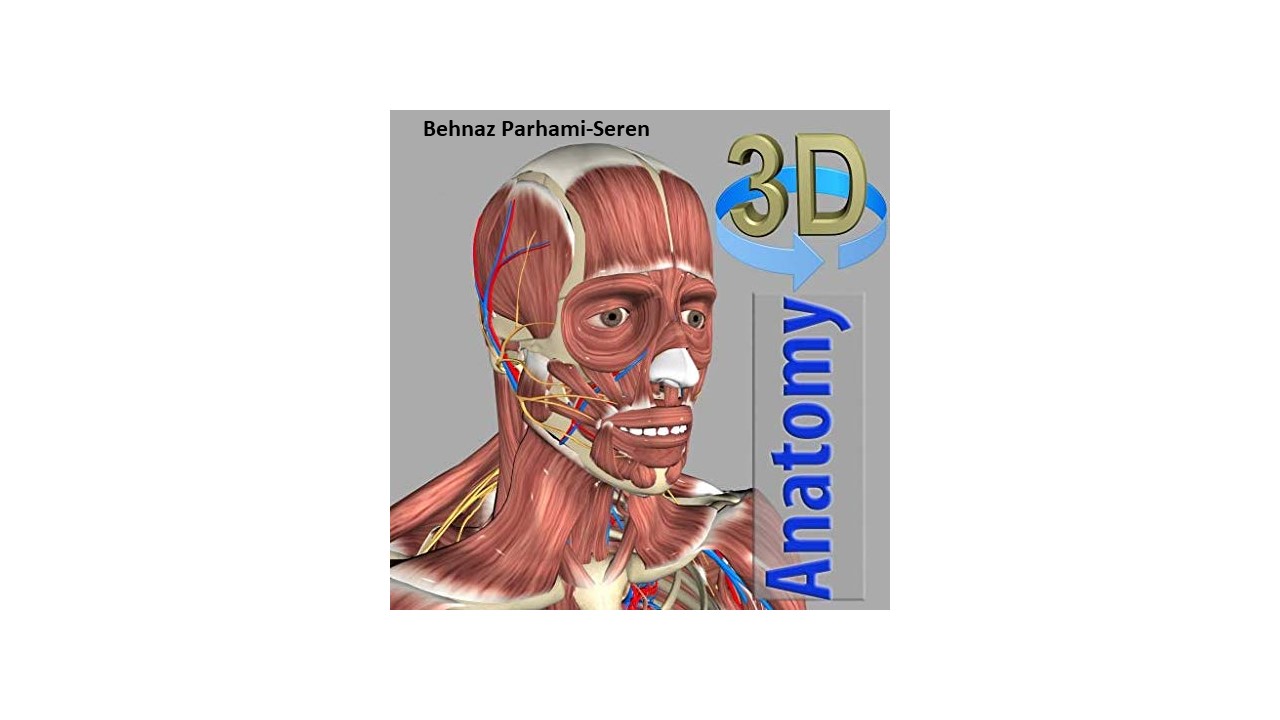 Hello College of the Canyons Anatomy and Physiology I students. I am your instructor doctor B. I have a Ph.D. in Cell and Molecular Biology and a Research and Development Scientist. The Spring 2022 Anatomy and Physiology -61758 is an OnlineLive course. This means that for the lab sessions we will meet every Wednesday between 2:00-5:00 PM) in Zoom and it is mandatory. Lectures are asynchronous. This means that students will be watching the pre-recorded videos first and then read their textbook guided by lecture guide to prepare and complete the lecture graded assignments including all the lecture exams.
Course Description
To teach students to define and distinguish between Anatomy and Physiology.

To teach students that the basic concept of biology is the structure-function correlates, meaning if there is a structure, there must be a function associated with it.

To teach students about the complexity of life through describing the emergent properties that arises at various levels of the structural organization of the body.

To teach students axial and appendicular subdivisions of the body.

To teach students the how anatomist try to be very specific about body regions such as subdividing abdominal regions and thoracic regions to smaller subregions.

To teach students directional terms and planes of the body used to for different purposes including interpretation of the body images via x-ray, magnetic resonance imaging, ultrasound etc.

To teach students that the cell is basic unit of life and their association produces tissues and organs.

To teach students that stability of the internal environment of body is achieved through many transport processes from inside of the cell to outside and vice versa and processes such as simple diffusion (facilitated diffusion, osmosis and filtration) and active transport are essential for homeostasis.

To teach students the four types of primary tissues and discuss the basic function and location of these primary tissues.

To teach students the sub-classification of the epithelial, connective, muscular and nervous tissues, their location, and function.

Teach students how selection of tissues in different part of the body are related to an evolutionary adaptation to achieve a specific function.

To teach students the 4 organ systems in the body (integumentary, skeletal, muscular and nervous system), their associated organs, their structure, function, location and their relationships.

To teach students that skin is an organ and contains 2 layers, epidermis and dermis and to define their function and skin disorders such as cancers and burns.

To teach students that bones are organs and together with joints, cartilage and tendons and ligaments they form the skeletal system, each contains many different structures and carry different function.

To teach students that bones of the body have different shape and each shape is designed for a specific location and has specific function.

To teach students joint structure and function and those joints are developed to their highest degree in humans. How joints are classified based on their structure (tissue contents) and function (joint movement). How joints allow a variety range of movements as well as joint diseases.

To teach students, why there are three types of muscular tissue in different locations in human body and how each are specialized to perform a specific function.

To teach students that skeletal muscle, bones and joints and tendons allow formation of levers, and this enables generation of much more force by a movement than a muscle alone can generate.

To teach the physiological aspects of muscle contraction (such as depolarization, action potential and contraction), including the role of calcium and neurotransmitters in muscle contraction and relaxation.

To teach the structural and functional map of the nervous system and distinguish between sensory and motor components of the nervous system.

To teach that the body map is a tube within the tube and the outer tube of the body accounts for skeletal muscle, bones, joints, tendons, and skin which we call them somatic. The inner tube makes all the internal structures known as viscera (usually include, cardiac muscle, smooth muscles, and glands).

To teach that most of the organs of the nervous system are made of neurons and neuroglial cells embedded in connective tissues, neurons are involved in communication and neuroglial cells support neurons.

Teach students the physiology of neuron and molecular basis of nerve conduction which involves local potential and action potential and neurotransmitter release.

Teach students the two basic divisions of the nervous system.

To teach students that both brain and spinal cord are protected by 3 layers of connective tissues known as meninges of the brain and spinal cord.

To teach that cerebrospinal fluid is a blood filtrate produced in brain and nourishes all the neurons and removes waste form central nervous system.

To teach students the functional significance of the twelve cranial nerves and to underline the clinical manifestation of damage to these nerves.

To teach students where the functional significance of somatic sensory and somatic motor pathways is.

To teach students different classes and function of neurotransmitters and neuromodulators.

To teach students that the external and internal stimuli use two different routes to reach our spinal cord and brain. The internal stimuli use neurons in the visceral sensory pathway, and commands from brain are delivered to visceral effector organs via motor neurons of the autonomic nervous system.

To teach students that the autonomic nervous system is a general motor system to viscera and includes two subdivisions, the sympathetic or thoraco-lumbar division and parasympathetic or craniosacral division.

To teach students that damage to the central and peripheral nervous system causes neurodegenerative diseases such as Alzheimer, multiple sclerosis, and Parkinson's diseases.
What to Expect in this Course
All the lecture and lab graded assignments, lab practical and lecture exams are given unsupervised, but they are timed and contain higher order thinking questions. students must not assume that the answers can be readily found in the textbook or other online resources. You must be able to integrate your in-depth knowledge of the course material in order to reach a conclusion.
Types of Assessments
Types of assessments include lecture quizzes, informative assessments, lecture exams, image based lab tests, lab practical and bonus lab quizzes during Zoom sessions.
Textbook Information / Link to ZTC Textbook
Saladin, K.S. Anatomy and Physiology: The Unity of Form and Function, 9th ed with or with Connect access.
Before purchasing any textbook, please call the publisher McGraw Hill. Because purchasing access to connect comes with e-text book.
Other Relevant Course Information
It is very helpful if you have coloring pencils as I draw a lot on the white board during lab introductions.
---
Additional Resources
Canvas
This course can be accessed on the first day of class via Canvas at https://coc.instructure.com. Log into Canvas using your CanyonsID single sign-on:
CanyonsID Username is your COC student email address (Ex: username@my.canyons.edu)
CanyonsID Password is your COC student email password
Please visit the Get to Know Your Online Classroom page for help logging into Canvas and for tips on using Canvas and Zoom. Canvas Chat Support is also available 24/7 for any Canvas related issues.
Online Education
Check out the Online Education website for more information on a variety of topics that can help you be a successful online student such as: exam proctoring, learning styles, computer skills, and tips for student success. If this is your first online course, feel free to take our online learning readiness assessment to assess your skills.
The Learning Center (TLC)
The TLC provides FREE online tutoring resources to COC students!
Academic Accommodation Center (AAC)
College of the Canyons AAC provides educational services and access for eligible students with documented disabilities who intend to pursue coursework at COC. A variety of programs and services are available which afford eligible students with disabilities the opportunity to participate fully in all aspects of the college programs and activities through appropriate and reasonable accommodations. For more information on their services visit the Academic Accomodation Center website.
Online Counseling
The Counseling Department offers appointments online. You can schedule an appointment by visiting the Online Counseling website. Counselors can help you map out a plan to reach your educational goals as well as advise you on course selection and registration.
Management of Stress and Mental Health
College of the Canyons cares about your emotional and physical health. Learn more about the broad range of confidential student services, including free counseling and mental health services available during this time by visiting the Student Health & Wellness Center website or by calling them at: 661-362-3259.
The National Suicide Lifeline number is 1-800-273- 8255 (TALK). Please call it if you or someone you know is having thoughts of suicide or is in severe distress - it could save someone's life.
You can also use the Crisis Text Line: Just text "Courage" to 741741. It's free, available 24/7, and confidential.
Veterans Resource Center
The College of the Canyons Veterans Resource Center is a department within the Student Services Division at the college, created to help veterans and veteran dependents with applying to College of the Canyons, enrolling in classes, and requesting VA Education or Vocational Benefits. For more information please visit the Veterans Resource Center website, email veterans@canyons.edu or phone (661) 362-3469.
Library
The Library provides live online and in-person research help, access to a full range of e-resources and physical materials that support the curriculum, individual and group study areas, and much more!
Last updated: 08/31/2022 Sub#: 1145