BUS 154 - Personal Finance - Donna Robert
| | |
| --- | --- |
| Course: | Personal Finance |
| Professor: | Donna Robert |
| Email: | Donna.Robert@Canyons.edu |
| Format: | |
| Course Length: | |
Introduction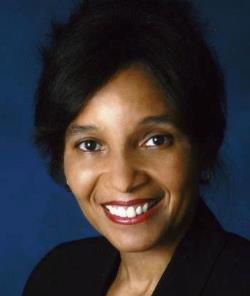 Hello students, welcome to Business 154, Personal Finance.
My name is Donna Robert and I will be your instructor this semester. This is actually my favorite class to teach because I love planning and crunching numbers, especially when they make sense. I am hopeful you will find this course to be very relevant and beneficial for shaping your financial future.
I received my Bachelor of Science and MBA degrees from USC and I also attended CSULA where I earned a Master's degree in Education Administration.
My business-minded approach to education comes from years of teaching math and performing accounting, tax, and financial services. I have realized that concepts are best understood when they are applicable to our everyday lives. Therefore, I will be utilizing an on-going case study requiring students to apply specific concepts that support the learning process.
Students are expected to be organized and held accountable for group participation and completing assignments and exams in a timely manner. The text and lab for this course offer an adaptive homework and practice environment that helps students master chapter topics by continuously assessing your performance in real time. This will enable me to be timely in providing feedback on a regular basis.
I look forward to seeing you this fall. Stay safe!
Course Description
My goal is for students to use My Finance Lab and other resources to develop and implement their own financial plan by the end of the course. You will have access to Your Financial Plan which will guide you through a series of exercises that will generate a basic financial plan.
Students will also be able to use the Interactive Personal Finance Calculators to explore financial decisions.
It's easy to avoid thinking about financial planning—after all, sometimes just financial existence seems like a victory. The problem is that by avoiding financial planning, you are actually creating more financial problems for your future. It's just too easy to spend money without thinking—it's saving money and planning that take some thought and effort. The problem is that most of us have no background in financial planning. This course will cover financial planning in five parts.
Part 1 will present some of the personal finance problems you will face in the future, along with a five-step process for budgeting and planning. You will also be introduced to ten fundamental principles of personal finance.
Part 2 begins with an examination of cash and liquidity management with the goal of understanding how to manage your liquid funds effectively. We will then take a look at student loans and the use of credit cards and consumer loans. As you may already know, there may not be more dangerous threats to your financial well-being than student loans and credit cards. We will also look at what determines your credit score and how to keep it in good shape. Finally, we will look at smart ways to spend your money, specifically focusing on two of the biggest purchases you will ever make—your car and your home.
Part 3, Protecting Yourself with Insurance, begins with an examination of life and health insurance. You will gain an understanding of the purpose of life insurance and whether you even need it. We will also look at health care and what provisions in a health care plan might be important to you. We will then turn our attention to property and liability insurance, both homeowner's and automobile insurance, and look at how to file an insurance claim.
In Part 4, we will specifically focus on risk and return, they go hand in hand. While this principle focuses on the relationship between risk and return, it also introduces the concept of diversification, which allows you to eliminate risk without impacting return. In addition, you will see why you can afford to take on more risk when you have a longer period of time until you need your money.
Part 5 closes by tying the different personal finance topics together to provide you with a step-by-step action plan by looking at ten "Financial Life Events." In addition, it examines a dozen financial and lifestyle decisions that will have a major impact on your financial future and offers a close look at the keys to successful debt management.
What to Expect in this Course
All students will need access to Canvas to take this course. You are expected to visit Canvas regularly to stay updated on any announcements and assignments. Through Canvas, you will be able to access the online work in My Finance Lab.
You will also need access to a web browser, microphone, and webcam in order to fully participate in the activities and complete the tasks for this course.
Classes will be conducted synchronously, via zoom, during the assigned time frame for the course. Attendance and participation will be tracked during each session. The expectation is that you will read the chapter prior to the class meeting and be prepared to ask, and or, answer questions during the session that will cover that chapter. You are expected to complete the homework by the next class session and identify any areas of concern at that time.
You will also be assigned a short quiz that will test your understanding of the concepts for each chapter covered. This information will be used to aid in developing a personalized study plan for you to use to enhance your knowledge as necessary. It is advisable to use the Companion Study plan because it pairs with quizzes to give you the opportunity to master the concepts before taking a test.
Occasionally news articles will be assigned along with analysis questions that help you understand how finance affects current events.
View the latest news update
Types of Assessments
Homework problems, quizzes, case studies, and tests are assigned regularly and available in MyLab Finance. Assignments will be comprised of a combination of multiple choice and free response questions that assess your understanding of the concepts covered in each chapter. Performance on these activities will be auto-graded and analyzed to develop a customized study plan for each individual.
Additionally, students will be assigned to a small group for collaboration work on a Continuing Case Study that incorporates the concepts covered in each part of the textbook. The case will help you apply your knowledge of constructing financial statements, assessing financial data and resources, calculating taxes, measuring risk exposures, creating specific financial plans for accumulating assets, and analyzing strengths and weaknesses in financial situations
Textbook Information / Link to ZTC Textbook
Personal Finance
Description: Turning Money Into wealth
Personal Finance, 8th Edition, Author Arthur J. Keown
Course Materials:
Personal Finance 9th Edition
Author(s): Keown, Arthur
Textbook ISBN-13: 9780137504169
Series: MyLab Finance (required)
An electronic version of the textbook is available online once you login to our MyLab Finance course through Canvas, so you do not need to purchase a hard copy of the textbook. Without the Access Code you will not be able to complete any of the necessary work and will be dropped from the course. As a courtesy, the publisher allows students free temporary access for two weeks, so my recommendation is not to purchase an access code until the 3rd week of the semester. I hope that by that time you will be certain this learning modality is a good fit for you. The cost of the access code is about $99.00.
The following supplemental materials will also be helpful/available for your use throughout the course:
Online flash cards,
case studies,
financial calculator, (a calculator with Time Value of Money functions, such as Present Value, Future Value and Annuities; you can get through class without one, but you'll have a much harder time doing so)
PowerPoint slides,
student lecture notes,
and video tutorials.
Other Relevant Course Information
Online Orientation
There will be an optional online orientation on the first day of the term. You will find all necessary information on how to join the "live" orientation once you login to Canvas. If you have never taken an online course, I strongly encourage you to attend the orientation. It will provide you with important information on how to be successful in the course.
Contact With Me
All communication needs to be in Canvas Inbox email/messaging system. You can expect to get a response from me within two business days.
---
Additional Resources
Canvas
This course can be accessed on the first day of class via Canvas at https://coc.instructure.com. Log into Canvas using your CanyonsID single sign-on:
CanyonsID Username is your COC student email address (Ex: username@my.canyons.edu)
CanyonsID Password is your COC student email password
Please visit the Get to Know Your Online Classroom page for help logging into Canvas and for tips on using Canvas and Zoom. Canvas Chat Support is also available 24/7 for any Canvas related issues.
Online Education
Check out the Online Education website for more information on a variety of topics that can help you be a successful online student such as: exam proctoring, learning styles, computer skills, and tips for student success. If this is your first online course, feel free to take our online learning readiness assessment to assess your skills.
The Learning Center (TLC)
The TLC provides FREE online tutoring resources to COC students!
Academic Accommodation Center (AAC)
College of the Canyons AAC provides educational services and access for eligible students with documented disabilities who intend to pursue coursework at COC. A variety of programs and services are available which afford eligible students with disabilities the opportunity to participate fully in all aspects of the college programs and activities through appropriate and reasonable accommodations. For more information on their services visit the Academic Accomodation Center website.
Online Counseling
The Counseling Department offers appointments online. You can schedule an appointment by visiting the Online Counseling website. Counselors can help you map out a plan to reach your educational goals as well as advise you on course selection and registration.
Management of Stress and Mental Health
College of the Canyons cares about your emotional and physical health. Learn more about the broad range of confidential student services, including free counseling and mental health services available during this time by visiting the Student Health & Wellness Center website or by calling them at: 661-362-3259.
The National Suicide Lifeline number is 1-800-273- 8255 (TALK). Please call it if you or someone you know is having thoughts of suicide or is in severe distress - it could save someone's life.
You can also use the Crisis Text Line: Just text "Courage" to 741741. It's free, available 24/7, and confidential.
Veterans Resource Center
The College of the Canyons Veterans Resource Center is a department within the Student Services Division at the college, created to help veterans and veteran dependents with applying to College of the Canyons, enrolling in classes, and requesting VA Education or Vocational Benefits. For more information please visit the Veterans Resource Center website, email veterans@canyons.edu or phone (661) 362-3469.
Library
The Library provides live online and in-person research help, access to a full range of e-resources and physical materials that support the curriculum, individual and group study areas, and much more!
Last updated: 06/12/2022 Sub#: 512