BUS-190 - Principles of E-Commerce - Desireé Lee-Perry
Introduction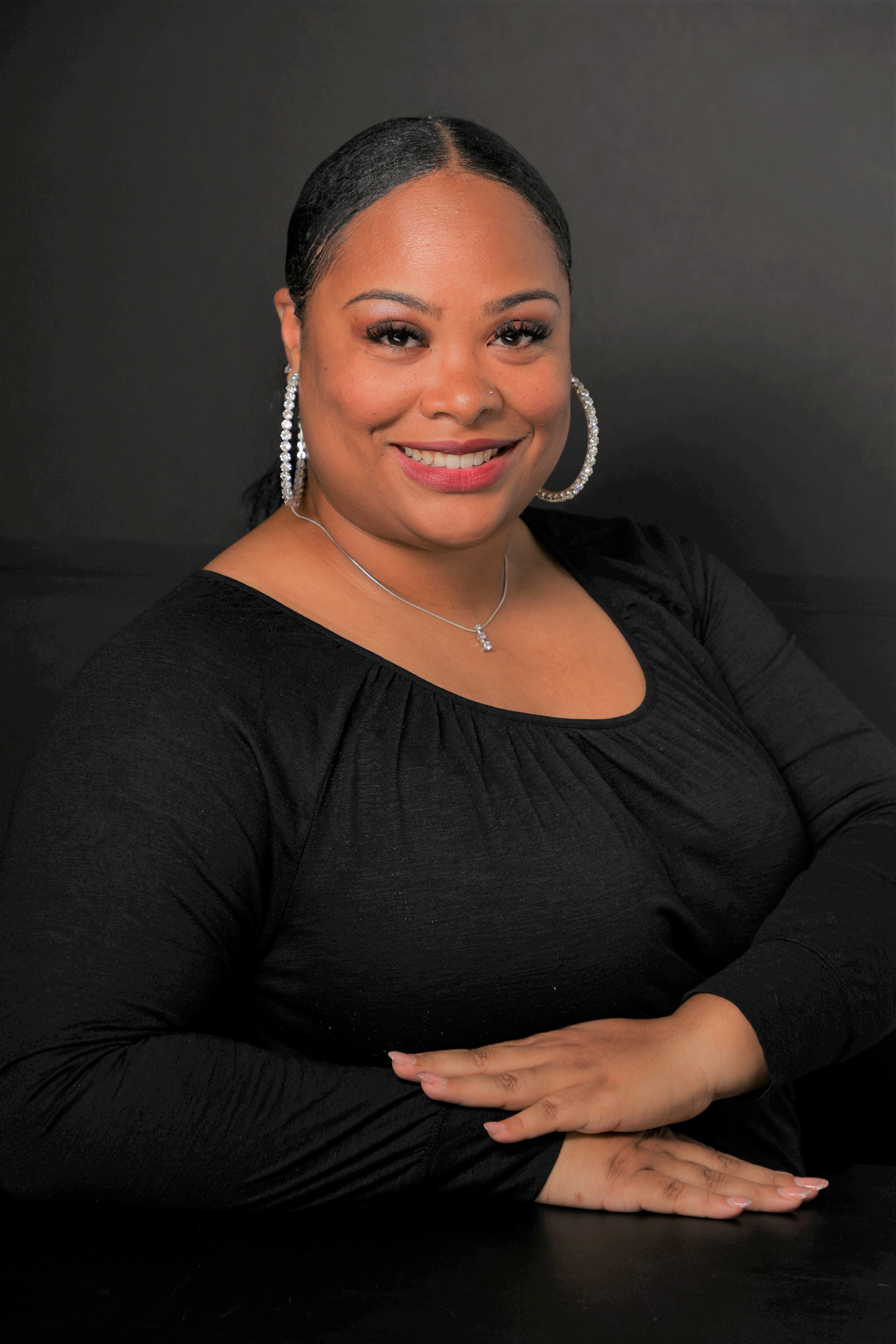 Hello and Welcome! My name is Professor Desireé Lee-Perry and I am so excited to have you in my class this semester. A little about me: I am a Native Texan but have lived in California for the past 13 years. I have over ten years of higher education experience and am a proud community college graduate. I earned my Associate's degree from Antelope Valley College, my Bachelor's from California State University- Northridge, and my Master's of Business Administration from Northcentral University. I have a wealth of knowledge about the community college experience and am happy to share with you. My goal for this semester is to ensure your success, so please use me as a resource!
My role as your instructor is to support you through the learning and exploration process. I am also here to encourage you to be open to new ideas, to put forth the effort, and to stretch yourself to go beyond your comfort zone. My daily goal is to honor diversity, practice inclusion, and invite courageous conversations. I strive to create a community where each individual is valued, respected, and included. I encourage you to participate and ask questions, especially for clarity. Our discussions and lecture materials will provide additional insight into assigned readings and assignments.
How to Contact Me
Have a question or just need to talk about your class progress? Connect with me!
Virtual Office hours Mon/Fri (2-3pm) via Zoom
Call or text me at (323) 230-3355;
Email me through the Canvas inbox email (for the fastest response); or
Schedule a virtual meeting.
I will make every effort to respond to calls and emails within approximately 24-48 hours.
Course Description
This course introduces the theoretical and practical issues related to conducting business via the Internet. Topics include: evolving e-business models, Web-based technologies, value chains, electronic marketing, payment systems, security, ethics, legal, international, and cross-cultural issues. Familiarity with navigating the Internet is assumed.
What to Expect in this Course
Welcome to BUS-190! In this 16-week hybrid course, we will have the opportunity to explore the various aspects of conducting business online. You will engage in lively discussions with your fellow classmates and delve into different business cases. Through discussion boards, homework assignments, and learning materials, you will gain a better understanding of the concepts and how they apply to the online business world.
Computer and Internet Access
You will need access to a personal computer with Internet access. The computer should be running one of the following operating systems: Windows 7, and newer, Mac with OSX 10.6 and newer, or Linux - ChromeOS. Computers with multimedia capabilities are preferred.
Note: It is important to identify and prepare a backup computer and Internet connection to ensure capability in the event of technical problems. Don't forget that you can use the computers in the library or computer lab.
Types of Assessments
Assignments
The business world will demand quality written work and clear communication from you. We mirror the same expectation in this course therefore, it is important to use proper grammar, spelling and sentence structure in all of your submissions. Due dates for each assignment are provided to you in the syllabus and in Canvas. This will allow you to manage your time and plan ahead for the week and semester. Remember, you can always submit work early. These assignments are designed to reflect your learning of the materials and will be most beneficial if you to stay current with the assigned reading.
Online Participation (Discussion boards)
Online participation is a crucial part of your grade in this class. Earn points by actively participating in online discussion boards each week.
Case Studies
You will complete case studies on different businesses and submit your assignments via Canvas. There are twelve case studies assigned, but only nine are required for your final grade.
Quizzes and Exams
There will be quizzes, a midterm and a final exam for this class consisting of multiple-choice questions. All quizzes and tests will be open-book.
Student Learning Assessment
A written assignment in the form of a business case analysis will be included towards the end of the semester to assess the student's grasp of the Student Learning Outcomes listed at the beginning of the syllabus.
Textbook Information / Link to ZTC Textbook
Required Materials
Textbook: E-commerce 2019: Business. Technology. Society. By Laudon (Pearson)
15th edition (2020) | ISBN 9780134998459
The book is available at the COC Bookstore or on COC's Bookstore website. If you have questions, please call the bookstore at 661-362-3255.
The textbook is also available in an E-Book format for purchase or rent. Please make sure that you get the 15th edition.
Other Relevant Course Information
Netiquette refers to the rules of behavior while on the Internet. When interacting within the online course environment, please follow these guidelines:
Show professionalism and courtesy in all communications within the course.
No one else should be given access to the course or conferences without the instructor's permission.
Do not use the words or text from others without acknowledging the source.
Humor can easily be misinterpreted within the online environment, please be cautious with the use of humor and use symbols to help prevent misunderstandings. :-) :-(
Adhere to the same behavioral standards as you would in a face to face classroom and as is specified in the college catalog.
Do not type in all capital letters, for those of us using the Internet frequently, this can seem like you are 'yelling'.
Respect other people's time and contribute thoughtful comments and ideas to the discussions rather than simply making statements such as 'I agree'.
Use correct spelling and grammar. Avoid the use of abbreviations and use spell check within your word processor or within the course to check the spelling of your communications. We do not use texting shortcuts like LOL or OMG. Ever.
---
Additional Resources
Canvas
This course can be accessed on the first day of class via Canvas at https://coc.instructure.com. Log into Canvas using your CanyonsID single sign-on:
CanyonsID Username is your COC student email address (Ex: username@my.canyons.edu)
CanyonsID Password is your COC student email password
Please visit the Get to Know Your Online Classroom page for help logging into Canvas and for tips on using Canvas and Zoom. Canvas Chat Support is also available 24/7 for any Canvas related issues.
Online Education
Check out the Online Education website for more information on a variety of topics that can help you be a successful online student such as: exam proctoring, learning styles, computer skills, and tips for student success. If this is your first online course, feel free to take our online learning readiness assessment to assess your skills.
The Learning Center (TLC)
The TLC provides FREE online tutoring resources to COC students!
Academic Accommodation Center (AAC)
College of the Canyons AAC provides educational services and access for eligible students with documented disabilities who intend to pursue coursework at COC. A variety of programs and services are available which afford eligible students with disabilities the opportunity to participate fully in all aspects of the college programs and activities through appropriate and reasonable accommodations. For more information on their services visit the Academic Accomodation Center website.
Online Counseling
The Counseling Department offers appointments online. You can schedule an appointment by visiting the Online Counseling website. Counselors can help you map out a plan to reach your educational goals as well as advise you on course selection and registration.
Management of Stress and Mental Health
College of the Canyons cares about your emotional and physical health. Learn more about the broad range of confidential student services, including free counseling and mental health services available during this time by visiting the Student Health & Wellness Center website or by calling them at: 661-362-3259.
The National Suicide Lifeline number is 1-800-273- 8255 (TALK). Please call it if you or someone you know is having thoughts of suicide or is in severe distress - it could save someone's life.
You can also use the Crisis Text Line: Just text "Courage" to 741741. It's free, available 24/7, and confidential.
Veterans Resource Center
The College of the Canyons Veterans Resource Center is a department within the Student Services Division at the college, created to help veterans and veteran dependents with applying to College of the Canyons, enrolling in classes, and requesting VA Education or Vocational Benefits. For more information please visit the Veterans Resource Center website, email veterans@canyons.edu or phone (661) 362-3469.
Library
The Library provides live online and in-person research help, access to a full range of e-resources and physical materials that support the curriculum, individual and group study areas, and much more!
Last updated: 08/06/2022 Sub#: 1230