Chem 201 - Genera Chemistry II - Dr. Brian Sullivan
Introduction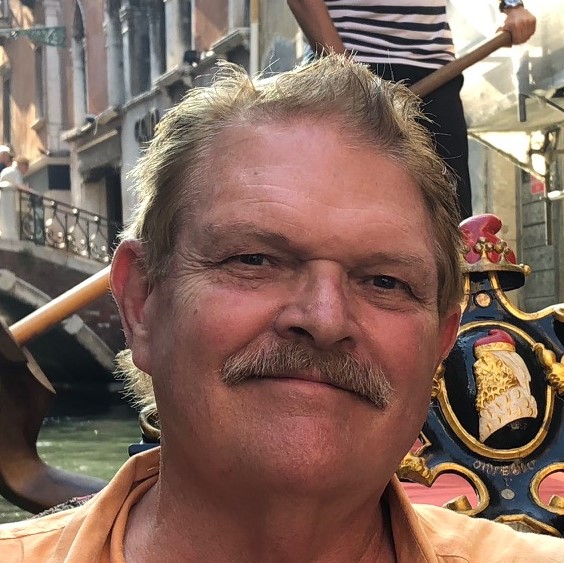 Welcome to Chem 202, General Chemistry II here at College of the Canyons, and is a continuation of Chem 201, General Chemistry I. We will be covering many of my favorite topics, including Chemical Kinetics, Thermodynamics, and Electrochemistry. Let me introduce myself, I am Dr. Brian Sullivan, and I will be your instructor for this Online Live class and have over 7 years experiences teaching both General and Introductory Chemistry. From a young age, I know I wanted to become a Scientist and pursued that goal. I received my B.S. Chemistry at CSUN and earned my Ph.D. at USC in Physical Chemistry specializing in Laser Spectroscopy and Photo-Physics. During my career, I have been employed as a research scientist in both acidemia and industry performing work in fields such as Laser applications to physical problems and medical diagnostics.
My approach to teaching is to stress the understanding of both basic and advanced concepts of chemistry and their application to critical thinking, problem solving, and numerical calculations; valuable life skills that will serve you well regardless your chose career path. I am not much into rote memorization, what is more important is knowing where to find the topic or data. As the course proceeds, you will be introduced to historical figures prominent in the developed of modern chemistry as well as how chemistry impacts our daily lives; these are intended as entertainment and general knowledge and not testable. In addition, I will show several fun and often humorous videos showing that chemistry is not dull or boring, but wonderful and alive.
My goal, as an instructor, is to prepare you for your chosen career using Chemistry as a springboard. In the course, I will stress concepts, critical thinking, problem solving, and numerical calculation skills; important abilities that will benefit you regardless of your chosen path. You see chemistry every day and in everything you do, driving your car, washing your clothes, preparing your food, and even walking about; chemistry is behind all these activities. In this class we will explore some of the basic chemistry involved so that you can gain a deeper understanding and appreciation for the Chemistry of everyday life. I will do my best to make basic chemistry understandable, enjoyable, and entertaining. Do not be afraid to join the journey. It is amazing out there.
Course Description
This is a continuation of General Chemistry (Chem 201) and will cover more advance topics including: transition metals complexes, chemical kinetics, equilibria, thermodynamics, specialty entropy and free energy, electrochemistry, nuclear chemistry, and an introduction to organic chemistry. This course is demanding; however, I will help you through. There will be 3 hours of lecture and 6 hours of lab per week. This is a 5 Unit class transferable to CSU and UC.
Student Learning Outcomes:
At the end of the course the student will be able to:
Analyze and evaluate various aspects of chemical reactions including kinetics and equilibrium.

Examine the laws of thermodynamics to predict the spontaneity of chemical processes.

Evaluate the theories of bonding to explain chemical properties of substances and reactions.

Formulate conclusions according to scientific inquiry by collecting and interpreting chemical data.

Compose laboratory reports that illustrate meaningful conclusions based on and supported by data and observations.
What to Expect in this Course
This course is considered a synchronous distance education course or OnlineLIVE, but it will also have an online asynchronous component. Our first-class meeting is August 24, 2021, at 11:00 am via Zoom. Attendance at this first meeting is mandatory. If you cannot make the first lecture, please write me explaining why, if you do not write, you will be dropped and the students on wait list will be added. While you will not be expected to have your cameras on during Zoom meetings, it will be important for you to be able to communicate to me and the other students during the OnlineLIVE meetings.
Are we going to have scheduled lecture and labs?
As you know from registering for this course, we are scheduled to meet for OnlineLIVE lecture on Tuesdays and Thursdays from 11:00 am to 12:20 pm and for OnlineLIVE lab on Tuesdays and Thursdays from 12:30 pm to 3:35 pm.
Since we are handling the entire course online now, the schedule will be as follows:
We are going to have live lecture on Tuesdays and Thursdays during the originally scheduled time using Zoom where I will lecture through the material as if we were together in person (i.e. OnlineLIVE). We will also work on in-class problems during this time.

Our labs are all going to be done virtually using special software or online resources. To support you so that you are successful with the lab experiments and activities, I will be available the entire scheduled OnlineLIVE time both Tuesdays and Thursdays. We will take breaks so you will not be required to be on Zoom this entire time. We will be working together during these sessions. However, to help with avoiding Zoom fatigue, you can expect to divide that time where part of the time is asynchronous and the other part is synchronous or OnlineLIVE.

Exams will be conducted online and must be timed. These exams are online, open note and open book. You will need a periodic table and calculator. Exam preparation material, such as study guides and practice exams, will be provided a week before the exam.
How will we meet for OnlineLIVE?
We will use Zoom which is completely integrated within Canvas and so you will access our class meetings and recorded lectures and labs.
How are we going to do the lab experiments?
Since our labs are done virtually, they will consist of two general formats. I will either just provide you with the data that you normally would have collected yourself and you will perform all subsequent analysis and calculations, or you will complete virtual simulations of experiments on various free websites/software where you will collect the data yourself, just in more of a game-type format. In either case, safety goggles are not required.? But we will be using graphical analysis for several the lab activities and experiments, so use of Microsoft Excel or similar graphing program will be necessary.
How will the course be organized?
The course in Canvas is organized in Modules for each week, and the material in them will align with what we are covering that week (per the syllabus/schedule). Each Module will contain a lecture unit (lecture notes in pdf and PowerPoint formats, readings), all assignments due for that week, and extra resources to help you learn the material. Generally, you can expect for each module to:
Types of Assessments
Your course grade will be based on 3 online exams (covering 2 or so chapters), a comprehensive final exam, online homework, short weekly quizzes, laboratory reports, and a formal lab report. Each component of the final grade will be assigned a numerical weight commensurate to its importance, therefore it is incumbent upon you to complete all assignments for maximum score. Total final score will be out of 100 points.
Textbook Information / Link to ZTC Textbook
Homework:

CHEM101

homework access code available for purchase online or in the Bookstore (detailed directions for registering provided in syllabus/Canvas)

Textbook:

OpenStax OER Chemistry Textbook 2nd Edition

. Available free of charge online as e-book, downloadable pdf or hard-covered printed text copy for purchase in the COC Bookstore (ISBN-10: 1-947172-62-X; ISBN-13: 978-1-947172-62-3)

Scientific Calculator -this is crucial! You need to make sure you can do scientific notation (so an EXP, EE or x10c button) with log/ln functions.

Optional: I like the Periodic Table produced by Quick Study ACADEMIC ISBN-13: 978-142322431-0. It is highly informative and cost about $7:00 USD. The Campus Bookstore used to carry them; however it can be found on Amazon or other Web retailers.
Do I need any special materials because we are online?
You will need regular access to a reliable computer with stable, high-speed internet connection.

Microphone and speakers.

Access and familiarity with Canvas (for technical support using Canvas, visit the Canvas Tech Support page for students)

Access to (and frequent checking of!) your canyons student email address

A WebCam is optional, yet handy. However, most of today's computers are equipped with one.
You will need the following software on your computer:
Internet browser (Chrome works best with Canvas)

Microsoft Word and Excel (you can download the Microsoft Office Suite for FREE as part of your my.canyons email account)

Beyond Labz, a free virtual laboratory program. Access codes for Beyond Labz will be given in Canvas.
Adobe Acrobat Reader. You need to be able to open, print, and save PDF files. To view PDF files, you need a current version of the free Adobe Acrobat Reader. There also are extensions for Chrome that you can use to
Other Relevant Course Information
More detailed information will be available on this in the Intro Module in Canvas and the course Syllabus.
---
Additional Resources
Canvas
This course can be accessed on the first day of class via Canvas at https://coc.instructure.com. Log into Canvas using your CanyonsID single sign-on:
CanyonsID Username is your COC student email address (Ex: username@my.canyons.edu)
CanyonsID Password is your COC student email password
Please visit the Get to Know Your Online Classroom page for help logging into Canvas and for tips on using Canvas and Zoom. Canvas Chat Support is also available 24/7 for any Canvas related issues.
Online Education
Check out the Online Education website for more information on a variety of topics that can help you be a successful online student such as: exam proctoring, learning styles, computer skills, and tips for student success. If this is your first online course, feel free to take our online learning readiness assessment to assess your skills.
The Learning Center (TLC)
The TLC provides FREE online tutoring resources to COC students!
Academic Accommodation Center (AAC)
College of the Canyons AAC provides educational services and access for eligible students with documented disabilities who intend to pursue coursework at COC. A variety of programs and services are available which afford eligible students with disabilities the opportunity to participate fully in all aspects of the college programs and activities through appropriate and reasonable accommodations. For more information on their services visit the Academic Accomodation Center website.
Online Counseling
The Counseling Department offers appointments online. You can schedule an appointment by visiting the Online Counseling website. Counselors can help you map out a plan to reach your educational goals as well as advise you on course selection and registration.
Management of Stress and Mental Health
College of the Canyons cares about your emotional and physical health. Learn more about the broad range of confidential student services, including free counseling and mental health services available during this time by visiting the Student Health & Wellness Center website or by calling them at: 661-362-3259.
The National Suicide Lifeline number is 1-800-273- 8255 (TALK). Please call it if you or someone you know is having thoughts of suicide or is in severe distress - it could save someone's life.
You can also use the Crisis Text Line: Just text "Courage" to 741741. It's free, available 24/7, and confidential.
Veterans Resource Center
The College of the Canyons Veterans Resource Center is a department within the Student Services Division at the college, created to help veterans and veteran dependents with applying to College of the Canyons, enrolling in classes, and requesting VA Education or Vocational Benefits. For more information please visit the Veterans Resource Center website, email veterans@canyons.edu or phone (661) 362-3469.
Library
The Library provides live online and in-person research help, access to a full range of e-resources and physical materials that support the curriculum, individual and group study areas, and much more!
Last updated: 06/27/2021 Sub#: 312