CHEM-256 - Organic Chemistry II - Gretchen Stanton
Introduction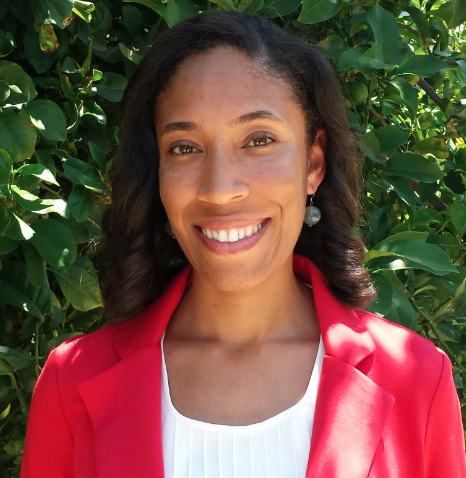 Welcome to CHEM 256! I am excited to work with you and find out what experiences you have had that I can build on in the course. With that said, I imagine the past few semesters have felt very different than most. I want to assure you that I plan to provide you detailed information ahead of time to, hopefully, address any concerns you may have. I will be sending an email to each of you that are registered a few weeks before the start of the semester. You will also be able to access Canvas early so you can look at our Orientation Module that has many helpful resources, including a syllabus video that walks you through what to expect.
Lab, lab, lab! Can you tell I really miss lab? As we transition to finding our new normal, I cannot wait to build on the concepts you have learned virtually in our in-person labs this semester. Details about lab can be found in the 'What to Expect in this Course' section.
Course Description
Second semester of a two-semester sequence in organic chemistry for science majors, focusing on the syntheses and reaction mechanisms of aromatic, carbonyl and biological compounds. 5 units CSU, UC transferable (18 hr per week: 6 hr lecture, 12 hr lab). Prerequisite: Completion of Chem 255.
Student Learning Outcomes:
Lecture
1. Compare and contrast the structures, properties, and reactions of aromatic compounds, carbonyl compounds (aldehydes, ketones, carboxylic acids, acyl halides, anhydrides, esters, amides), amines, carbohydrates, lipids, and amino acids.
2. Design syntheses for organic compounds and evaluate potential mechanistic problems associated with them.
Laboratory
1. Formulate and perform the laboratory synthesis, purification, and characterization of the organic compounds studied.
What to Expect in this Course
Meeting times and format of the course
We are scheduled to meet Mondays and Wednesdays via Zoom (OnlineLive) from 11:00 am -12:20 pm for lecture. We will also meet Tuesdays and Thursdays in-person on the Valencia campus 11:00 am-2:05 pm for lab (Hasley Hall 101 for pre-lab discussions and Aliso Lab 318 for lab experiments). You are required to attend our Zoom meetings on Mondays/Wednesdays and in-person meetings on Tuesdays/Thursdays. Make sure you are available during these days/times before registering for the course. Masks are required for all in-person meetings according to the LA county guidelines for higher education (will be updated as we get closer to fall). Here is what our schedule and class structure will be:
Learning outcomes: You will be provided the learning outcomes for each chapter at the beginning of the semester to use as a guide to focus your study time. I recommend using these as a guide to know what I expect you to be able to do on quizzes and exams. Our modules in Canvas are organized by week and learning outcomes will also be provided weekly.

Start-up assignments: To start each chapter, you will complete a worksheet that guides you through the chapter in the textbook before you watch the video lectures. It contains expected skills going into the chapter, learning outcomes, and practice problems.
Video lectures: Our class will be flipped this semester! This means, you will watch pre-recorded videos (and take notes as you would face-to-face) before we meet via Zoom.

This will allow time to work on more in-depth problem solving as a class (and in teams) and hopefully give you more flexibility.

Our Zoom meetings: This time will be dedicated to problem solving activities. You will make the most of our Zoom meeting time by completing the start-up assignment and watching the video lectures prior.

Lab time: We will have pre-lab discussions in-person for each lab experiment. Any additional time during the pre-lab discussion days will be used for problem solving activities or quizzes/exams. Again, you will have the opportunity to build your lab skills in person this semester!

Exams and quizzes will be scheduled on pre-lab discussion days (in-person). There are topics sheets posted in Canvas for each exam.

Online homework: In addition to practice problems in our Zoom meetings and problem sets, you will complete problems for credit online using Wiley Plus.

If any times/dates (on syllabus or Canvas) need to be adjusted, I will let you know in advance (and will be during our scheduled class time).
What are we doing for lab?
We are back in-person for lab!!! We will have in person pre-lab discussions (HSLH 101) on a separate day (during our scheduled lab time) before each in-person experiment (ALLB 318). During this time, you will also work on a required pre-lab assignment. Note that you must submit your pre-lab assignment prior to in-person lab days to be admitted to lab and there are no make-up lab times. We will learn how to organize and record information from experiments in a laboratory notebook. We will utilize simulations, videos, and exercises to supplement our in-person lab experience, which includes Beyond Labz (at no cost you). If you used Beyond Labz in the spring or summer, you would need an updated license. All other laboratory materials can be found on Canvas. Under each module (organized by week), you can find more information about lab experiments and activities.
Masks are required for all in-person meetings according to the LA county guidelines for higher education (will be updated as we get closer to fall). Note that we will most likely split into smaller cohorts for in-person lab experiment days. I will provide more information and a detailed lab schedule during the first week of classes. For now, make sure you are available for the entire scheduled lab time on Tuesdays and Thursdays.
How will the course be organized?
Our course Canvas page is organized in Modules by week. When you login to Canvas, there will be a 'get started' button that takes you to the Orientation Module. The remaining modules are organized by week, including learning outcomes, an overview of assignments, lecture videos, practice, and lab information. You can also find additional resources at the end of each weekly module. Note that you can click on the 'get started' button each week and it will take you directly to the new Module.
How will we submit assignments?
All assignments will be submitted directly in Canvas. You will have detailed instructions for each assignment. Especially for handwritten work, it will be helpful to use a free app on your phone to convert pictures to .PDF format. You can download AdobeScan or download CamScanner.
What can I do early on to be successful in the course?
I want you to be successful in the course! It is important to keep up with the course material, so check Canvas and your email regularly. Expect to dedicate a few hours to practice for each lecture every week. There are several assignments to complete each week before and after lecture. This is not busy work! It is best to split your study time into smaller blocks, often and the number of assignments reflect this. You will improve more by being consistent (working a few problems each day versus long study sessions on one or two days a week). There are study tips in our course syllabus and a more detailed study tips handout posted in Canvas (in the Orientation Module) in addition to many campus resources (listed below). Please review the syllabus and watch the welcome/syllabus video (posted in Canvas) prior to the first day of class. Feel free to email me at Gretchen.Stanton@canyons.edu with any questions!
Technology Checklist
You will need regular access to a reliable computer with stable, high-speed internet connection

Access and familiarity with Canvas (see below). A smartphone app is available to download! (Canvas by Instructure)

You need the following software on the computer:

Internet browser (Chrome works best with Canvas)

Microsoft Word. You can download the Microsoft Office Suite for FREE as part of your school My Canyons account (my.canyons.edu)
Adobe Acrobat Reader. You need to be able to open, print, and save PDF files. To view PDF files, you should have a current version of the free

Adobe Acrobat Reader

installed on your
Types of Assessments
For this course, we will have pre lecture assignments, online homework, and in-person quizzes/exams. Additionally, there will be post lab assignments that include some scientific writing activities.
Textbook Information / Link to ZTC Textbook
Lab Notebook

: Wire-O Lab Notebook, 100 scientific ruled pages (ISBN

- 2818440049132). This is the only item you have to purchase for the course and is available in the bookstore. All other materials are available to you at no cost.

Textbook/Online Homework

: Klein, Organic Chemistry, 4th Edition e-text with Wiley Plus online homework platform (

ISBN-

9781119761112

). Note that this will be provided to you during the first week of class (do not have to purchase).

Lab Text

: Nichols, Organic Chemistry (Laboratory Techniques, 2nd Edition (2017).

This text is an open education resource (OER) and is available for download from the course's Canvas page.
Laboratory Manual: Lab experiments and activities are downloadable from the course's Canvas page.
Beyond Labz Software: Access will be provided to you at no cost.
Other Relevant Course Information
You must attend the first scheduled meeting of the semester via Zoom, or you will be dropped from the course. If you are on the waitlist and trying to add to the course, you must also attend the first scheduled meeting to qualify for a seat that opens. If you send me an email prior to the first day of classes, I will send you material for the first week and a link to our Zoom meeting.
---
Additional Resources
Canvas
This course can be accessed on the first day of class via Canvas at https://coc.instructure.com. Log into Canvas using your CanyonsID single sign-on:
CanyonsID Username is your COC student email address (Ex: username@my.canyons.edu)
CanyonsID Password is your COC student email password
Please visit the Get to Know Your Online Classroom page for help logging into Canvas and for tips on using Canvas and Zoom. Canvas Chat Support is also available 24/7 for any Canvas related issues.
Online Education
Check out the Online Education website for more information on a variety of topics that can help you be a successful online student such as: exam proctoring, learning styles, computer skills, and tips for student success. If this is your first online course, feel free to take our online learning readiness assessment to assess your skills.
The Learning Center (TLC)
The TLC provides FREE online tutoring resources to COC students!
Academic Accommodation Center (AAC)
College of the Canyons AAC provides educational services and access for eligible students with documented disabilities who intend to pursue coursework at COC. A variety of programs and services are available which afford eligible students with disabilities the opportunity to participate fully in all aspects of the college programs and activities through appropriate and reasonable accommodations. For more information on their services visit the Academic Accomodation Center website.
Online Counseling
The Counseling Department offers appointments online. You can schedule an appointment by visiting the Online Counseling website. Counselors can help you map out a plan to reach your educational goals as well as advise you on course selection and registration.
Management of Stress and Mental Health
College of the Canyons cares about your emotional and physical health. Learn more about the broad range of confidential student services, including free counseling and mental health services available during this time by visiting the Student Health & Wellness Center website or by calling them at: 661-362-3259.
The National Suicide Lifeline number is 1-800-273- 8255 (TALK). Please call it if you or someone you know is having thoughts of suicide or is in severe distress - it could save someone's life.
You can also use the Crisis Text Line: Just text "Courage" to 741741. It's free, available 24/7, and confidential.
Veterans Resource Center
The College of the Canyons Veterans Resource Center is a department within the Student Services Division at the college, created to help veterans and veteran dependents with applying to College of the Canyons, enrolling in classes, and requesting VA Education or Vocational Benefits. For more information please visit the Veterans Resource Center website, email veterans@canyons.edu or phone (661) 362-3469.
Library
The Library provides live online and in-person research help, access to a full range of e-resources and physical materials that support the curriculum, individual and group study areas, and much more!
Last updated: 08/31/2022 Sub#: 291