English 103 - Critical Reading, Writing, and Thinking - Linda Beauregard-Vasquez
Course:
Critical Reading, Writing, and Thinking
Professor:
Linda Beauregard-Vasquez
Email:
Linda.Beauregard-Vasquez@canyons.edu
Format:

Online
OnlineLive
Hybrid
InPerson

Course Length:

Applies to All Course Lengths
Introduction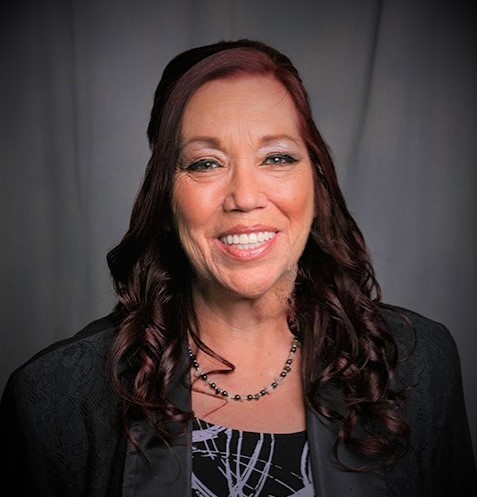 WELCOME TO ENGLISH 103
Welcome to English 103! I am glad you have decided to join this class, and I look forward to getting to know each of you through your writing and discussions. This section of English 103 will be taught 100% online – no face-to-face meetings. However, I will post videos and class notes that will help to guide you. I will also offer live lectures that are designed to help you. If you cannot attend the lecture in person, you can watch the recordings, which will be available 24 hours a day, seven days a week. In addition, you will have the chance to meet with TLC tutors who can have been trained to help students in English 103. This course will challenge you to reframe your perceptions, activate your curiosity, and re-see yourself as a scholar with valuable perspectives to contribute to a variety of necessary conversations. As we grapple with the various author, ideas, and strategies this term, we will have to develop a willingness to be uncomfortable and to learn new ways of doing old things. That willingness to do things that are new is a key to your growth as a critical thinker, reader, and writer. Together, we will discover ways to work smarter – not harder – and how to employ strategies that you can use in every class you take and in your professional life that will save you countless hours. At first, it will seem unfamiliar, but over the course of the term, you will grow. Give yourself permission to be frustrated at times – but please do NOT quit. If you work closely with me, I can help you learn how to master these strategies. In addition, I use a grading contract, so that I can reduce the pressure of grades. If you do the things listed on the contract (see below), you can easily earn a B or better. In almost every case, students in my classes earn that B or better if they follow the contract and work closely with me.
Therefore, no matter how shy you might be, I invite you to reach out to me regularly, so that I can help you. I won't always be able to know what's going on unless you tell me, so please contact me, so that I can show you how to manage these new ways of doing things. There is no shame in asking for help – even if that concept is foreign to you. I am literally here to serve as your coach and your guide. As odd as it may sound, a certain amount of feeling blocked is a good thing because it is a necessary part of developing a growth mindset—a major goal of this class. In a growth mindset, people believe that their abilities can be developed through dedication and hard work. This means that there is no such thing as a naturally good writer (or reader, or critical thinker)—someone who was born with writing talent and doesn't have to work at it. We may all start from different places and have subjects we prefer, but quality writing (or any other skill) is the result of hours of practice and hard work, of falling down and getting back up again—which may feel frustrating at times. When we realize that strong writing is the result of habits of mind, we can learn to accept and push past that frustration by turning it into growth.
For everyone to adopt a growth mindset in this class, we must work together to create an environment of respect and professionalism. This semester, you will be reading works that include controversial language and ideas. These ideas may include religion, race, gender, sex, violence, etc. By remaining in the course, you agree to read and attempt to understand all required texts (you do not need to agree with them). In addition, you agree to discuss them respectfully with your instructor and classmates. A successful semester is the sum of what we all agree to put into it—let's support each other and keep our attitudes and interactions positive.
This course will hone your critical thinking skills to prepare you to be a global citizen in a world rife with critical thinking challenges. You will be learning about (and practicing) critical thinking, reading, and writing with me and with each other in an interactive workshop-style course. Reading, writing, and thinking critically require your active participation. I think of myself as a coach: I will provide you with activities, opportunities, and feedback to improve your skills. You are always welcome to visit me during student hours or contact me by email or text. I am happy to help you work through the course — I want you to do well! In that light, please feel free to text me at 661-810-3661. I know that some students are shy. Please do not struggle in silence. It may be hard to reach out to a teacher, but please do it anyway. I am here for one reason: To help you to succeed. I chose to teach precisely because it is my passion and vocation to help other people to enjoy the value of the higher education experiences that mattered most in my lifetime. I believe in a level playing field. I don't care about any past "sins" in terms of reading or writing. In my class, you get a fresh start. While you may hate English, please remove that label. You are with me to learn what really matters in college: The ability to think well and to express yourself well so that you can compete in the real world of work, which is now based on a global economy. I honor ALL people from all walks of life. I do not care who you are: If you set foot in my classroom (albeit virtually or not), you are one of mine, and I will be your guide for as long as you will have me in your life. I do not believe in being a one and done professor. I want to see you graduate from college, succeed in life, and tell me all about your great-grandchildren some day!
My motto is:
I care.
You matter.
This class should be fun.
It is my goal to help you to achieve your individual academic and career goals. Please work with me closely. It is my joy and honor to help you achieve success. It is very important that you read the entire syllabus and my course policies. These pages will provide you with important information about required materials and required technology, the "virtual" attendance policy, and an overview of the course. Understanding more about how this course is designed and of its requirements will help you get off to a strong start.
Mandatory First Day Deadline
Please keep in mind that even though this is an online class, my bosses do require me to take attendance. Attending class the first day is required so that I can ensure that every student is enrolled in the correct course. The way that you attend is to do your first posts on the discussion board. Online only students: You must post on the discussion board no later than 8 p.m. on June 5, 2023 to begin the course. If you don't make your first post, the college requires me to drop you and add a waitlisted student.
You can access Canvas user guides with helpful tips for navigating and using Canvas. For any Canvas related issues please call the Canvas Student Support line at (661)362-3344 during college business hours, or (877)889-9052 for 24/7 support. If you have questions before the first day, please feel free to email me at Linda.Beauregard-Vasquez@canyons.edu or contact me via telephone. Please keep in mind that even though this is an online class, I do take attendance.
IN CASE YOU WONDERED … YOU BELONG HERE: When we write, we have the opportunity to share our ideas with the world—ideas that have the potential to make a difference in people's lives. To do this kind of writing well, we need:
The freedom to share our ideas without judgment
The confidence to take risks
The open-mindedness to learn from feedback
The tenacity to keep trying
MY UNDERSTANDING OF COLLEGE OF THE CANYON'S GUIDING PRINCIPLES
College of the Canyons recognizes that diverse populations add value to the college. This diversity includes, but is not limited to, race, color, national origin, sex, sexual orientation, gender identity, gender expression, age, disability, military or veteran status, religion, political affiliation, genetic information, cultural background, class, size, appearance, and learning styles.
College of the Canyons develops curricula including programs, courses, assignments and assessments and helps prepare faculty to promote respectful engagement in courses and develop their own and student knowledge to recognize power and address interpersonal and systemic injustice students and faculty to fully 'show up' as themselves.
College of the Canyons recognizes that historic and current systematic oppression and inequality exist in our society and adversely affect marginalized populations.
College of the Canyons opposes any form of discrimination and supports dialogue, both inside and outside of the classroom, that examines historic and contemporary examples of systemic oppression and inequality and their impact on society.
College of the Canyons encourages students and faculty, through their academic, professional and personal journeys, to develop a constructive social identity that acknowledges their cultural backgrounds and lived experiences.
MY GUIDING PRINCIPLES
What follows are my guiding principles and the attitudes I will embrace in my COC classrooms.
ANTI-BIAS STATEMENT
Bias comes in many forms, and we must work to eliminate it. The following items can all be forms of bias that we must address together:
Gender Bias: Treating someone differently because of their biological or perceived gender.
Racial Bias: Treating some differently because of their perceived race.
Age Bias: Treating someone differently because of their perceived age.
Performance Bias: Making assumptions about someone's performance based on their race, gender, ethnicity, or other characteristics.
Diagnosis Bias: Judging someone based on your first impression, and refusing to change your opinion in the face of new evidence.
Value Attribution Bias: Assigning value to something or someone that influences perception.
Confirmation Bias: Only paying attention to information that confirms your pre-existing opinions, discounting anything that would disprove them.
Stereotype Threat: Unconsciously confirming negative stereotypes about a cultural, racial, ethnic, or gender group.
Attentional Bias: Basing decisions on only one thing, to the exclusion of all other relevant evidence.
Recency Bias: Judging something based only on what happened most recently, instead of considering the whole situation.
NOTE: Adapted from Percipio Job Aid: Types of Unconscious Bias, 2020
ANTI-RACISM STATEMENT
Racism consists of two principal components: difference and power. Racism in America is the systematic mistreatment and disenfranchisement of people of color and continues to be a part of American society. Racism negatively affects all students and their education. In this class, we affirm our commitment to recognizing, confronting, and eradicating racism and oppression. We will create a safe and brave space for open, critical dialogue. And, when we make mistakes, we will help one another learn from those mistakes.
Other things you should know:
We all have room to grow, and we are all in different places on our journey. College is an institution that invites students to learn from productive discomfort. Take the opportunity to learn from each other.
You have options. While our essay or discussion topics may give you the opportunity to discuss racism and oppression, you can choose to write about other topics.
Don't forget to take care of yourself. While it is important to confront racism, it is also important to tend to our mental health. If you need to, you can take a step back away from distressing topics. If the topic is required for an assignment, please contact me for an alternative assignment.
You are always welcome to talk to me! Join me for Student Hours or contact me via email or text.
DIVERSITY, EQUITY, AND INCLUSION
I support all students and realize that some students face unique challenges. College of the Canyons values diversity and is committed to provide equitable opportunities to grow as individuals and as a community. We welcome all students regardless of their immigration status, age, culture, disability, sexual orientation, gender identity, religion, and background.
ALLY STATEMENT
I am an ally and familiar with some of the challenges facing various communities and can provide resources both on-campus and off-campus to students who may be: LGBTQI+ and/or transgender, veterans, undocumented or mixed status, and more. Feel free to talk with me about these resources.
ENGLISH LANGUAGE LEARNER
College of the Canyons welcomes students from around the world and recognizes the unique perspectives international students bring enrich the campus community. To empower students whose first language is not English, English 062 is available to help you improve on your English reading and writing skills.
RELIGIOUS/CULTURAL OBSERVANCE
Students who have religious or cultural observances that coincide with this class should let the instructor know in writing (by e-mail for example). I strongly encourage you to honor your cultural and religious holidays! However, if I do not hear from you before the date of a cultural or religious holiday, I will assume that you plan to attend all class meetings.
ALLIANCES
Alliances at COC provide social and academic support for students. Through these alliances, students can learn more about campus resources, have access to mentors, and socialize with students with shared identities. We offer the following alliances: African American / Black Student Alliance, Latinx Alliance, Trans Alliance, Gender Sexuality Alliance, STEM Equity Alliance, First-Gen Student Alliance, Autism Social Alliance, and Veteran's Alliance Organization (VALOR). As the faculty lead for the Trans Alliance, I'd be happy to answer any questions you may have. I can also put you into contact with the faculty/staff leads for the other alliances. We offer the following alliances: https://www.canyons.edu/administration/ie2/equity/alliances/index.php
STUDENT HEALTH AND WELLNESS CENTER AND THE MANAGEMENT OF STRESS AND MENTAL HEALTH
The staff and faculty of College of the Canyons are here to see you succeed academically and care about your emotional and physical health. You can learn more about the broad range of confidential student services, including counseling and mental health services available on campus by visiting the Student Health & Wellness Center in the Student Services Building (across from the bookstore) or by going to http://www.canyons.edu/health. The phone number is 661-362-3259. At the Canyon Country Campus the Health Center is in 1B adjacent to Administration, Admissions and Records.
Also, the National Suicide Hotline number is 1-800-273- 8255(TALK). All students at COC are encouraged to enter that phone number in their cells. You can it call when you, or someone you know, is having thoughts of suicide or is in severe distress.
ACADEMIC ACCOMMODATIONS
Students with disabilities needing accommodation, including those who had an IEP or 504 Plan in high school, should make requests to the Academic Accommodation Center in Seco Hall 103: AAC@canyons.edu; 661-362-3341. Appointments available at Canyon Country Campus on request. All accommodations require appropriate advance notice to avoid a delay in services. Please discuss approved accommodations with me so we can work together to ensure your access and success at COC.
Here is to a terrific semester ahead!
INSTRUCTOR: Linda Beauregard-Vasquez
Pronouns: she/her/hers
Linda.Beauregard-Vasquez@canyons.edu
Course Description
COURSE THEMES
For our English 103 class, we will be examining pop culture and semiotics (signs and symbols) along with a focus on companies like Disney and its cultural impact to explore various critical thinking challenges. While we will discuss other companies, our focus on Disney will help us to see how Disney's media empire has influenced people across the globe; their outreach starts young and often remains compelling throughout an individual's life. This impact is especially true now that Disney has acquired franchises like Marvel and Star Wars, which appeal to adults and children alike. In addition, Disney engages in world (and even universe) building--it crafts lands, planets, and far-off galaxies in which fans want to immerse themselves. Given the incredible reach and influence of a company like Disney, it is likely that the company has impacted you in one way or another (even if you're not a fan!). This semester, you'll have the chance to critically consider how certain big box companies in general and Disney in particular impacts you and the rest of the world. Furthermore, you will have the chance to try to motivate Disney or any other large company to invest in your course project idea, which involves finding a solution to a local problem of your choice.
PREREQUISITE: Grade of C or higher in English 101 or 101H.
CATALOG DESCRIPTION (3 UNITS): Examines the principles of critical thinking as applied to writing and reading arguments on complex issues. Focuses on close textual analysis, argumentative writing, and logical reasoning. Essay topics may include pop culture, politics, social issues, or moral/ethical issues.
STUDENT LEARNING OUTCOMES
By the end of the semester, students should be able to:
1. Evaluate the strength of written, visual, and multimedia arguments.
2. Compose logical, well-reasoned arguments in thesis-driven, MLA style formal essays.
COURSE OBJECTIVES
Over the course of the semester, we'll be building the following skills:
Critically read, analyze, compare, and evaluate complex, non-fiction texts.
Demonstrate understanding of formal and informal fallacies and bias in texts, including one's own writing.
Identify a text's conclusion, premises, and assumptions.
Analyze texts through various social, historical, humanistic, cultural, psychological, or aesthetic contexts.
Analyze and employ logical and structural methods such as inductive and deductive reasoning, cause and effect, and rhetorical strategies such as logos, ethos, and pathos.
Compose thesis-driven arguments to suit the rhetorical situation and support them with a variety of appropriate and credible textual evidence and examples.
Find, analyze, interpret, and evaluate primary and secondary sources, incorporating them into written essays using current MLA format without plagiarism.
Use style, diction, and tone appropriate to the academic community and the purpose of the specific writing situation, including proofreading and editing essays so they exhibit no disruptive errors in English grammar, usage, or punctuation.
What to Expect in this Course
What to Expect in This Course
Throughout the course, you will compose three multi-paragraph essays and one multi-paragraph research-driven course project essay, presentation, and written reflection. Every paper will require you to complete a step-by-step writing process, which will be explained over the first weeks of class. Discussion boards will help us work through new writing terms, techniques, and strategies. In addition, the discussion boards will help reinforce the reading assignments. In addition to discussion boards, there will be readings assignments, quizzes and/or exercises which involve reading and writing responses, and other types of assignments. In addition, you will complete one final examination (which will be proctored). Students who actively and consistently participate in the course, tend to do well. Please email me or contact me via telephone regarding any concerns or questions. I believe that open communication is a key to learning.
CLASS FORMAT/PROCEDURES:
PROCESS: Reading, writing, and critical thinking are skills that develop through practice over time. We will complete process-based activities to help you hone those skills. Your reading, writing, and critical thinking skills should be even stronger at the end of the semester than they were at the beginning. You can also expect to continue to grow after our class has ended.
TECHNOLOGY: We will be using Canvas to host our class, access resources, and submit assignments. Be prepared to check your email regularly, submit typed papers, access materials online, and navigate Canvas. For any Canvas related issues please call the Canvas Student Support line at (661) 362-3344 during college business hours, or (877) 889-9052 for 24/7 support. You can also access Canvas resources at our Online Education Office's website, https://www.canyons.edu/academics/onlineeducation/index-old.php. You will need to have access to a camera, microphone, reliable internet/wifi, the MS Office suite of software (available free for students -- check with the tech support line), and a reliable computer.
SAVE ALL WORK: Save every single thing we do this term! At the end of the semester, with your semester portfolio, you may be asked to submit a copy of all your turned-in writings along with the mandatory revised third essay and reflective writer's memo. The burden of proof regarding the completion of the homework falls on students and students alone.
Types of Assessments
ASSESSMENTS:
Essays
Proctored online quizzes and exams
Online discussion boards
Written assignments
TLC Tutoring Sessions
Reading Journals
Presentation
Reflection
GRADING CONTRACTS: OR HOW TO GET AN AUTOMATIC B IN THE COURSE
As a composition class, English 103 focuses heavily on writing essays. Students use their essays to demonstrate what they are learning in the class. As such, our essays are extremely important assignments. This can mean that we devote a lot of our time and energy to worrying about grades. We want our grades to reflect our hard work, and we may feel pressure to earn a certain grade in order to transfer to a four year university, maintain or rehabilitate a GPA, or remain eligible to compete athletically (to name a few). Grades can become a source of stress and anxiety, which, in turn, makes the writing process uncomfortable and difficult.
I want something better for you.
I hope to shift our attention away from the grind of getting a grade towards the sometimes-joyful, sometimes-frustrating, always-intellectually-stimulating writing process. When we write, we have the opportunity to share our ideas with the world—ideas that have the potential to make a difference in people's lives.
To do this kind of writing well, there are a few things we need:
The freedom to share your ideas without judgment
The confidence to take risks
The open-mindedness to learn from feedback
The tenacity to keep trying
To get to these qualities (freedom, confidence, open-mindedness, and tenacity), I'd like to ask you to worry less about grades. If it helps, imagine that this is a class you sought out on your own outside of college, like a cooking class or a dance class. If you decided to take a dance class outside of college, chances are you wouldn't receive a grade. But, you would receive substantive feedback and mentorship from your instructor as well as important interactions with your classmates. That's what I'm hoping to provide in this class.
To mitigate the stress that grades can cause, I use the following system: any paper that meets the criteria in the final draft checklist will earn at least a B. By using the checklist, you know exactly what you have to do to earn a passing grade. That gives you the freedom to focus on the writing itself.
Final Draft Checklist:
| | | |
| --- | --- | --- |
| Criteria: | Yes | No |
| The final draft is on topic and answers the prompt. | | |
| The final draft meets page count requirements. | | |
| The final draft uses essay structure (title, introduction, multiple body paragraphs, and conclusion). | | |
| The final draft incorporates research. | | |
| The final draft shows evidence of significant revision to the review draft. | | |
| The final draft shows attention to academic writing style, including formatting, citation, grammar, and spelling. | | |
If the final draft meets all six of the above criteria, it will earn at least a B (85%). Final drafts that meet all of these criteria and excel beyond the criteria will earn higher grades. Papers that do not meet all of the above criteria will earn a grade no higher than C (79%).
What does "Significant Revision" mean?
Significant revision goes beyond proofreading (correcting spelling and grammar errors). It involves carefully considering the review draft and altering it to create the best possible final draft. When making significant revisions, you might:
Incorporate feedback from me, your classmates, or TLC tutors
Add new content or sources
Remove content or sources that aren't contributing positively to the draft
Develop ideas in greater detail
Explore the complexities or "gray areas" of challenging topics
Revise your thesis to ensure it reflects the content of the paper
Reorganize ideas
Break up or consolidate paragraphs
Add perspectives that weren't present in the review draft (such as a counterargument or a discussion of how your topic impacts a particular audience)
What kind of feedback can I expect?
One aspect of writing well is using feedback from readers to improve a final draft. As such, the bulk of the feedback you receive from me will be on your review draft. I'll provide substantive feedback to help you in the revision process. Take advantage of my feedback by incorporating it into the final draft.
In addition, you'll receive feedback from your peers and the embedded TLC tutor on your review draft. You must also seek guidance from our embedded tutor and/or the TLC tutors at any point in your writing process. I recommend meeting with tutors early and often—they can really help you develop your ideas and your writing!
On final drafts, you'll receive your checklist (with the six criteria above) as well as notes that cover the strengths of the paper and suggestions for improvement in the next paper.
Overall, I hope this grading system gives you the space you need to take risks and try new things with your writing. Please feel free to contact me with any questions you have. I look forward to reading your work!
You are guaranteed a B in the course if you:
1. attend class regularly—not missing more than a week's worth of classes;
2. meet due dates and writing criteria for all major assignments;
3. participate in all in-class exercises and activities;
4. complete all informal, low stakes writing assignments (e.g. journal writing or discussion-board writing);
5. give thoughtful peer feedback during class workshops and work faithfully with your group on other collaborative tasks (e.g., sharing papers, commenting on drafts, peer editing, on-line discussion boards, answering peer questions);
6. sustain effort and investment on each draft of all papers;
7. make substantive revisions when the assignment is to revise—extending or changing the thinking or organization—not just editing or touching up;
8. copy-edit all final revisions of main assignments until they conform to the conventions of edited, revised English;
9. attend conferences with the teacher to discuss drafts;
10. submit your mid term and final portfolio.
Thus you earn the grade of B entirely on the basis of what you do—on your conscientious effort and participation. The grade of B does not derive from my judgment about the quality of your writing. Grades higher than B, however, do rest on my judgment of writing quality. To earn higher grades you must produce writing—particularly for your final portfolio—that I judge to be exceptionally high quality. About grades lower than B I hope no one will aim for these grades. The quickest way to C, D, or F is to miss classes and show up without assignments. This much is non-negotiable: You are not eligible even for a passing grade of D unless you have attended at least 11 of the 14 weeks of classes and completed 90% of the assignments. And you can't just turn in all the late work at the end. If you are missing classes and behind in work, please stay in touch with me about your chances of passing the course.
Please note: You have a lot of control over your final grade! The best way to do well in the class is to submit all assignments, no matter how small. You should also monitor your grade carefully throughout the semester and take advantage of extra credit opportunities to help ensure you earn the grade you're aiming for. Grades are recorded on Canvas, and you're welcome to meet with me during student hours to discuss your progress in the class. To receive a passing grade in the class, you must receive an average grade of at least a 70% on the formal, out of class essays. Once that threshold is met, I will then consider your homework, TLC work, final exam, and any other extra credit you may have done throughout the term in calculating your grade. Thus, you will pass this class on the basis of your writing.
Textbook Information / Link to ZTC Textbook
REQUIRED TEXTS AND MATERIALS
For this class, I will be providing you with several free online materials and textbooks. You do NOT need to buy anything!
You will also need:
Reliable internet access, including access to Canvas. You must check your email and the announcements regularly (preferably once a day).
Access to Microsoft Word – I cannot accept any other format for your submissions! Please go to the student software store to get free access to MS Office software. Please contact Tech Support if you need help downloading the software. Google docs and Pages don't work with Canvas, so having the software ahead of time will help you.
Knowledge of how to save your documents as .doc, .docx, or .pdf, .ppt, etc.
Computer/printer/flash drive (or constant access to all of these things). You will be required to type all assignments for this class. There are campus computers and printers available with some limitations. Please see me for more information.
Notebook Paper - 8-1/2" x 11" lined Notebook Paper to take additional notes for class (at home).
Writing Implements (pens, pencils, highlighters, and even crayons are nice to have at home)
Sticky Notes (Sticky notes, sticky flags, post-it-notes, and other things to mark textbooks)
Ms Office: You may contact the college to obtain free MS Office software if you do not have it on your computer. I cannot accept Pages or GoogleDocs assignments, so be sure to save things in the proper format (.doc or .docx).
Adobe Reader: You should also install Adobe Reader to be able to access PDF files.
Camera and microphone: Typically, you will find these items on your smart phones and laptop computers. Sometimes people buy specific headsets, which is fine. Canvas itself comes with built-in access to Zoom, but you will need access to audio and camera access for ConferZoom office hours with me, tutoring, etc. If you want to work with me in person only, you don't need these items, but I do recommend them. They tend to be helpful.
Other Relevant Course Information
REGISTRATION INFORMATION
ONLINE ONLY: You may be dropped from the class if you do not log into this course in Canvas on June 5, 2023 (Pacific Time) on the first day of the semester. Please note: You are responsible, though, for dropping the class by the official college deadlines if you choose not to complete the course.
WAITLISTS: If this course is full and has gone to a wait list, please do not email me before the course begins to try to add. The best way to add the course is to be on the waitlist, as the college will automatically add you if a spot opens up. They will notify you via email so that you can pay your fees and remain enrolled in the course. In the event that there is room for additional students (other than those on the waitlist) to add the class, I will know by Wednesday, of the first week of class, so please email me before noon on that day, but not before, so that I can give you an add code. If you add the class, your name will be sent directly to Computer Support Services via computer by Admissions and Records, and it may take one business day before your account is created in Canvas, though I will do my best to expedite that process.
---
Additional Resources
Canvas
This course can be accessed on the first day of class via Canvas at https://coc.instructure.com. Log into Canvas using your CanyonsID single sign-on:
CanyonsID Username is your COC student email address (Ex: username@my.canyons.edu)
CanyonsID Password is your COC student email password
Please visit the Get to Know Your Online Classroom page for help logging into Canvas and for tips on using Canvas and Zoom. Canvas Chat Support is also available 24/7 for any Canvas related issues.
Online Education
Check out the Online Education website for more information on a variety of topics that can help you be a successful online student such as: exam proctoring, learning styles, computer skills, and tips for student success. If this is your first online course, feel free to take our online learning readiness assessment to assess your skills.
The Learning Center (TLC)
The TLC provides FREE online tutoring resources to COC students!
Academic Accommodation Center (AAC)
College of the Canyons AAC provides educational services and access for eligible students with documented disabilities who intend to pursue coursework at COC. A variety of programs and services are available which afford eligible students with disabilities the opportunity to participate fully in all aspects of the college programs and activities through appropriate and reasonable accommodations. For more information on their services visit the Academic Accomodation Center website.
Online Counseling
The Counseling Department offers appointments online. You can schedule an appointment by visiting the Online Counseling website. Counselors can help you map out a plan to reach your educational goals as well as advise you on course selection and registration.
Management of Stress and Mental Health
College of the Canyons cares about your emotional and physical health. Learn more about the broad range of confidential student services, including free counseling and mental health services available during this time by visiting the Student Health & Wellness Center website or by calling them at: 661-362-3259.
The National Suicide Lifeline number is 1-800-273- 8255 (TALK). Please call it if you or someone you know is having thoughts of suicide or is in severe distress - it could save someone's life.
You can also use the Crisis Text Line: Just text "Courage" to 741741. It's free, available 24/7, and confidential.
Veterans Resource Center
The College of the Canyons Veterans Resource Center is a department within the Student Services Division at the college, created to help veterans and veteran dependents with applying to College of the Canyons, enrolling in classes, and requesting VA Education or Vocational Benefits. For more information please visit the Veterans Resource Center website, email veterans@canyons.edu or phone (661) 362-3469.
Library
The Library provides live online and in-person research help, access to a full range of e-resources and physical materials that support the curriculum, individual and group study areas, and much more!
Last updated: 02/27/2023 Sub#: 1389