ENGL-103 - Critical Reading, Writing, & Thinking - Tricia George, Ph.D.
| | |
| --- | --- |
| Course: | Critical Reading, Writing, & Thinking |
| Professor: | Tricia George, Ph.D. |
| Email: | tricia.george@canyons.edu |
| Format: | |
| Course Length: | |
Introduction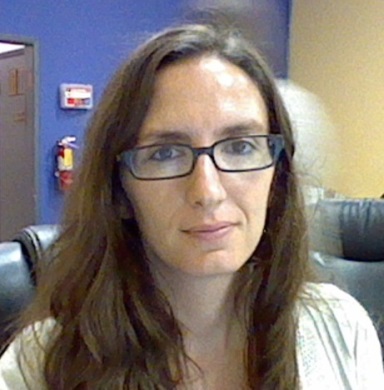 In this class, we will be examining a variety of ways to approach Critical Thinking, Reading, and Writing. This class is a bit strange, and really for most students it only really all makes sense in Unit 4 when everything we studied comes together for you (hopefully). That means that early in the semester you may have to trust me that there is a reason for studying what might seem like random or disjointed topics. As a preview, however, the theme that we will continue to research throughout the semester and which will continually ground our inquiry is how and why we interpret legendary figures and events the way we do, often robbing them of their original identities and instead giving them one more suited to our own cultural needs. We will begin with vampires, as odd as that may sound, as well as some other mythical figures and then we we will move to historical figures like Al Capone, Cleopatra and Joan of Arc, considering how they are portrayed in our movies, commercials, memes, and social media more broadly and what the significance of this in our understanding of the world.
Course Description
The official catalog description for the class is: "Examines the principles of critical thinking as applied to writing and reading arguments on complex issues. Focuses on close textual analysis,argumentative writing, and logical reasoning. Essay topics may include pop culture, politics, social issues, or moral/ethical issues."
In our class, in the first unit will address Critical Reading and Thinking as we work our way through effective and ethical uses of logic and persuasion as well as fear-based thinking and fallacies. The next two units of the class will explore different approaches to research, including quantitative, qualitative, historical, and academic research, and you will learn to employ the different research methods via our assignments. For units 2 and 3, you will be responsible for one historical figure as you explore who this person really was as opposed to our current caricature. After those initial three units, we will synthesize everything you have learned in order to pursue some very complex and abstract topics related to the nature of knowledge in our culture and world today, particularly in relation to Jean Baudrillard's Simulacra and Simulation.
What to Expect in this Course
English 103 has a good amount of regular reading and writing assignments . Thus, you will have weekly reading quizzes to ensure that you stay on top of the reading for the class. As this class will be on-line, I will then help you to make sense of what you are reading & why with what I called weekly "Meditations", which are announcements in which I address things like our schedule for the week, a preview of upcoming assignments and topics, and other relevant (at least to me) information to help you make sense of the material we are learning, such as videos or contemporary examples. When you need to write for this class - in Discussion Board posts, research papers, reflections or the one Wiki Project - the goal is for you to process all that you are reading in the assigned readings, your peers' comments, your team research, and my Meditations in a thoughtful manner. That said, I try to create a warm atmosphere in the class by encouraging students to develop your own lines of inquiry in your work as well as to consider how and why these topics are relevant.
Types of Assessments
Unit 1: Rhetoric & Logic will culminate with a short paper where you analyze the rhetoric and logic of a given text.
Unit 2: Qualitative & Quantitative Research will culminate with a group project based on your team's research into semiotics in pop culture (although you can opt to do this alone).
Unit 3 : Primary & Secondary Research will culminate with another group project based on your team's historical research (although you can opt to do this alone).
Unit 4: Critical Thinking will culminate in an individual research paper in which you synthesize all of the main themes from the class.
In addition to these major assessments, there will be regular minor assessments to help keep you on track with the course material, including quizzes in Canvas for almost all readings assigned in Units 1-3, weekly discussion boards, pre-writing assignments & reflections, and one Wiki Project.
Textbook Information / Link to ZTC Textbook
Required: Beresford, Matthew. From Demons to Dracula: The Creation of the Modern Vampire Myth, 2008. 978-1-8618-9403-8.
This text is out-of-print and therefore physical copies of it can be difficult to find, although they are out there. However, on Amazon you can buy a Kindle version of the text which you can read on any device: https://www.amazon.com/Demons-Dracula-Creation-Modern-Vampire-ebook-dp-B005A3RHCG/dp/B005A3RHCG/ref=mt_other?_encoding=UTF8&me=&qid=1593400787
The other texts for this class will be placed on Canvas for you as PDFs.
Other Relevant Course Information
You will be assigned to teams of roughly 3-4 students for research and discussions in Units 2 & 3 of this class. However, you are welcome to "quit" your team and write your own project if desired. You will just have to work with me to work out the logistics for this.
---
Additional Resources
Canvas
This course can be accessed on the first day of class via Canvas at https://coc.instructure.com. Log into Canvas using your CanyonsID single sign-on:
CanyonsID Username is your COC student email address (Ex: username@my.canyons.edu)
CanyonsID Password is your COC student email password
Please visit the Get to Know Your Online Classroom page for help logging into Canvas and for tips on using Canvas and Zoom. Canvas Chat Support is also available 24/7 for any Canvas related issues.
Online Education
Check out the Online Education website for more information on a variety of topics that can help you be a successful online student such as: exam proctoring, learning styles, computer skills, and tips for student success. If this is your first online course, feel free to take our online learning readiness assessment to assess your skills.
The Learning Center (TLC)
The TLC provides FREE online tutoring resources to COC students!
Academic Accommodation Center (AAC)
College of the Canyons AAC provides educational services and access for eligible students with documented disabilities who intend to pursue coursework at COC. A variety of programs and services are available which afford eligible students with disabilities the opportunity to participate fully in all aspects of the college programs and activities through appropriate and reasonable accommodations. For more information on their services visit the Academic Accomodation Center website.
Online Counseling
The Counseling Department offers appointments online. You can schedule an appointment by visiting the Online Counseling website. Counselors can help you map out a plan to reach your educational goals as well as advise you on course selection and registration.
Management of Stress and Mental Health
College of the Canyons cares about your emotional and physical health. Learn more about the broad range of confidential student services, including free counseling and mental health services available during this time by visiting the Student Health & Wellness Center website or by calling them at: 661-362-3259.
The National Suicide Lifeline number is 1-800-273- 8255 (TALK). Please call it if you or someone you know is having thoughts of suicide or is in severe distress - it could save someone's life.
You can also use the Crisis Text Line: Just text "Courage" to 741741. It's free, available 24/7, and confidential.
Veterans Resource Center
The College of the Canyons Veterans Resource Center is a department within the Student Services Division at the college, created to help veterans and veteran dependents with applying to College of the Canyons, enrolling in classes, and requesting VA Education or Vocational Benefits. For more information please visit the Veterans Resource Center website, email veterans@canyons.edu or phone (661) 362-3469.
Library
The Library provides live online and in-person research help, access to a full range of e-resources and physical materials that support the curriculum, individual and group study areas, and much more!
Last updated: 10/08/2021 Sub#: 846