ENGL-103 - Critical Reading, Writing, & Thinking - Christine Iskander
| | |
| --- | --- |
| Course: | Critical Reading, Writing, & Thinking |
| Professor: | Christine Iskander |
| Email: | christine.iskander@canyons.edu |
| Format: | |
| Course Length: | Applies to All Course Lengths |
Introduction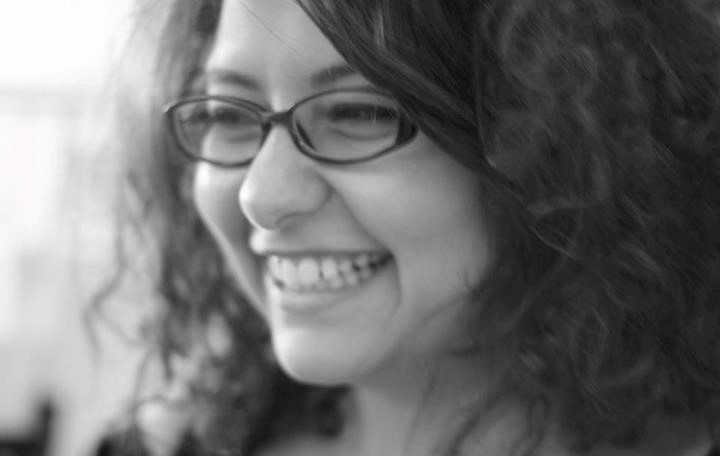 Hello! My name is Christine Iskander, and I will be your instructor for English 103 online— welcome! I'm looking forward to reading and thinking about your writing this semester! This letter serves as our orientation since we are not formally meeting on campus. Below, I will give you a basic overview of the course and how it will function. Make sure to note the required text (which you should purchase immediately) and other various resources available to you to help you succeed in English 103.
The goal of this course is to help students become better writers, ones who show a diligence to detail, who demonstrate critical thinking and writers who review and revise their own work consistently. This English course, then, will expect much from the students who are enrolled in it. During this term you might find yourself feeling over-worked or perhaps even a bit
"stressed." Interestingly enough, however, these are positive signs, for they are strong indicators of seriousness and commitment, and you will need both of these virtues to be successful in this class and in college as a whole. Please be assured in that I am committed to everyone's success. It is my job to help you if you're struggling; this is why I am here.
This course and its reading materials assume a mature academic audience. Essays and fiction often have their fingers on the pulse of difficult issues and controversies, expect to have aspects of your belief system and values challenged. Respect for the instructor and peers in the heat of intellectual debate is expected at all times.
Course Description
This 100% online 103 course focuses on close textual analysis, argumentative/persuasive writing, and critical thinking skills. We will be analyzing issues affecting both American and global societies by reading essays and formulating critical responses. This course meets CSU/UC transfer requirements. A "C" or better in English 101 is a prerequisite. Class time will be used for learning new material; discussion, analysis, and evaluation of assigned readings; and for writing activities concerning various rhetorical concepts and strategies.
What to Expect in this Course
At the end of the course, students will be able to:
Evaluate the strength of written and visual arguments on a range of different issues and controversies.
Compose logical, well-reasoned arguments on selected topics such as popular culture, politics, social issues, and moral and ethical
Textbook Information / Link to ZTC Textbook
Title Required Textbook:
Current Issues and Enduring Questions: A Guide to Critical Thinking and Argument, with Readings. By Sylvan Barnet, Hugo Bedau, and John O'Hare. 11 th Edition. ISBN-13: 978-1319035471
There will also be several OER sources that will be posted onto the Canvas Shell
Other Relevant Course Information
This course requires much self-discipline
Although I am providing you with instruction and feedback every week, you will shoulder much more responsibility for reading and completing assignments in a timely manner than a student in a normal class. One of the reasons we have multiple weekly due dates is so that you cannot fall too far behind, but you need to plan ahead and use your time wisely in this course. People who fall behind, even by one week, have a much higher withdrawal and failure rate than those who miss a similar amount of time in a face-to- face class. Thus, it is crucial that you stay current with weekly assignments. If you fall behind, contact me immediately. Again, this class requires a substantial time commitment. We will work at a reasonable pace and build toward our major papers, but I want to warn you now— this is a composition and critical thinking course—that means A LOT of reading and writing, every week, for 16 weeks.
This course requires self-reliance
I am happy to answer your questions, but before you send me a question, check that the answer is not already available to you either in the class notes/instructions, your textbook, or on the Canvas course site in the Ask Course Questions Here discussion board. Also, take advantage of the information and resources provided by the college: the COC Writing Center (TLC), the COC Distance Learning services, and the Canvas Resources services, all of which are linked above and on the course homepage. Part of being a professional college student is taking responsibility for your own learning and discovering how to find the resources needed to succeed. You have a lot of available support, but you must seek it.
This course requires much patience.
One thing you will have to be patient with is me. Your best chances for getting a quick response from me are during my availability hours listed in the syllabus. Generally, I will try to respond within 24 hours to emails sent Monday-Friday. The grading window for your smaller assignments (Journals, Discussion Board Assignments, and Prewriting Assignments) is 3-5 days after the due date. For major papers, expect your grade within 10-12 days after the due date.
This course requires weekly computer and internet use
You should have regular and consistent access to a computer with word processing software, email, and a high-speed Internet connection. If you do not have this access at home (or if you have temporary technical difficulties at home – it happens to all of us!) you should identify an alternate location or
multiple locations (a friend's house or a coffee shop with wifi, for example) where you will have reliable computer and internet access. College of the Canyons' computer labs, including the TLC and library, are excellent resources for you if you need computer/internet access.
This course requires you to learn and use basic technology skills
While you do not need to be a computer "expert" to take this course, you should have a certain level of comfort and competence with computers. To succeed in this class, you should be able to: Navigate the internet, send and receive email attachments, upload work to Canvas, cut and paste text from documents, compose and format documents in a word processing program, and save documents as PDF files. You should also be able to back up all of your course work as you prepare it. For example, you should save your work to your hard drive, and consider purchasing a thumb drive, which will give you more flexibility and a back-up to your hard drive should your computer be infected by a virus or suffer hardware failure. Googledocs or dropbox are other great options for backing up/saving your work. If you are not able to do these things independently, this online class is not the best format for you. Some of the initial challenge of this course involves learning the technology. It takes some getting accustomed to it all, but don't worry—after the first couple of weeks, it will all seem very natural to you.
---
Additional Resources
Canvas
This course can be accessed on the first day of class via Canvas at https://coc.instructure.com. Log into Canvas using your CanyonsID single sign-on:
CanyonsID Username is your COC student email address (Ex: username@my.canyons.edu)
CanyonsID Password is your COC student email password
Please visit the Get to Know Your Online Classroom page for help logging into Canvas and for tips on using Canvas and Zoom. Canvas Chat Support is also available 24/7 for any Canvas related issues.
Online Education
Check out the Online Education website for more information on a variety of topics that can help you be a successful online student such as: exam proctoring, learning styles, computer skills, and tips for student success. If this is your first online course, feel free to take our online learning readiness assessment to assess your skills.
The Learning Center (TLC)
The TLC provides FREE online tutoring resources to COC students!
Academic Accommodation Center (AAC)
College of the Canyons AAC provides educational services and access for eligible students with documented disabilities who intend to pursue coursework at COC. A variety of programs and services are available which afford eligible students with disabilities the opportunity to participate fully in all aspects of the college programs and activities through appropriate and reasonable accommodations. For more information on their services visit the Academic Accomodation Center website.
Online Counseling
The Counseling Department offers appointments online. You can schedule an appointment by visiting the Online Counseling website. Counselors can help you map out a plan to reach your educational goals as well as advise you on course selection and registration.
Management of Stress and Mental Health
College of the Canyons cares about your emotional and physical health. Learn more about the broad range of confidential student services, including free counseling and mental health services available during this time by visiting the Student Health & Wellness Center website or by calling them at: 661-362-3259.
The National Suicide Lifeline number is 1-800-273- 8255 (TALK). Please call it if you or someone you know is having thoughts of suicide or is in severe distress - it could save someone's life.
You can also use the Crisis Text Line: Just text "Courage" to 741741. It's free, available 24/7, and confidential.
Veterans Resource Center
The College of the Canyons Veterans Resource Center is a department within the Student Services Division at the college, created to help veterans and veteran dependents with applying to College of the Canyons, enrolling in classes, and requesting VA Education or Vocational Benefits. For more information please visit the Veterans Resource Center website, email veterans@canyons.edu or phone (661) 362-3469.
Library
The Library provides live online and in-person research help, access to a full range of e-resources and physical materials that support the curriculum, individual and group study areas, and much more!
Last updated: 10/07/2021 Sub#: 761