ENGL 103 - Critical Reading/Writing/Thinking - Kim Haglund
Introduction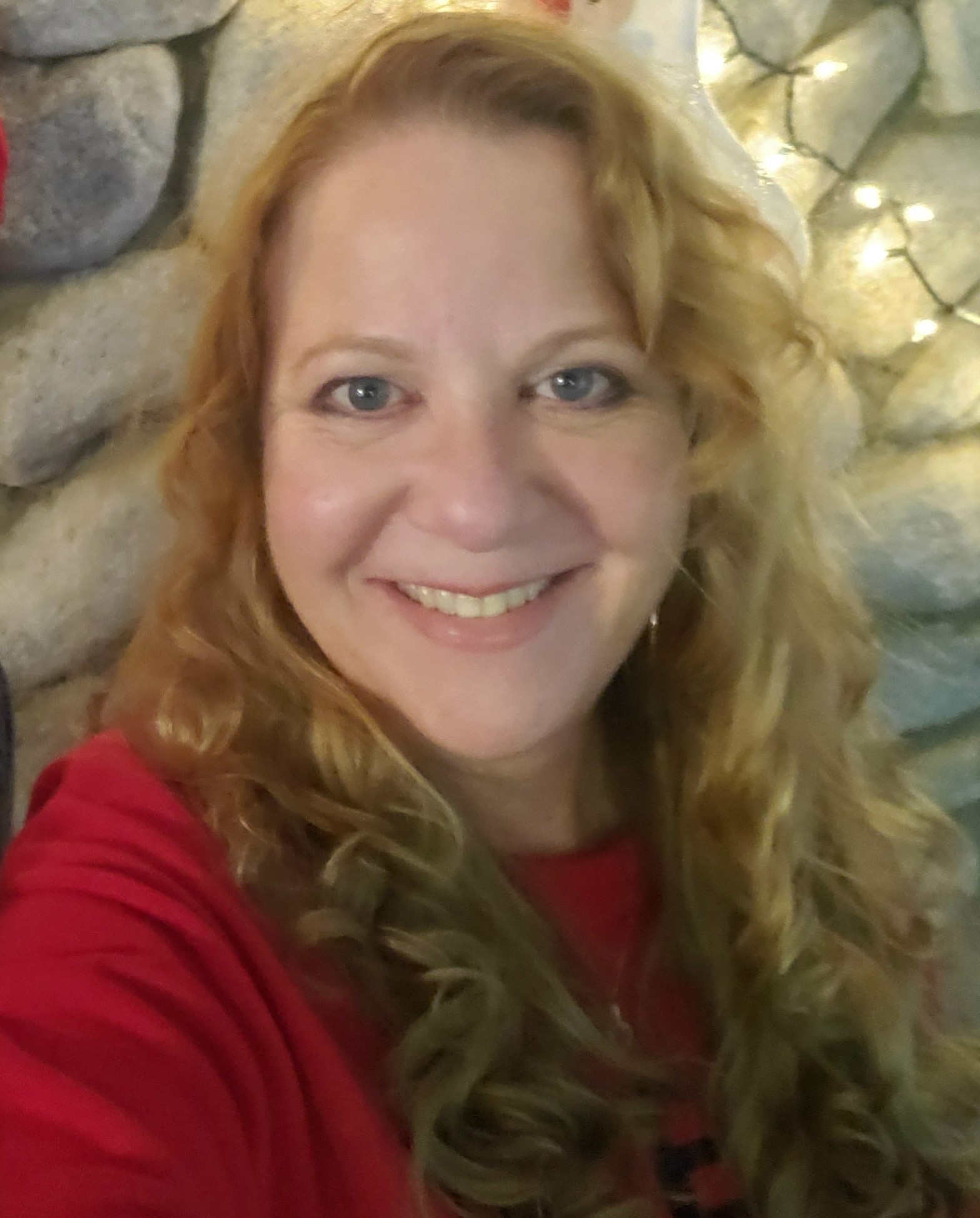 Welcome to English 103! I am Kim Haglund, and I will be your instructor for this course. I am looking forward to working with all of you. This class will be conducted 100% online with meetings via Zoom on Mondays and Wednesdays. Please make sure you have and are using your MyCanyons email address for this course.
Please read the entire welcome letter on the pages below before proceeding with the course. These pages will provide you with important information about required materials and required technology, the attendance policy, and an overview of the course. Understanding more about how this particular online course is designed and of its requirements will help you get off to a strong start.
Course Description
English 103 is a 3-unit course which examines the principles of critical thinking as applied to writing and reading arguments on complex issues. This class focuses on close textual analysis, argumentative/persuasive writing, and logical reasoning. We will be examining difficult topics, exploring varying viewpoints and ideas, and reading and writing about them. This is a hybrid course , so assignments and work will be required online via Canvas. For an overview on hybrid courses, please check the Online Learning website.
Student Learning Outcomes:
1. Evaluate the strength of written, visual, and multimedia arguments on a range of different issues and controversies.
2. Compose logical, well-reasoned arguments on selected topics such as popular culture, politics, social issues, and moral and ethical ideas
What to Expect in this Course
Specific Objectives:
1. Identify the issue of an argument
2. Recognize the conclusion/claim of an argument
3. Delineate the different types of evidence and evaluate their strengths and weaknesses
4. . Explain the importance of assumptions, ambiguous language, and hidden premises in arguments in general and recognize them in specific situations
5. List the most common logical fallacies (errors of thinking) and analyze them in specific arguments, including one's own writing
6. Differentiate different types of appeals, such as pathos, ethos, and logos
7. Evaluate the soundness of assumptions in specific pieces of writing
8. Select reliable sources for the evidence in an argument
9. Evaluate the strengths and weaknesses of a written argument, and a visual or multimedia argument (such as an ad, an image, or a film).
10. Analyze one's own thinking for various forms of bias, such as the mine-is-better perspective or similar types of ethnocentric/egocentric thinking
11. Support an opinion with adequate, valid and well organized reasoning and evidence.
12. Demonstrate good writing skills, including control of sentence structure, minimal subject-verb and noun-pronoun agreement errors, consistent point of view, proper punctuation, correct spelling, and correct MLA documentation style for material from external
Types of Assessments
Assessments will come in a variety of forms including (but not limited to) essays, discussion boards, projects, quizzes, and videos.
Textbook Information
Signs of Life in the USA ;(or you can purchase a digital version if you prefer) S. Maasik and J. Solomon Bedford St. Martins 9th Edition 2018 978131905666
Instructor will provide additional readings. Students will purchase the text noted above.
Other Relevant Course Information
Basic Skills Required
You will need to have ready access to current word document software (MS Word is preferred), and you will need an up-to-date version of an internet browser. They have strong time management skills
1. They enjoy active, cooperative learning experiences
2. They have reliable access to the Internet
3. They have basic computer skills
For more information on becoming a successful online student, visit the Online Education website: https://www.canyons.edu/academics/onlineeducation
Important Registration Information:
You may be dropped from the class if you do not log into this course in Canvas by 11:59p.m. (Pacific Time) on the first day of class. Please note: You are responsible, though, for dropping the class by the official college deadlines if you choose not to complete the course.
Waitlists:
If this course is full and has gone to a wait list, please do not email me before the course begins to try to add. The best way to add the course is to be on the waitlist, as the college will automatically add you if a spot opens up. They will notify you via email so that you can pay your fees and remain enrolled in the course. In the event that there is room for additional students (other than those on the waitlist) to add the class, I will know by Wednesday, of the first week of class, so please contact me via email before noon on that day, or speak to me after class, but not before, so that I can give you an add code. If you add the class, your name will be sent directly to Computer Support Services via computer by Admissions and Records, and it may take one business day before your account is created in Canvas, though I will do my best to expedite that process.
Finally, I want to welcome you once again to English 103, and I look forward to meeting all of you.
Prerequisite
Successful completion of English 101 or English 101 Honors. English 103 meets UC and CSU transfer requirements. Also, if you have been placed into this course pending a decision on a prerequisite challenge petition, please be aware that if your petition is denied, the Admissions and Records office will drop you from the course. Even if you continue to attend the class, you cannot receive credit for the course if your prerequisite challenge petition has been denied.
---
Additional Resources
Canvas
This course can be accessed on the first day of class via Canvas at https://coc.instructure.com. Log into Canvas using your CanyonsID single sign-on:
CanyonsID Username is your COC student email address (Ex: username@my.canyons.edu)
CanyonsID Password is your COC student email password
Please visit the Get to Know Your Online Classroom page for help logging into Canvas and for tips on using Canvas and Zoom. Canvas Chat Support is also available 24/7 for any Canvas related issues.
Online Education
Check out the Online Education website for more information on a variety of topics that can help you be a successful online student such as: exam proctoring, learning styles, computer skills, and tips for student success. If this is your first online course, feel free to take our online learning readiness assessment to assess your skills.
The Learning Center (TLC)
The TLC provides FREE online tutoring resources to COC students!
Academic Accommodation Center (AAC)
College of the Canyons AAC provides educational services and access for eligible students with documented disabilities who intend to pursue coursework at COC. A variety of programs and services are available which afford eligible students with disabilities the opportunity to participate fully in all aspects of the college programs and activities through appropriate and reasonable accommodations. For more information on their services visit the Academic Accomodation Center website.
Online Counseling
The Counseling Department offers appointments online. You can schedule an appointment by visiting the Online Counseling website. Counselors can help you map out a plan to reach your educational goals as well as advise you on course selection and registration.
Management of Stress and Mental Health
Often the pressure on our students is very strong, involving academic commitments, relationships, outside jobs and family pressure to name a few. The staff and faculty of College of the Canyons are here to see you succeed academically and care about your emotional and physical health. You can learn more about the broad range of confidential student services, including counseling and mental health services available on campus by visiting the Student Health & Wellness Center in the Student Services Building (across from the bookstore). The phone number is 661-362-3259 that you can call 24/7. You can also e mail for an appointment at StudentHealthCenter@canyons.edu. At the Canyon Country Campus the Health Center will be in the new Student Services Building.
Also, the National Suicide & Crisis Lifeline number is now 988. All students at COC are encouraged to enter that phone number in their cells. You can call it when you, or someone you know, is having thoughts of suicide or is in severe distress.
You can also now use the Crisis Text Line: Just text "Courage" to 741741. Someone will get back to you immediately. Its free, 24/7, and confidential.
Veterans Resource Center
The College of the Canyons Veterans Resource Center is a department within the Student Services Division at the college, created to help veterans and veteran dependents with applying to College of the Canyons, enrolling in classes, and requesting VA Education or Vocational Benefits. For more information please visit the Veterans Resource Center website, email veterans@canyons.edu or phone (661) 362-3469.
Library
The Library provides live online and in-person research help, access to a full range of e-resources and physical materials that support the curriculum, individual and group study areas, and much more!
Last updated: 10/05/2021 Sub#: 728