HLHSCI-140 - Introduction to Public Health - Teresa Sullivan, EdD, RN
| | |
| --- | --- |
| Course: | Introduction to Public Health |
| Professor: | Teresa Sullivan, EdD, RN |
| Email: | Teri.Sullivan@canyons.edu |
| Format: | |
| Course Length: | |
Introduction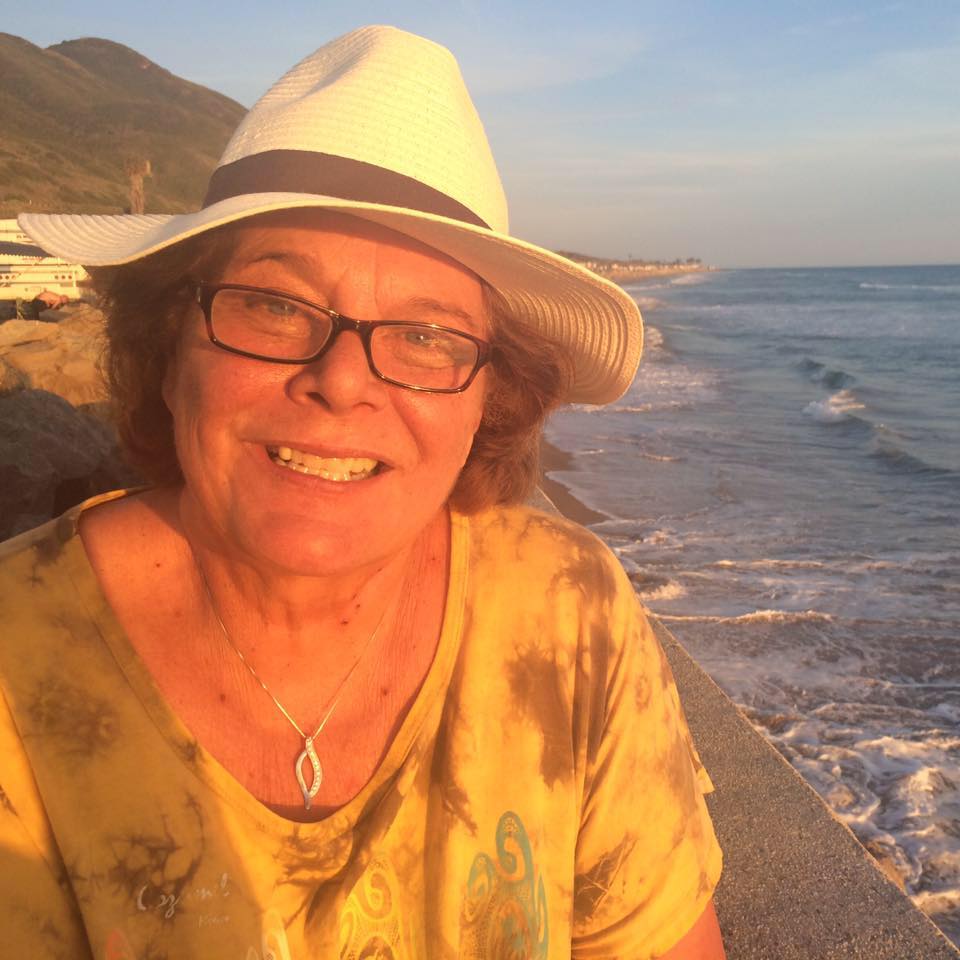 Hello my name is Dr. Teri Sullivan...we will be having an interesting time in this course with all that is going on! Information changes all the time so we will do our best in providing information. Your text does not have all the new information about COVID but it does allow you to learn about the fundamentals of Public Health. Let's share our information and have fun! Looking forward to working with all of you.
Course Description
This course is designed to give students a foundation in the core functions of the population-based public health (assessment, policy development and assurance). In addition, this course will examine the 10 essential services of public health within these core functions. Defining effective public health practice and providing knowledge about the technical, social, and political parameters related to public health research and practice are goals for this class. Students will gain an understanding of public health as a broad area of work that applies the benefits of current biomedical, environmental, social, and behavioral knowledge in ways that maximize the health status of all populations.
What to Expect in this Course
Initial instructions for beginning of class
This is an online only class and you will not be able to open the course in canvas until the first day of class. However, I have been known to open up the course in canvas one week prior. You must do your initial post the first day of class by 11pm.
It is Very Important that you please see instructions below to know what to do the first day of class…
How to Negotiate the First Day of Class
I strongly recommend that you practice logging onto canvas the week prior to the start of class, to make sure all problems are addressed before the first day. This is especially important if you have never taken an online class before. For help, you can use the link listed below or contact the canvas Help Desk in the Tutoring, Learning & Computing Center (TLC) at 661-362-3351, extension 3344 for assistance. Follow the instructions. The first day of class you need to post and that is how you will be enrolled in the class.
Types of Assessments
Course Requirements
1 papers (40 points each)
5 quizzes (10 points each)
6 Discussion Boards (10 points for initial and 10 points for 2 responses)
1 midterm (25 points)
1 final (50 points)
Textbook Information
Textbook: Schneider, M.J. (2016). Fifth Edition. Introduction to Public Health. Sudbury: Jones and Bartlett
check with book store for best price
You will be expected to read additional journals and articles. Every Monday, at 0800, you will have your assignments. PLEASE be sure you check every Monday and pay close to attention to your emails and announcements.
Other Relevant Course Information
There are many advantages to taking an online course for students with demanding schedules, but it is imperative that you understand before the class begins what will be required of you in order to do well in this class. Please note the following:
The amount of time you should expect to dedicate to this class/week will vary according to your individual abilities (such as reading comprehension skills and comfort with technology) but on average, you should expect to invest about 15 hours per week to successfully complete this course. This time will be distributed across reading assignments, online activities, taking part in discussion postings, submitting homework, and taking quizzes and tests.
This is a very intensive course. Only take this course if you are willing to put in the time needed to complete it successfully.
This course will be conducted 100% online. There will be no face-to-face component required or offered.
In order to pass this course, you will need to complete all assignments (including exams) thoroughly and accurately and submit them to me before their deadline.
Successfully completing an online course requires a student to develop and use strong self-organizational skills in order to stay on top of assignments and to avoid falling behind. If you find it easy to self-motivate and can plan and stick to a study schedule, then you will do well in an online course. If self-motivation is not one of your strengths, you need to develop those skills now! Please take the following recommendations to heart:
Keep a calendar of all homework, discussion, and exam deadlines. This can be written or you can use an online calendar, complete with emailed reminders.
---
Additional Resources
Canvas
This course can be accessed on the first day of class via Canvas at https://coc.instructure.com. Log into Canvas using your CanyonsID single sign-on:
CanyonsID Username is your COC student email address (Ex: username@my.canyons.edu)
CanyonsID Password is your COC student email password
Please visit the Get to Know Your Online Classroom page for help logging into Canvas and for tips on using Canvas and Zoom. Canvas Chat Support is also available 24/7 for any Canvas related issues.
Online Education
Check out the Online Education website for more information on a variety of topics that can help you be a successful online student such as: exam proctoring, learning styles, computer skills, and tips for student success. If this is your first online course, feel free to take our online learning readiness assessment to assess your skills.
The Learning Center (TLC)
The TLC provides FREE online tutoring resources to COC students!
Academic Accommodation Center (AAC)
College of the Canyons AAC provides educational services and access for eligible students with documented disabilities who intend to pursue coursework at COC. A variety of programs and services are available which afford eligible students with disabilities the opportunity to participate fully in all aspects of the college programs and activities through appropriate and reasonable accommodations. For more information on their services visit the Academic Accomodation Center website.
Online Counseling
The Counseling Department offers appointments online. You can schedule an appointment by visiting the Online Counseling website. Counselors can help you map out a plan to reach your educational goals as well as advise you on course selection and registration.
Management of Stress and Mental Health
Often the pressure on our students is very strong, involving academic commitments, relationships, outside jobs and family pressure to name a few. The staff and faculty of College of the Canyons are here to see you succeed academically and care about your emotional and physical health. You can learn more about the broad range of confidential student services, including counseling and mental health services available on campus by visiting the Student Health & Wellness Center in the Student Services Building (across from the bookstore). The phone number is 661-362-3259 that you can call 24/7. You can also e mail for an appointment at StudentHealthCenter@canyons.edu. At the Canyon Country Campus the Health Center will be in the new Student Services Building.
Also, the National Suicide & Crisis Lifeline number is now 988. All students at COC are encouraged to enter that phone number in their cells. You can call it when you, or someone you know, is having thoughts of suicide or is in severe distress.
You can also now use the Crisis Text Line: Just text "Courage" to 741741. Someone will get back to you immediately. Its free, 24/7, and confidential.
Veterans Resource Center
The College of the Canyons Veterans Resource Center is a department within the Student Services Division at the college, created to help veterans and veteran dependents with applying to College of the Canyons, enrolling in classes, and requesting VA Education or Vocational Benefits. For more information please visit the Veterans Resource Center website, email veterans@canyons.edu or phone (661) 362-3469.
Library
The Library provides live online and in-person research help, access to a full range of e-resources and physical materials that support the curriculum, individual and group study areas, and much more!
Last updated: 05/29/2022 Sub#: 598