MATH-140-57980 - Introductory Statistics - Elizabeth Flynn
Introduction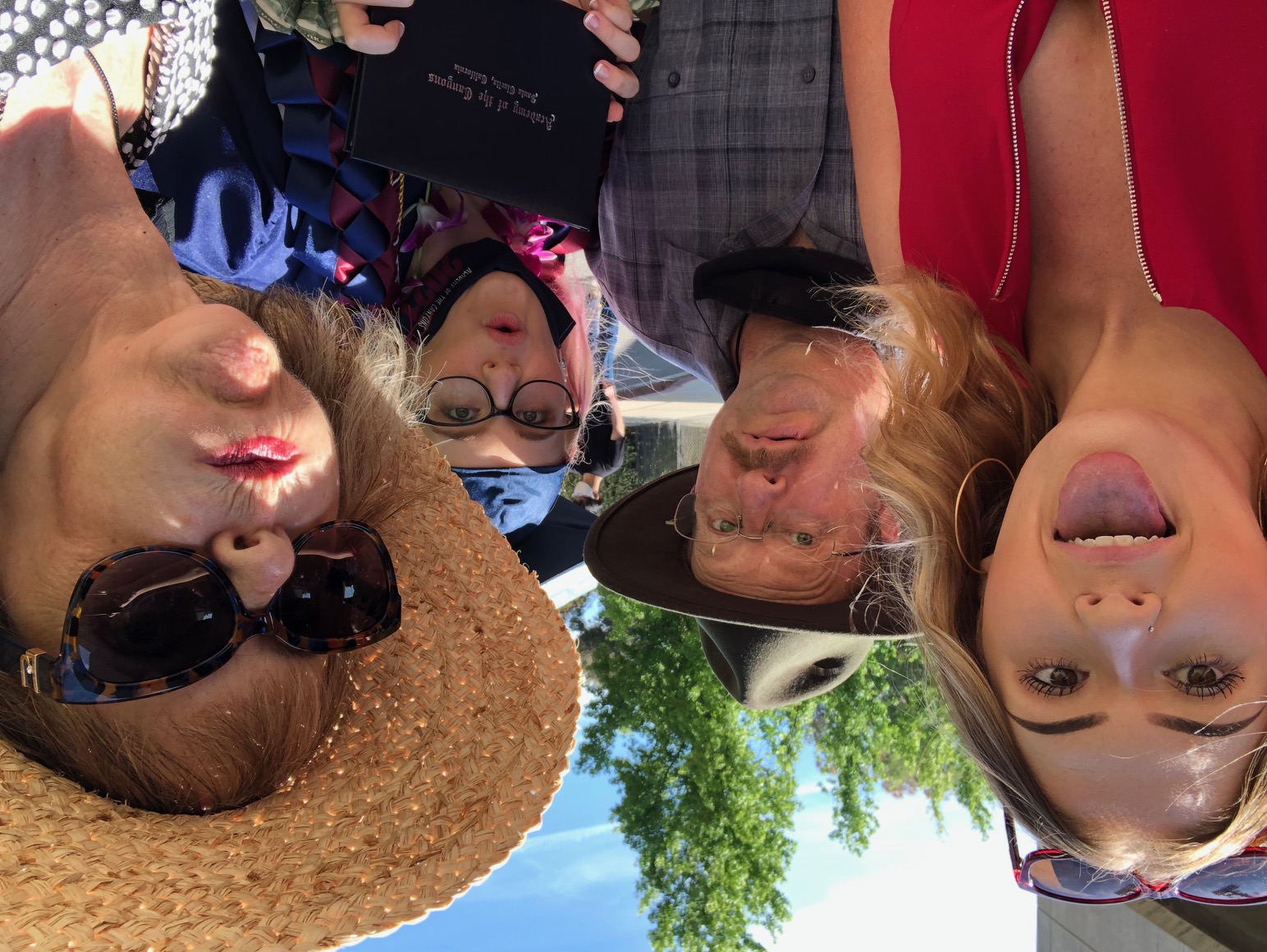 Hello everyone,
I'm Elizabeth Flynn and I will be teaching your Math 140 class this semester. I truly look forward to learning along side you!
Course Description
Fall 2021 Short-Term Class (10/18/2021 - 12/11/2021); Section # 57980
Day/Time: HYBRID (online & in-person combination) with in-person class meetings at Valencia Campus on Mondays and Wednesdays from 5pm to 7:25 pm in MENH-334.
* Note: This course overview is subject to change at the discretion of the instructor.
Course Description
This course examines statistical methods including empirical and theoretical frequency distributions, sampling, estimation, hypothesis testing, correlation, regression, probability, counting techniques and computer-based statistical software.
Course Prerequisite
Math 070 or Math 075 or appropriate math placement as determined by the COC placement process.
Student Learning Outcome
Upon completion of this course, students will be able to apply basic statistical procedures, including the collection, analysis, and reporting of data designed to test a research hypothesis, as well as to demonstrate the appropriate use of computer-based statistical software.
Time Commitment & Structure of this SHORT-TERM HYBRID Course
This is a 4-unit short-term hybrid course. The workload will be significant; and a significant proportion of your learning will be independent. You will have various course requirements (see below), some of which will be completed on your own. Please be sure that you have sufficient time in your schedule to dedicate to be successful in this course. I truly want you to be successful in this course; in order for that to happen, you must be an intrinsically-motivated learner. With that said, of course I will be available to help you as much as possible. Bottom line: Please make sure that this course structure fits with your learning style.
As a general guideline, it will be necessary for you to set aside (in addition to our in-person class meetings) up to a few hours each day to read curriculum, complete & submit assignments, complete video notes, complete online discussions, watch TED talk discussion videos and/or read discussion articles, take online quizzes, review our in-class activities, work on projects (possibly with other students), study for exams, etc., and seek help through your instructor, the TLC (virtual via Zoom), and/or study groups.
On Day #1, Be Sure to Arrive to Class On-Time!
If you are not in attendance the first day of class (October 18) by 5:00 pm, you will be dropped from the course as a "No Show." A wait-listed student will then be added in your place.
What (supplies & resources) you will need:
Computer/internet access
Scientific Calculator (optional)
Lined paper, 3-ring binder, pencils, eraser (optional)
StatCrunch (required; see below)
Canvas course access (see below)
Calculator
A scientific calculator is optional for this class. The scientific calculator that I recommend is the TI-30X IIS ($10 to $15). Again, this is optional.
Stat Crunch
We will be using a web-based statistics software program called "StatCrunch." StatCrunch can be used on both MAC and PC. You will need to purchase StatCrunch. The program costs about $15. To register for StatCrunch, go to www.statcrunch.com. Click on the "Subscribe/Get Access" button on the right side of the screen. Click on "Purchase 6 month access" under the students section. Click on "I Accept" on the privacy screen. If you already have a Pearson account, you can enter the account number and password. If you do not have a Pearson account, click "no" and use any email address as your account number and pick a password. Write down the password as you will need it each time to use StatCrunch. Click the "next" button. Fill out the billing information and purchase "StatCrunch". I recommend you write down your order and transaction numbers so that you can refer to it if problems arise.
Computer Access/Canvas
Access to Canvas: https://coc.instructure.com
USERNAME: Your MyCanyons username (for example, jdsmith)
PASSWORD: students
Please remember to change your password.
Textbook
Our textbook is embedded into our Canvas shell so there will be no textbook that you are required to purchase for this course.
Homework/Class Work
Homework will be assigned in various formats through Canvas. No make-up/late work will be accepted. This policy applies to all assignments, quizzes, etc.. So it is essential for your success to pay attention to due dates/times; and submit assignments on time. Again, I highly recommend you use the calendar function built into Canvas to help you track due dates.
Video Notes
Part of your homework is to watch (and complete notes on) video notes located on Canvas (but hosted through YouTube), followed by a video notes quiz. It is essential that you watch the videos/take video notes before AND take the video notes quiz before you attempt completion of any/all assignments, quizzes, etc. You will be hopelessly lost if you fail to watch the video note lectures, fail to print the notes, and fail to fill out/complete the video notes. In addition, if you do not complete the video notes (followed by a video notes quiz), your course grade will suffer.
Discussion Boards
This semester you will participate in about 15 discussion boards. You will be asked to respond to a series of questions based upon an article, TED talk, etc. These discussion board assignments include material related to statistics and/or are part of the Affective Domain of learning which addresses a student's emotions and feelings. You will be responding to the information given and then you will be responding to each other.
What does this mean? We ask our students to "think about thinking" in a manner they probably have not previously experienced in a math class. For example, having students honestly deal with their anxiety and fears, particularly regarding failure, promotes student learning success and also recognizes they are in a community of like-minded individuals. Increasing student awareness of the Affective Domain directly impacts their quality of learning, both inside and outside the classroom.
Project(s)
We will complete 1 - 2 small-group or individual project(s) this semester. Details on these project(s) will be provided later in the semester.
Quizzes
Quizzes will be given on a regular basis in Canvas. Quizzes will not be able to be made up for ANY reason.
Exams
There will be about 3 - 4 exams, as well as a comprehensive final exam. Some exams may require the use of StatCrunch. All exams will be administered during our in-person class meetings.
I recommend you carefully review your exams as soon as they are corrected/returned to you. If there is a discrepancy, please bring it to my attention immediately.
There are no make-up exams, and missed exams will be scored as a zero. However, your lowest exam will be replaced by your final exam score if your final exam score is higher than your lowest exam score. This replacement will apply to only one exam (your lowest exam score).
Final Exam
The final exam will be cumulative, and will cover the entire semester. Please begin reviewing for the final exam at least two weeks before the final exam to give yourself time to review your exams and complete the final review guides. Our final exam will be administered during our last in-person class of the semester.
If your final exam score is better than your lowest exam score, your final exam score will replace your lowest exam score as well as counting as the final exam. For students whose final exam score is lower than their lowest exam score, the final exam score will not replace the lowest exam score, but it will still count as the final exam score.
Academic Integrity
Based on your voluntary enrollment in this course, you agree to abide by the following code of conduct:
1. I will maintain only one user account and not let anyone else use my username and/or password; and not access or attempt to access any other user's account, or misrepresent or attempt to misrepresent my identity.
2. My answers to homework, quizzes, exams, projects, and other assignments will be my own work (except for assignments that explicitly permit collaboration). I will rely solely on my own work in connection with all assessments, problems, homework, exams, etc., unless collaboration is expressly permitted.
3. I will not make solutions to homework, quizzes, exams, projects, and other assignments available to anyone else (except to the extent an assignment explicitly permits sharing solutions). This includes both solutions written by me, as well as any solutions provided by the course staff or others.
4. I will not engage in any other activities that will dishonestly improve my results or dishonestly improve or hurt the results of others.
5. I will acknowledge any/all external sources used in my work, exams, etc.
This Academic Integrity is not intended to prohibit discussion of course material. While students must submit work that is their own, students should feel free to discuss lectures or other course material with others.
Any incident involving suspected academic dishonesty will be reported to the Dean of Students for further investigation.
Critical Thinking & Growth Mindset
One of the main goals of math 140 will be to develop critical thinking skills. Remember intelligence, critical thinking, and mathematical/statistical proficiency are not fixed quantities. Even if you don't think of yourself as a "math person," you are not stuck in this mindset. Our brains can and do grow and change. Any student can become a critical thinker. It just takes effort, persistence, and the belief that we can change. Therefore we will participate in "exploring" activities that will help us develop critical thinking skills and help us understand statistics at a much higher level.
Strategies for Success
Come to class! This is obvious, but it is probably the single most important strategy for successfully completing Math 140. When we meet in-person, we do examples, collect data, do various activities, etc. So please be sure to attend all in-person classes.
Get help when you need it! It sounds simple but can be hard to do, especially if you are feeling frustrated or confused. If at some point in the course, you feel like giving up or you begin to avoid doing the work because it is hard for you (or worse... you are tempted to cheat), ask for help as soon as possible. Go to (virtual) TLC where they have dedicated statistics tutors, email me, form a study group, etc. There are many options. Don't give up. Make sure you have a successful semester.
Ask questions! I have heard students say that they don't ask questions because they fear that they will look stupid. Nothing could be further from the truth. To me, it takes a lot of critical thinking to formulate a question. I also view asking for help as an act of intellectual courage. I appreciate it when students ask questions and respect those that do. So please ask questions!
Get help from classmates! Working with others has advantages. It can keep you motivated. In addition, talking with classmates can build deeper understanding and help ideas stick. But there is a difference between working with someone else and letting somebody else do your work for you. The former is collaboration; the latter is cheating… and cheating you of your education. When you work with others, what you eventually produce should be yours. Your work should reflect your understanding and be written in your own words. Always make sure that your collaboration with others is promoting your learning, not undermining it.
Study Tips
While working on computer assignments, have paper to work out the problems and/or to take some notes. Experiment with times ranging between 1 and 2 hours to chunk your study time. Try to work in a quiet environment. Stay current with all Video Notes. Check Canvas daily for due dates/times. Practice using StatCrunch regularly. And, do not procrastinate. This ONLINE class is going to go fast; don't be left behind. Set aside regular study time DAILY.
Together, let's have a great, successful semester!
Beth
What to Expect in this Course
Please completely and thoroughly read the "Course Description" above.
Types of Assessments
Please completely and thoroughly read the "Course Description" above.
Textbook Information / Link to ZTC Textbook
Please completely and thoroughly read the "Course Description" above.
Other Relevant Course Information
Please completely and thoroughly read the "Course Description" above.
---
Additional Resources
Canvas
This course can be accessed on the first day of class via Canvas at https://coc.instructure.com. Log into Canvas using your CanyonsID single sign-on:
CanyonsID Username is your COC student email address (Ex: username@my.canyons.edu)
CanyonsID Password is your COC student email password
Please visit the Get to Know Your Online Classroom page for help logging into Canvas and for tips on using Canvas and Zoom. Canvas Chat Support is also available 24/7 for any Canvas related issues.
Online Education
Check out the Online Education website for more information on a variety of topics that can help you be a successful online student such as: exam proctoring, learning styles, computer skills, and tips for student success. If this is your first online course, feel free to take our online learning readiness assessment to assess your skills.
The Learning Center (TLC)
The TLC provides FREE online tutoring resources to COC students!
Academic Accommodation Center (AAC)
College of the Canyons AAC provides educational services and access for eligible students with documented disabilities who intend to pursue coursework at COC. A variety of programs and services are available which afford eligible students with disabilities the opportunity to participate fully in all aspects of the college programs and activities through appropriate and reasonable accommodations. For more information on their services visit the Academic Accomodation Center website.
Online Counseling
The Counseling Department offers appointments online. You can schedule an appointment by visiting the Online Counseling website. Counselors can help you map out a plan to reach your educational goals as well as advise you on course selection and registration.
Management of Stress and Mental Health
College of the Canyons cares about your emotional and physical health. Learn more about the broad range of confidential student services, including free counseling and mental health services available during this time by visiting the Student Health & Wellness Center website or by calling them at: 661-362-3259.
The National Suicide Lifeline number is 1-800-273- 8255 (TALK). Please call it if you or someone you know is having thoughts of suicide or is in severe distress - it could save someone's life.
You can also use the Crisis Text Line: Just text "Courage" to 741741. It's free, available 24/7, and confidential.
Veterans Resource Center
The College of the Canyons Veterans Resource Center is a department within the Student Services Division at the college, created to help veterans and veteran dependents with applying to College of the Canyons, enrolling in classes, and requesting VA Education or Vocational Benefits. For more information please visit the Veterans Resource Center website, email veterans@canyons.edu or phone (661) 362-3469.
Library
The Library provides live online and in-person research help, access to a full range of e-resources and physical materials that support the curriculum, individual and group study areas, and much more!
Last updated: 08/31/2022 Sub#: 347