PSYCH-101 - Introduction to Psychology - Siane M. Holland
Introduction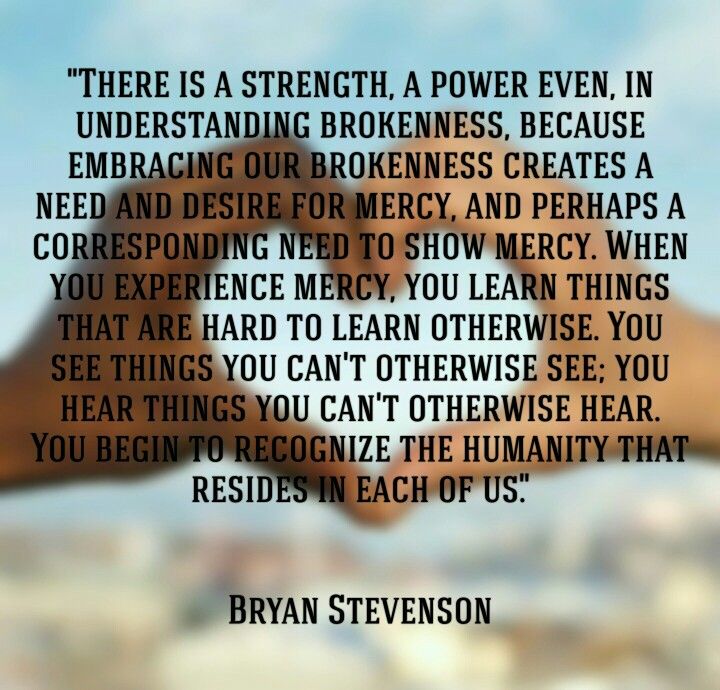 Welcome to the 100% online College of the Canyons, Psychology 101 course. My name is Siane M. Holland. I sincerely look forward to connecting with and working with each of you during our upcoming semester! I am a Bruin, a Wave, & a Cougar (careful, it's not what you think; you are Cougars too, LOL!). I am a spirited UCLA alumnus, a tried and true Pepperdine University alumnus, and a dedicated professor here at the College of the Canyons. In addition, I currently work with the UCLA Alumni Mentorship Program as well. Go Cougars! and Go Bruins!
Please read this entire letter to learn important details about our course requirements. If you have any questions that are not covered here within this letter, please contact me at siane.holland@canyons.edu.
Course Description
Introductory Psychology covers the scientific study of behavior through an exploration of major concepts, methods, and research findings. Topics include:
Biological, physiological, and cognitive processes
Learning and motivation
Life span development
Individual differences
Behavioral disorders and therapies
Social behavior
Applied psychology
Transfer credit: CSU; UC.
Student Learning Outcome:
Compare and contrast the major concepts, theoretical perspectives, empirical findings, and historical trends in psychology.
What to Expect in this Course
Bare (Yet Crucial) Course Necessities…
The online classroom and learning experience differs from the traditional lecture and learning experience. Online and hybrid courses require students to learn by reading course material and by submitting written responses on examinations, assignments, & activities. Since this is an online course, we will not meet face to face and you are required to master the material outside of the classroom setting. This requires approximately 20 hours per week of studying in order to complete the reading assignments and other work for this course. This class requires consistent effort and if you are interested in learning more about the dynamics of the human condition from an EQUITABLE, multi-cultural perspective, I strongly encourage you to take this course. This class will provide you with a strong overview of the field of psychology, encourage your personal growth, and provide you the opportunity to interact with a wide variety of students from many diverse backgrounds.
If you have any general questions about distance learning programs at the College of the Canyons, please visit the COC Distance Learning Web Site.
Types of Assessments
Our 100% online class will include various graded assessments including discussion boards, assignments (generally written essay style submissions), weekly quizzes, a field research project, and exams.
The Discussion Boards require a personal response to a question I will pose to the class, as well as a response to another student. However, I also prefer to hear your personal opinions and reflections as well. The details for each specific task are included in the syllabus and I will make the assignment available to you no later than the Friday before the assignment is due. If you have any questions regarding course expectations, please contact me for further details. All of your examinations (two midterms and one final) will be worth 110 points each and will be administered exclusively online. Your multiple-choice exams will be administered on an open-note/open book basis as well.
Textbook Information / Link to ZTC Textbook
I strongly recommend acquiring the textbook prior to the beginning of class, as our course work will begin with a running start.
The title of your textbook is "Psychology" (Fifth or Sixth Edition) by: Ciccarelli and White. ISBN-10#: 0-205-97224-1.
Used, rented, and E-books are all welcome!
Given that this is a 100% online course, all students need an accessible computer with reliable internet access and a valid e-mail address that is accessed regularly, preferably daily. Please note that it is your responsibility to use a computer with reliable internet access. If your internet connection is dropped because of a faulty connection or if other technical difficulties occur with your computer, it is your responsibility to troubleshoot the issues.
Also, please download the CANVAS app onto your smartphones and select College of the Canyons as your campus along with student status. Having the CANVAS app on your phone will empower you to check your grades and access your assignments 24/7!
Other Relevant Course Information
Regarding your written assignments, collegiate level English, collegiate level content, proper editing, and clear syntax are required for all written assignments in this course (whether they are brief or substantive). The lack of professional written communications via precludes many Fortune 500 companies from hiring today's college graduates. Students who make the concerted effort to improve their writing skills within their college courses not only stand to earn a stronger g.p.a., they also stand to gain a sharper professional edge over their competition in the workforce. That's what I call a win-win situation! If you struggle with your general writing or editing skills, please visit the TLC tutoring center which is accessible via our CANVAS class shell (free tutoring center which offers excellent & supportive online * in-person tutoring resources) or visit the OWL (Online Writing Lab) Purdue website (free online writing resource).
The course calendar which includes specific assignments and test due dates will be included within the syllabus. Class, please note that this course is a remote/live class. Thus, we will not have any on-campus or face-to-face meetings. This course will be available on Canvas beginning on the first official day of class. Only officially enrolled students will be issued a CANVAS account.
Lastly, I realize that you/we have all survived and are still navigating a very challenging season. The fact that you are enrolling in this course and continuing your education says a great deal about your perseverance, your tenacity, and your character! I am here to encourage you and to support your academic goals as we continue to brave through this unprecedented "boot camp" season. Stay UP class! I sincerely look forward to seeing and meeting each of you soon. Cheers to you, welcome to this class and to the semester! Go get 'em class! Thank you for reading this letter. #shifthappens
All My Best, Siane M. Holland, Professor of Psychology, College of the Canyons
---
Additional Resources
Canvas
This course can be accessed on the first day of class via Canvas at https://coc.instructure.com. Log into Canvas using your CanyonsID single sign-on:
CanyonsID Username is your COC student email address (Ex: username@my.canyons.edu)
CanyonsID Password is your COC student email password
Please visit the Get to Know Your Online Classroom page for help logging into Canvas and for tips on using Canvas and Zoom. Canvas Chat Support is also available 24/7 for any Canvas related issues.
Online Education
Check out the Online Education website for more information on a variety of topics that can help you be a successful online student such as: exam proctoring, learning styles, computer skills, and tips for student success. If this is your first online course, feel free to take our online learning readiness assessment to assess your skills.
The Learning Center (TLC)
The TLC provides FREE online tutoring resources to COC students!
Academic Accommodation Center (AAC)
College of the Canyons AAC provides educational services and access for eligible students with documented disabilities who intend to pursue coursework at COC. A variety of programs and services are available which afford eligible students with disabilities the opportunity to participate fully in all aspects of the college programs and activities through appropriate and reasonable accommodations. For more information on their services visit the Academic Accomodation Center website.
Online Counseling
The Counseling Department offers appointments online. You can schedule an appointment by visiting the Online Counseling website. Counselors can help you map out a plan to reach your educational goals as well as advise you on course selection and registration.
Management of Stress and Mental Health
College of the Canyons cares about your emotional and physical health. Learn more about the broad range of confidential student services, including free counseling and mental health services available during this time by visiting the Student Health & Wellness Center website or by calling them at: 661-362-3259.
The National Suicide Lifeline number is 1-800-273- 8255 (TALK). Please call it if you or someone you know is having thoughts of suicide or is in severe distress - it could save someone's life.
You can also use the Crisis Text Line: Just text "Courage" to 741741. It's free, available 24/7, and confidential.
Veterans Resource Center
The College of the Canyons Veterans Resource Center is a department within the Student Services Division at the college, created to help veterans and veteran dependents with applying to College of the Canyons, enrolling in classes, and requesting VA Education or Vocational Benefits. For more information please visit the Veterans Resource Center website, email veterans@canyons.edu or phone (661) 362-3469.
Library
The Library provides live online and in-person research help, access to a full range of e-resources and physical materials that support the curriculum, individual and group study areas, and much more!
Last updated: 09/17/2021 Sub#: 670