Psych-172 - Developmental Psychology - Georgia Estrada
| | |
| --- | --- |
| Course: | Developmental Psychology |
| Professor: | Georgia Estrada |
| Email: | georgia.estrada@canyons.edu |
| Format: | |
| Course Length: | Applies to All Course Lengths |
Introduction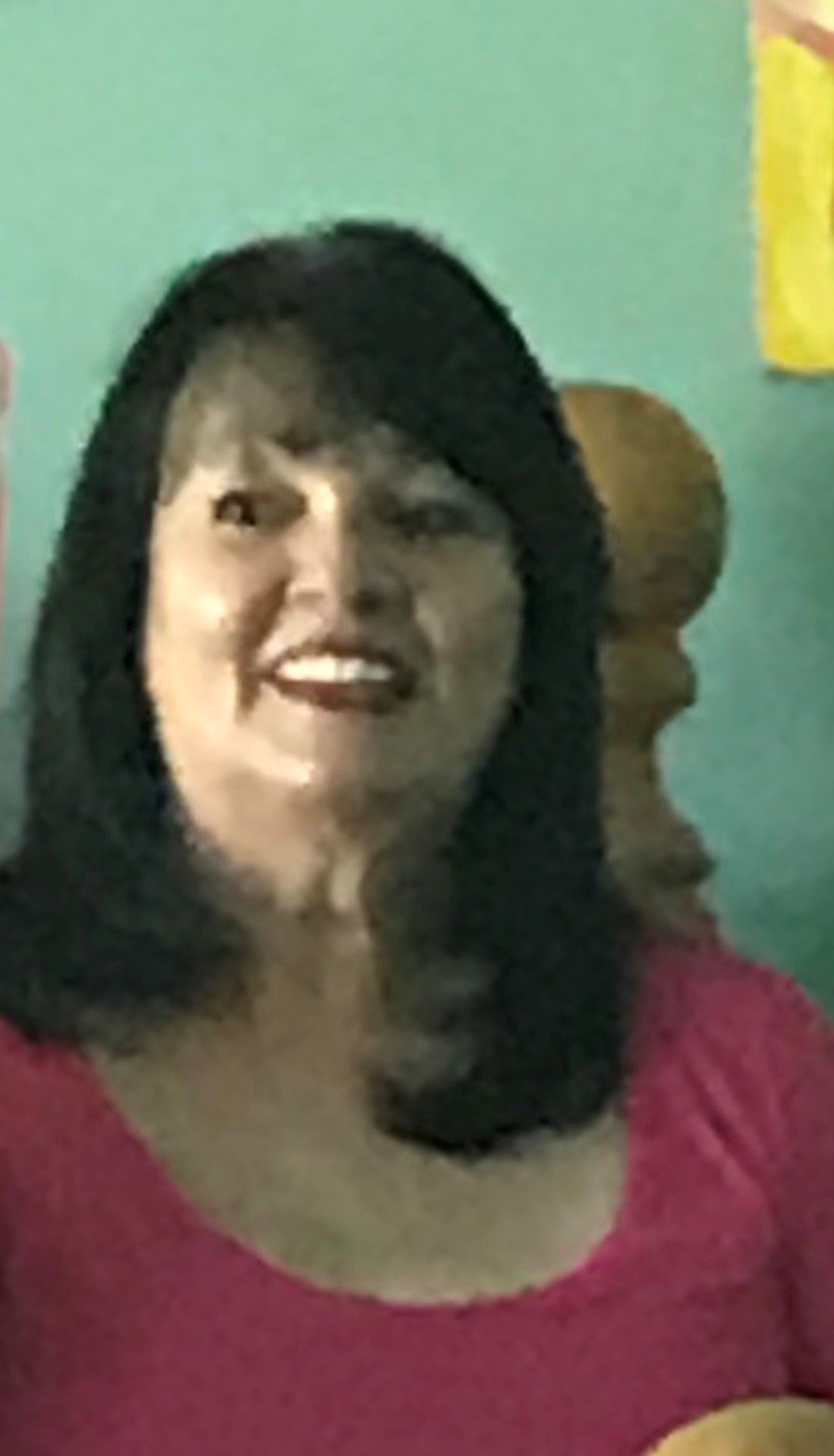 Welcome to Developmental Psychology 172. This class is to allow students to discover the nature of human development from before birth to the end of life. The focus of this course is on the study of research to examine human development throughout the stages of life. Students will discover the biological process as well as psychological issues inclusive of culture as well as environmental issues as a result of life experiences and interactions with other humans.
This course is designed to survey human development while emphasizing the changes that occur throughout an individual's. lifespan. This involves examining the physical, emotional, cognitive, and social growth of infants, toddlers, preschoolers, schoolchildren, adolescents, as well as adults navigating to the end of life.
I am looking forward to assisting you to better understand yourself, your choices in life, as well as to teach you important parenting skills. This course may help you to be successful in life by achieving a clearer understanding of your choices of who you love, your choice of career and many other important decisions in life. We will also cover our fears of death and how to cope when we lose those closest to us.
Attendance is Expected This course is taught as a regular semester as well as for a short term semester. In addition, this information covers all types of sessions including a In-Classroom setting, Online, Hybrid, as well as Online/Live courses that meet via Zoom, and uses Canvas modules worksheets, quizzes and 4 proctored exams. Students should be prepared prior to each class by reading the assigned chapter from the text and having the assigned chapter quiz completed. These open book chapter quizzes are your study guide of information for the exams.
Teaching Methods: Lecture, Discussions both in class as well as on Canvas as well as class activities and worksheets. Homework and quizzes along with videos and handouts relevant to Developmental Psychology. Worksheets include the Myers Briggs Career Inventory test to match your personality to your perfect career path. An Emotional Intelligence test as well as other worksheets that are both fun as well as informative.
COURSE STUDENT LEARNING OUTCOME: Student Learning Outcomes: The student will be able to compare and contrast the major concepts, theoretical perspectives, empirical findings, and developmental trends as they apply to human development across the lifespan.
Course Description
Course Description: Surveys human development, emphasizing changes occurring throughout the lifespan, including the physical, emotional, cognitive, and social growth of infants, toddlers, preschoolers, schoolchildren, adolescents, and adults. 3 Units CSU; UC transfer credit.
TEXT IS REQUIRED: Students are responsible to be prepared prior to class by reading scheduled chapters prior to class and by participating in class discussions, worksheets, group exercises and quizzes. EXAMS MAY INCLUDE INFORMATION FROM TEXT AND HANDOUTS THAT HAVE NOT BEEN DISCUSSED IN CLASS.
STUDENTS MUST HAVE WIFI AND AN UP TO DATE COMPUTER WITH ENOUGH SPACE AND MEMORY FOR EXAMS ON CANVAS AND PROCTORED BY PROCTORIO.
What to Expect in this Course
3 exams as well as 1 take home exam, that include multiple choice, True or False questions as well as short essay questions. The exams will be in class, or proctored by Proctorio on Canvas according to the section number. Online canvas exams may be requested by in-classroom students.
CLASS PROJECT: APA Style Literature Review of Research = 300 points: A Group Research Project: (3 - 5 students to a group). Instructor approved Topics will be chosen in class. A five (5) page, typed, "APA" style Literature Review of a Research based on Empirical Studies of Research that is Peer Reviewed and found only in Scientific Journals. (APA guidelines and informational handouts will be provided on Canvas). Stumdents will be guided throughout the steps to complete this assignment.
QUIZZES AND PARTICIPATION = 200 points: This is earned by participating in Canvas Zoom Lectures, quizzes, & worksheets, his may include reaction writing assignments and homework. Students must be in class with Video Cameras on to earn these points. Participation points cannot be made up.
Canvas Discussion Boards = 100 points This is a Mandatory Canvas Assignment.
TEST Information: (Proctored by Proctorio) = 600 points Three (3) Exams and a one (1) Final Examination. The first 3 Tests are worth 100 points each and will consist of multiple-choice questions and short essay questions from chapter sections on schedule. The Final Examination will consist Multiple Choice, True or False questions and Short Essay Questions. If a scheduled exam is missed the test cannot be made-up without valid proof of extenuating circumstances that is beyond the control of the student.
Types of Assessments
Online and Online/Live classes include Canvas exams which are proctored online by Proctorio. Course grade is calculated based on the successful completion of the following: Quizzes, Worksheets, In-Class participation and discussions, Zoom class or Online Canvas Participation includes Canvas Discussion Boards, 1 group research paper assignment, 3 Exams and 1 Final Exam (non-culminative). Students are expected to complete an additional 6 to 8 hours per week on out of class on text chapter readings and Canvas Worksheets.
Extra Credit is available.
Textbook Information / Link to ZTC Textbook
Textbook Title: Human Development, A Life-Span View 8th Edition, Cengage
HUMAN DEVELOPMENT A Life-Span View,
8th Edition, Robert V. Kail, John C. Cavanaugh
Student Edition: eBook Rental: Cengage E-Book Rental 978-1-337-55483-1PF/ (Links to an external site.)
Text Purchase: ISBN 978-1-337-55483-1 OR Loose-Leaf Edition: ISBN 978-1-305-56365-9
TEXT IS REQUIRED: Students are responsible to be prepared prior to class by reading scheduled chapters prior to class and by participating in class discussions, worksheets, group exercises and quizzes. EXAMS WILL INCLUDE INFORMATION FROM TEXT AND HANDOUTS THAT HAVE NOT BEEN DISCUSSED IN CLASS.
Other Relevant Course Information
PSYCH 172 COURSE GRADE 1200 available points calculated - 90 % = A:
A = 90 TO 100% = 1080 TO 1200 POINTS
B = 80 TO 89% = 960 TO 1079 POINTS
C = 70 TO 79% = 840 TO 959 POINTS
D = 60 TO 69% = 720 TO 839 POINTS
F = 59% = 719 POINTS AND BELOW
---
Additional Resources
Canvas
This course can be accessed on the first day of class via Canvas at https://coc.instructure.com. Log into Canvas using your CanyonsID single sign-on:
CanyonsID Username is your COC student email address (Ex: username@my.canyons.edu)
CanyonsID Password is your COC student email password
Please visit the Get to Know Your Online Classroom page for help logging into Canvas and for tips on using Canvas and Zoom. Canvas Chat Support is also available 24/7 for any Canvas related issues.
Online Education
Check out the Online Education website for more information on a variety of topics that can help you be a successful online student such as: exam proctoring, learning styles, computer skills, and tips for student success. If this is your first online course, feel free to take our online learning readiness assessment to assess your skills.
The Learning Center (TLC)
The TLC provides FREE online tutoring resources to COC students!
Academic Accommodation Center (AAC)
College of the Canyons AAC provides educational services and access for eligible students with documented disabilities who intend to pursue coursework at COC. A variety of programs and services are available which afford eligible students with disabilities the opportunity to participate fully in all aspects of the college programs and activities through appropriate and reasonable accommodations. For more information on their services visit the Academic Accomodation Center website.
Online Counseling
The Counseling Department offers appointments online. You can schedule an appointment by visiting the Online Counseling website. Counselors can help you map out a plan to reach your educational goals as well as advise you on course selection and registration.
Management of Stress and Mental Health
College of the Canyons cares about your emotional and physical health. Learn more about the broad range of confidential student services, including free counseling and mental health services available during this time by visiting the Student Health & Wellness Center website or by calling them at: 661-362-3259.
The National Suicide Lifeline number is 1-800-273- 8255 (TALK). Please call it if you or someone you know is having thoughts of suicide or is in severe distress - it could save someone's life.
You can also use the Crisis Text Line: Just text "Courage" to 741741. It's free, available 24/7, and confidential.
Veterans Resource Center
The College of the Canyons Veterans Resource Center is a department within the Student Services Division at the college, created to help veterans and veteran dependents with applying to College of the Canyons, enrolling in classes, and requesting VA Education or Vocational Benefits. For more information please visit the Veterans Resource Center website, email veterans@canyons.edu or phone (661) 362-3469.
Library
The Library provides live online and in-person research help, access to a full range of e-resources and physical materials that support the curriculum, individual and group study areas, and much more!
Last updated: 10/27/2021 Sub#: 1040