SOCI-230 - Sociology of Sexuality - Karen Sabbah
Introduction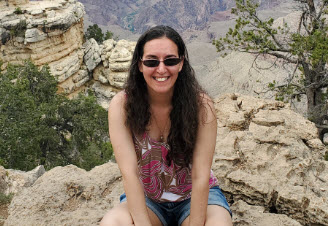 Hello Sociology Scholars! Thanks for visiting my orientation letter. My name is Karen Sabbah and I LOVE that I'm a sociologist. I didn't start off this way. I completed my AA degree at Palomar College. I originally wanted to go into business because I didn't know what else to major in. I eventually figured out I wanted to teach Deaf children so I finished my AA in Liberal Arts. I transferred to CSUN in the liberal arts program so I could get into the credential program. I later changed my mind again and majored in Deaf Studies. Then I got into the Deaf & Hard of Hearing credential program. I didn't finish it because the way California educates DHH children does not jive with my value system, so I switched to the elementary education credential program. I don't know what I was thinking. My brain doesn't operate at elementary school hours. I eventually applied for and got into the Master's in Sociology program at CSUN (Matador all the way) and I fell in love. I felt like I was home. My focus in Sociology is on Human Sexuality, Gender Studies, and Deviance. I love topics that make people uncomfortable to talk about because it is only through discomfort that we can grow.
I've been teaching since 2009. The first 6 years were as a graduate assistant where I taught the online courses for the instructor. Towards the end of my graduate program, I started co-teaching the upper division classes with my mentor. I started teaching as the instructor of record in 2016 at East Los Angeles College, Pierce College, Los Angeles Valley College, and College of the Canyons. Every semester, I can't believe that I get paid to play. For me, teaching sociology is hands down the best job I've ever had. I love seeing the "ah-ha" moments my students have and watching them make amazing connections. I learn from my students as much as they learn from me. I also have a full-time day job as an office manager at CSUN. I just finished my 15th year there. That is so insane to me!
When I'm not geeking out over sociology stuff, (and I see it in everything. In fact, my partner laughs when we go to movies and he sees my sociology brain hard at work. He always asks me what project or assignment am I working on connecting it to the movie), I'm busy doing a bunch of other things. I spend time with my partner and his daughter. I have 2 cats (Nubs and Sasha Sassy Pants) and 1 bunny (Monkey) who are your "T.A.'s." There is a very good probability you will either meet them during class, or you will hear them as none of my animals are quiet. Monkey (my 3 lb bunny) loves to terrorize the 13 lb cat Nubs. Sasha loves to watch Bunny T.V. and Nubs likes to terrorize Sasha. It's quite entertaining. I also work on my art work and paint, I read and listen to a LOT of books a year (I strive for 100 per year), and I am really good at melting into my couch while binge-watching something on various streaming services.
I am excited to spend this coming semester with you and to learn more about you!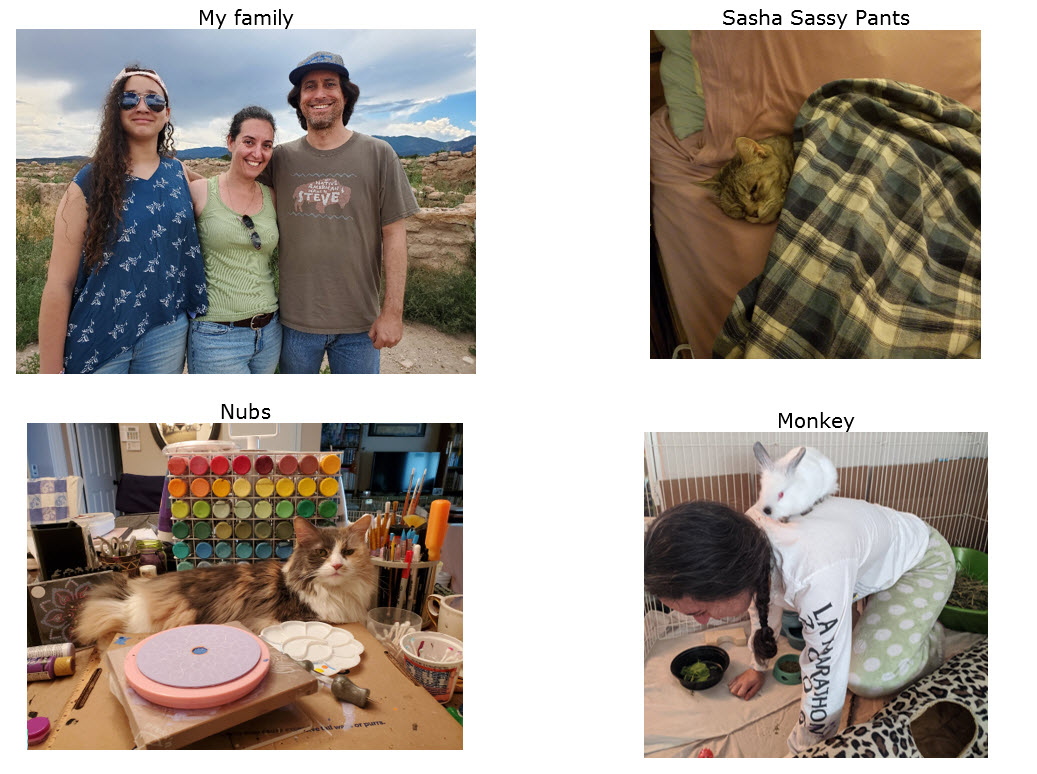 Course Description
Sociology 230 explores sociological perspectives, theories, and research of sexuality from historical and contemporary social, cultural, and gendered contexts in a diverse society. In this course we will examine the topic of sexualities from a sociological perspective. This class will provide you with stimulating challenges to examine how sexualities have been constructed and interact in the world.
What to Expect in this Course
This class is completely online with NO class meetings. We will do everything through Canvas. Since this class is 100% online, this means that you need to devote between 5-8 hours per week to review lecture material, read all the things, and do all the things in order to be successful. Time management is the key to your success. Make sure you are ready and self-motivated to complete this course.
Here's roughly what to expect in our class:
I will post everything you need in Canvas and provide you with a detailed syllabus so you know what to expect, when things are due, etc. Your first discussion item is due by the end of week 1. Don't skip it or I will drop you as a "No Show" and I really want to learn from each of you this semester.
Expect to log into Canvas and be active at least 2-4 times per week. During this time, you are accessing the recorded lectures, participating in your discussions, responding to classmates, working on assignments, and interacting with me..
I will also send out announcements via Canvas. It is your responsibility to stay current with them.
Hopefully you will have a bunch of your questions answered all about your own sexuality and why society views this uber taboo topic. We will talk A LOT about sex and all sorts of things.
We will look at everything sexual through a sociological perspective. Don't worry if you are not a sociology or sexologist expert. This is an introduction class.
Having said all that, I have worked really hard to make this a fun class. We might cover some sensitive and/or controversial topics. Sociology of Sexualities is all about breaking down how our society and the various parts within it contributed to how you developed your sense of identity.
Welcome to your new adventure!
Types of Assessments
I have structured the class so you are assessed on multiple things. We will have weekly short quizzes, you will analyze the world around you and apply sociology to various issues regarding sexuality, you will write some papers, participate in large and small group discussion assignments, and do a final project either solo or as a small group. I recognize not all students are great test takers and not all are great writers, so I have created the class to combine both to meet my students various needs.
Textbook Information / Link to ZTC Textbook
I like free. I'm sure you have better things to spend money on than one more textbook you might never use again. So we're using a free textbook in this class. I will post the textbook chapters along with any additional readings/PDFs I expect you to read prior to class in Canvas. I know you are taking other classes, have other obligations, and a life outside of this class. When I chose the required readings for this class, I kept that in mind and only chose the readings that are absolutely necessary. There are a LOT of things we can read, however there is a finite number of minutes in the day and each one is precious.
Other Relevant Course Information
My goal is to support you on your academic journey. Education is not a spectator sport nor is it a solo activity. It takes a village to do just about anything in life and I am part of your educational village. If you have any questions about anything in this letter, or in general, feel free to email me at karen.sabbah@canyons.edu. I check my email often and generally respond back within a few days. Sometimes within a few hours.
There are a few things to keep in mind when you email me.
Tell me your name
Include SOC 230 in the subject line so I know it is about this class.
Ask me your question
Taking a class online or through virtual learning requires a whole different mindset and set of skills. Please make sure you have access to a dependable computer, reliable internet access, time to devote to your learning (especially reviewing the lectures before class. I will not lecture during our class time), and can keep up with readings and discussions. Please ask me your questions if you have any concerns. I am here to support you on your educational journey.
---
Additional Resources
Canvas
This course can be accessed on the first day of class via Canvas at https://coc.instructure.com. Log into Canvas using your CanyonsID single sign-on:
CanyonsID Username is your COC student email address (Ex: username@my.canyons.edu)
CanyonsID Password is your COC student email password
Please visit the Get to Know Your Online Classroom page for help logging into Canvas and for tips on using Canvas and Zoom. Canvas Chat Support is also available 24/7 for any Canvas related issues.
Online Education
Check out the Online Education website for more information on a variety of topics that can help you be a successful online student such as: exam proctoring, learning styles, computer skills, and tips for student success. If this is your first online course, feel free to take our online learning readiness assessment to assess your skills.
The Learning Center (TLC)
The TLC provides FREE online tutoring resources to COC students!
Academic Accommodation Center (AAC)
College of the Canyons AAC provides educational services and access for eligible students with documented disabilities who intend to pursue coursework at COC. A variety of programs and services are available which afford eligible students with disabilities the opportunity to participate fully in all aspects of the college programs and activities through appropriate and reasonable accommodations. For more information on their services visit the Academic Accomodation Center website.
Online Counseling
The Counseling Department offers appointments online. You can schedule an appointment by visiting the Online Counseling website. Counselors can help you map out a plan to reach your educational goals as well as advise you on course selection and registration.
Management of Stress and Mental Health
College of the Canyons cares about your emotional and physical health. Learn more about the broad range of confidential student services, including free counseling and mental health services available during this time by visiting the Student Health & Wellness Center website or by calling them at: 661-362-3259.
The National Suicide Lifeline number is 1-800-273- 8255 (TALK). Please call it if you or someone you know is having thoughts of suicide or is in severe distress - it could save someone's life.
You can also use the Crisis Text Line: Just text "Courage" to 741741. It's free, available 24/7, and confidential.
Veterans Resource Center
The College of the Canyons Veterans Resource Center is a department within the Student Services Division at the college, created to help veterans and veteran dependents with applying to College of the Canyons, enrolling in classes, and requesting VA Education or Vocational Benefits. For more information please visit the Veterans Resource Center website, email veterans@canyons.edu or phone (661) 362-3469.
Library
The Library provides live online and in-person research help, access to a full range of e-resources and physical materials that support the curriculum, individual and group study areas, and much more!
Last updated: 11/14/2022 Sub#: 668