All Online Anne Marenco Sociology Courses - All Online Anne Marenco Sociology Courses - Anne Marenco, Ph.D.
| | |
| --- | --- |
| Course: | All Online Anne Marenco Sociology Courses |
| Professor: | Anne Marenco, Ph.D. |
| Email: | anne.marenco@canyons.edu |
| Format: | |
| Course Length: | Applies to All Course Lengths |
Introduction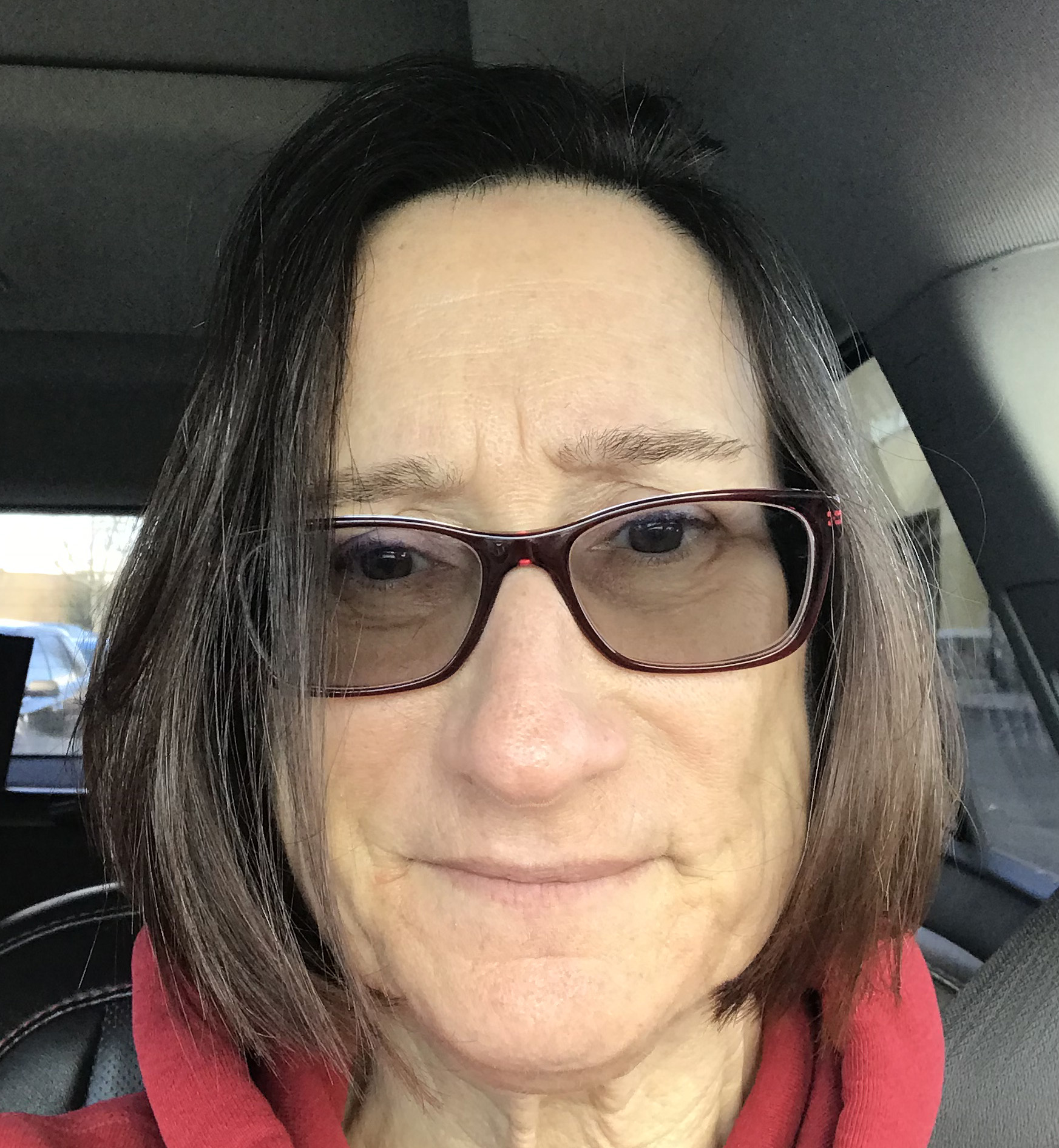 Hello and welcome to my online Sociology class. First and foremost, I think Sociology is the most interesting and useful subject you can study. Sociologists are interested in everything that humans do—and humans are such interesting creatures that you can't help but have fun observing them!
Please feel free to email me with questions at anne.marenco@canyons.edu after reading this lengthy letter-sorry, but I just have so many important things to say and I want you to be successful in this class. I will strive to answer emails I receive prior to the first day of class within a day or two. Please be sure to include your full name, the class, and the section number in your emails. Please do NOT email me to say "May I add your class?" (See below for the answer to that).
If your course does not appear on the first day please check the following things before calling technical support: Has the class officially started? Did you pay for the course? Do you have any holds on your account that would deny you access? Has it been more than 24 hours since you have added the class to your My Canyons account? If you are still having problems and none of these are an issue please contact COC tech support at 661-362-3344.
Success!!!
Success in an online class starts early. Be sure to read the syllabus and calendar thoroughly before you start in on the work. The syllabus is posted in Canvas and the course should be available for you to log in and look around at least one week before class starts.
Take this Readiness for Online Learning quiz to see if an online class is right for you. https://www.canyons.edu/academics/onlineeducation/studentsupport/assessment.php
Is an online course right for you?
All work in this course occurs online. There are no face-to-face meetings. Since you can log in at any time convenient to you, the time of day that you complete your work is more flexible than it would be with an in-person class. But there are still deadlines, which means this is not a class in which you can complete work far behind your classmates, or make up work during the last weeks of the term. This is not a "learn at your own pace" course. I expect students to sign on to Canvas several times a week to complete the work. If you will not be able to do this, this is not the course for you. You should not plan to sign in and work on the class only hours before each deadline.
Success in this course relies upon your commitment to do the coursework independently. If you prefer to have hands-on guidance and face-to-face interaction, take the in-person version of this class. To succeed in and enjoy this course, you need to be self-reliant, self-aware, motivated, disciplined, and focused. Also, since the majority of your input will be written rather than oral, you need to be able to express yourself clearly in writing.
If you can check off all of these items below, an online class might work well for you.
Self-starter. Online classes are quite different from on-ground classes. Many classroom students are passive learners. You will not succeed in this online class if you wait for learning to come to you. I cannot "call on" online students. There is no possibility of being "passed over" in discussions and activities. Online class participation is proactive and required. Disciplined, especially with time management. You cannot fall behind, and then expect to catch up late in the course. Failing to meet deadlines is the same as failing to participate in the class. Missing too many deadlines results in an instructor drop or a failing grade. (See the syllabus for specific deadlines and policies.) Only students who can discipline themselves to engage and get involved should take this course online.
Comfortable with working outside a classroom environment. This course is asynchronous. Students often express a need for immediate, face-to- face interaction with the instructor and classmates. If the thought of an online class makes you feel set free by your control over time and location, then you are a candidate for an online course. If the whole idea makes you feel isolated and unsupported, don't take this class.
Writing ability. You must be comfortable expressing yourself in writing. You must be proficient at grammar, spelling, and punctuation. Are you permitted to drop the occasional smiley into a discussion board post? Certainly. Do spelling, grammar, and punctuation count? Absolutely. I don't expect perfection, but I do expect college-level skills in your work. This includes discussion posts. I cannot give you points for a comment I can't understand, and I will not take guesses at what you are trying to say. Write what you mean.
Comfortable with computers. Do you know how to navigate the internet, are you able to create, save, retrieve, and edit Word documents? If you don't have Word on your computer, do you know how to access it in your MyCanyons account? If you have another word processor, do you know how to save your document in pdf format?
Waitlist
If you are on my waitlist I will contact you at your campus email address if and when I have an opening. I will only add from the waitlist and in the order listed on the waitlist. You do not need to contact me unless I offer you a space you will then need to add and pay for the class immediately since it may take up to 48 hours for you to appear in Canvas. Missed work may not be made up so it is imperative that you add and pay immediately upon receiving an add code.
Getting Started in Class
If you are enrolled in the class, you should login to the class in Canvas starting on the first day of class although the class will probably be available for login several days prior to the first day of class. You should log in as soon as possible to check out the syllabus and calendar to give you an idea of the workload and due dates and times to help you decide if you want to take this class.
Workload
Remember that for each three-unit sociology class you should expect to spend nine hours per week on the class. This includes reading, taking exams, thinking about the course material, working on projects, etc. I want you to be successful and starting off on the wrong foot is usually not a good indicator of success. Online courses require a high level of self-initiative and they are well suited to students who possess this quality, especially short term sections. If you are taking a five-week class, that's about 27 hours per week spent on this one class. For eight- week sections, that's about 17 hours per week.
Technology
To do well in this class you must have reliable access to a dependable computer as well as reliable access to the internet. The school has many, many computers available for your use— check out the libraries, TLCs, and ASG computer labs at both campuses. Your public library also probably has computers for use, but the time allowed may be limited. The ASG computer lab also allows students to print 15 pages (30 sides) for free each day.
You will need a computer with reliable Internet access. A smart phone or tablet is not a computer. It will work for many things, but it is difficult to complete the assignments if these are your only tools. Plan to have access to a computer. There are many computer labs on the COC campus, including in the TLC and ASG computer labs at both campuses. Computers are also available at many public libraries. There is a smartphone app available (Canvas by Instructure) that will allow you to do many things in the course, but your best bet is still a computer.
Microsoft Word is available as part of your school My Canyons account and is required for assignments. If you have a word processor other than Word, learn how to save your document in PDF format.
Adobe Acrobat Reader. You need to be able to open, print, and save PDF files. To view PDF files, you should have a current version of the free Adobe Acrobat Reader.
Class Format
Part of being successful in an online class is learning the material and the other part is being comfortable with the format so that you can access the material. If you are new to online courses, I strongly suggest you investigate some of the online tutorials.
The content of my online sections is the same as when I teach in a traditional format, with the exception that you will not be attending lectures. Canvas allows for class discussions that everyone will be expected to participate in and you will still take exams. These exams differ from my traditional format in that they are open book. However, they are rigidly timed and you will not have the time to look up more than a couple of items so it is imperative that you study the material well. There is also reading and writing required for every course I teach.
Deadlines
Something that I do that is different from many other online professors is that I have everything due at 10:00 AM, not midnight. Why not midnight, you ask? Well, I am not awake at midnight doing anything with your work so why not give you 10 more hours and have things due when I am awake and can look at your work. Print the course calendar and keep it handy so you will have the due dates, no matter what the date, 10 AM is the due time. Canvas also lists all assignments for all of your classes in a handy calendar format. It also lists due dates in a list format. Check these sources regularly.
You can add things to your calendar so that you have all of your school deadlines in one handy place. Most of the work is available for one week. Just because you have one week that does not mean that it is good practice to wait until the last night to complete the work. If your computer, electricity, etc. causes your exam to freeze and you have waited until the last day I cannot help you since I am in bed by 10 PM and have very busy mornings.
Questions? Concerns?
If you have doubt about your ability to do well in this class, please drop the class now to make room for other students. Feel free to email or call me to discuss the class if you have any questions. anne.marenco@canyons.edu 661/362-3685.
"If a poison is out of date, is it more poisonous or less poisonous?" —Aaron Karo
Check out my welcome video
Course Description
This is in the syllabus that you will find in Canvas.
What to Expect in this Course
This is in the syllabus that you will find in Canvas.
Types of Assessments
This is in the syllabus that you will find in Canvas.
Textbook Information / Link to ZTC Textbook
The free textbook can be found in Canvas.
---
Additional Resources
Canvas
This course can be accessed on the first day of class via Canvas at https://coc.instructure.com. Log into Canvas using your CanyonsID single sign-on:
CanyonsID Username is your COC student email address (Ex: username@my.canyons.edu)
CanyonsID Password is your COC student email password
Please visit the Get to Know Your Online Classroom page for help logging into Canvas and for tips on using Canvas and Zoom. Canvas Chat Support is also available 24/7 for any Canvas related issues.
Online Education
Check out the Online Education website for more information on a variety of topics that can help you be a successful online student such as: exam proctoring, learning styles, computer skills, and tips for student success. If this is your first online course, feel free to take our online learning readiness assessment to assess your skills.
The Learning Center (TLC)
The TLC provides FREE online tutoring resources to COC students!
Academic Accommodation Center (AAC)
College of the Canyons AAC provides educational services and access for eligible students with documented disabilities who intend to pursue coursework at COC. A variety of programs and services are available which afford eligible students with disabilities the opportunity to participate fully in all aspects of the college programs and activities through appropriate and reasonable accommodations. For more information on their services visit the Academic Accomodation Center website.
Online Counseling
The Counseling Department offers appointments online. You can schedule an appointment by visiting the Online Counseling website. Counselors can help you map out a plan to reach your educational goals as well as advise you on course selection and registration.
Management of Stress and Mental Health
College of the Canyons cares about your emotional and physical health. Learn more about the broad range of confidential student services, including free counseling and mental health services available during this time by visiting the Student Health & Wellness Center website or by calling them at: 661-362-3259.
The National Suicide Lifeline number is 1-800-273- 8255 (TALK). Please call it if you or someone you know is having thoughts of suicide or is in severe distress - it could save someone's life.
You can also use the Crisis Text Line: Just text "Courage" to 741741. It's free, available 24/7, and confidential.
Veterans Resource Center
The College of the Canyons Veterans Resource Center is a department within the Student Services Division at the college, created to help veterans and veteran dependents with applying to College of the Canyons, enrolling in classes, and requesting VA Education or Vocational Benefits. For more information please visit the Veterans Resource Center website, email veterans@canyons.edu or phone (661) 362-3469.
Library
The Library provides live online and in-person research help, access to a full range of e-resources and physical materials that support the curriculum, individual and group study areas, and much more!
Last updated: 03/16/2023 Sub#: 1278