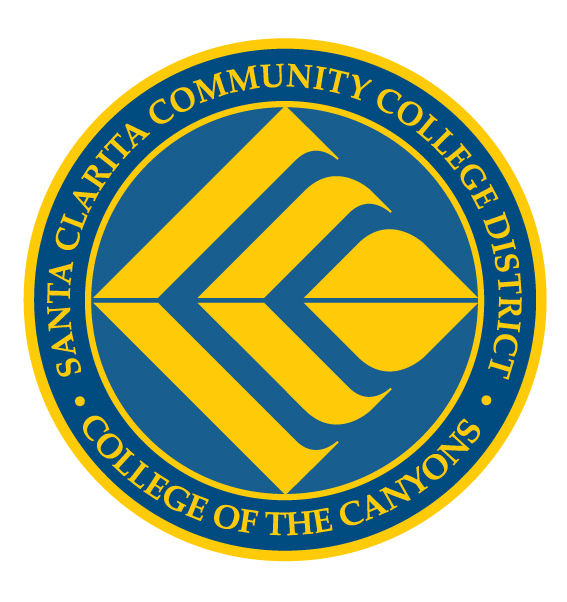 Position Number: CLA20-378
College of the Canyons
Santa Clarita Community College District
announces an employment opportunity for
Short term Employee Engineering Technologies- Land Surveying Program
A Short Term Position
Review Date: open until filled
This position is for the 2021-2022 year and is contingent upon continue available district, grant and state funding.
"BIG PICTURE" RESPONSIBILITY:
This temporary, hourly position will assist the Land Surveying Program Department Chair at the Valencia Campus.
Duties may include but are not limited to:
Assisting in the preparation, set-up, and breakdown for the instructional field labs.
Distributing and collecting equipment to/from students in the instructional field labs.
Helping to maintain a safe, clean and orderly lab
Assisting students and the instructor during field labs and at other times as needed.
Maintain, track, and inventory all department equipment and software.
Tracking, ordering and receiving equipment, materials, and supplies.
Conducting equipment research, pricing, and obtaining quotes.
Participate in departmental events and meetings.
Unpacking, testing, and integrating new equipment.

ENTER ESSENTIAL DUTIES:
Follow complex instructions.
Take initiative and problem-solve as situations arise.
Safely operate equipment in a field lab environment.
Work and communicate effectively, cooperatively and professionally with others including students, staff, and faculty.
Be tactful, patient, and courteous to others.
Be reliable.
MINIMUM QUALIFICATIONS:
Work experience as a surveyor.
Available from 8am to 4pm on Fridays and Saturdays when field labs are scheduled in Summer, Fall, and Spring. Some additional hours may be required on a flexible basis during the week.
SALARY PLACEMENT
$26.25-$37.00 per hour
PHYSICAL DEMANDS
Position requires sitting and viewing a computer monitor for extended periods of time plus frequent periods of standing and walking, which may include climbing staircases; dexterity of hands and fingers to operate a computer keyboard and related equipment; reaching, bending, kneeling, crawling and stooping; frequently exert 10-20 pounds of force to lift, carry, push, pull or otherwise move objects; hearing and speaking to communicate and provide information to others; vision to read printed material and computer monitor; handling and working with various materials and objects; and travel from site-to-site.
CONDITIONS OF EMPLOYMENT
Successful completion of background fingerprint clearance and TB screening.
Proof of eligibility to work in the United States and signing of loyalty oath per government codes 3100-3109.
Meeting applicable eligibility requirements under CalPERS or CalSTRS if you are a current or former member.
Board of Trustees approval.
Position is contingent upon funding and is subject to change.
EQUAL EMPLOYMENT OPPORTUNITY
The Santa Clarita Community College District is committed to employing qualified administrators/managers, faculty, and staff members who are dedicated to student learning and success. The Board recognizes that diversity in the academic environment fosters awareness, promotes mutual understanding and respect, and provides suitable role models for all students. The Board is committed to hiring and staff development processes that support the goals of equal opportunity and diversity, and provide equal consideration for all qualified candidates. The District does not discriminate on the basis of race, religious creed, color, ethnic or national origin, ancestry, citizenship status, uniformed service member status, physical disability, mental disability, medical condition, marital status, sex, pregnancy, age, sexual orientation, gender identity, or any other protected basis under the law.
Applicants who have disabilities may request that accommodations be made in order to complete the selection process by contacting the Human Resources office directly at (661) 362-3427.

ABOUT THE DISTRICT
Innovative. Collaborative. Entrepreneurial. These characteristics not only define College of the Canyons, they are embodied by the faculty, staff and administrators who make this college unique among the 114 California Community Colleges.
Established in 1969, College of the Canyons is among the fastest-growing colleges in California and the nation. It is widely recognized as a model community college for enhancing student access, success and equity. Its completion rates rank among the highest in the state. The college has established a well-deserved reputation for bolstering economic development and offering innovative career technical education responsive to industry needs.
Guided by visionary leadership, the college serves a 367-square-mile area of northern Los Angeles County that includes the dynamic, growing Santa Clarita Valley. A steady influx of new residents and businesses creates a spirit of possibilities that inspires the college to be flexible, creative and attuned to the community's evolving needs. The growing diversity of the community is mirrored by the college, which qualifies as a Latino-serving institution.
The college's influence in the community is best illustrated by the dozens of collaborative partnerships it has forged with local school districts, government entities and service organizations. Examples include the Performing Arts Center's K-12 Arts Education Outreach initiative, which allows thousands of children to experience the arts each year, and Academy of the Canyons, an early/middle college high school at the Valencia campus that is ranked among the top 10 percent of high schools in the nation.
With campuses in Valencia and Canyon Country, the college offers 92 associate degree programs, including 23 associate degree for transfer (AD-T) options, as well as 71 certificate programs. Classes are offered during traditional fall and spring semesters, as well as shorter, intensive summer and winter sessions. Additional educational opportunities exist at the University Center, whose four-year colleges and universities offer approximately 30 bachelor's, master's and doctoral degree programs, as well certificate and credential programs.
Because of the college's commitment to meeting the needs of the community, local voters have approved two bond measures valued at more than $240 million since 2001. The college also secures substantial funds from the state and millions of dollars in grants each year that allow new, cutting-edge programs to be developed and facilities built to accommodate them.
Given its commitment to growth and innovation, College of the Canyons sets a new standard for what a college can achieve. It is a vital cultural, educational and economic force in the region. Join us to discover unexpected possibilities, the freedom to innovate and an opportunity to shape the future.
APPLICATION AND SELECTION PROCESS:
Applicants are encouraged to complete their applications online at https://www.canyons.edu/administration/humanresources/. If you require assistance, please call the Human Resources office at (661)362-3427 or for the hearing impaired TTY/TDD Line at (661)362-5178. Applicants may check the status of their application online and may expect to be notified within approximately 5 weeks following the Review Date as to the status of their application.
All application materials must be uploaded online or received in the Human Resources office by the end of the day on the Review Date in order to assure consideration for this position. Postmark is not acceptable for this purpose. Separate application materials must be submitted for each position applied for. Materials submitted become property of the District and will not be returned, copied, or considered for other openings. The Human Resources office is located in the University Center, Suite #360 at 26455 Rockwell Canyon Road, Santa Clarita, CA, 91355.
Your application is not complete until the following required materials have been uploaded online or received by the Human Resources office:
A District application.
A current detailed resume, summarizing education and experience.
Please note:
Skills evaluation of candidates for interview may be required.
Travel and relocation expenses are the responsibility of the applicant.
Hiring committees review all complete, qualified application packets. Possession of the minimum qualifications does not guarantee an interview.
A presentation will be required for those candidates selected for an initial interview.
Current COC employees who are applying for this position: Please be aware that materials from your personnel file are not included as part of the application file; therefore, please provide the same requested application materials as any other applicant.
Applicants are encouraged to apply online. If you need assistance with the application process, contact:
This is a temporary, hourly assignment, renewed on an annual basis, and is not part of the classified service. There are no fringe benefits and this position is not represented by any of the District's collective bargaining units.
Human Resources Office
(661) 362-3427
TTY/TDD (661) 362-5178 or visit our website at
https://www.canyons.edu/administration/humanresources/
It is the applicant's responsibility to ensure that all application materials are fully and correctly submitted. All materials submitted are for this position only and become the property of the District. Materials will not be returned, copied or considered for other openings. Resumes may not be submitted in lieu of the official application form.
Position is offered contingent on funding. We reserve the right to withdraw, extend the filing date, reopen, or delay filling this position. Recruitment may continue until the position is filled.