Strategic Plan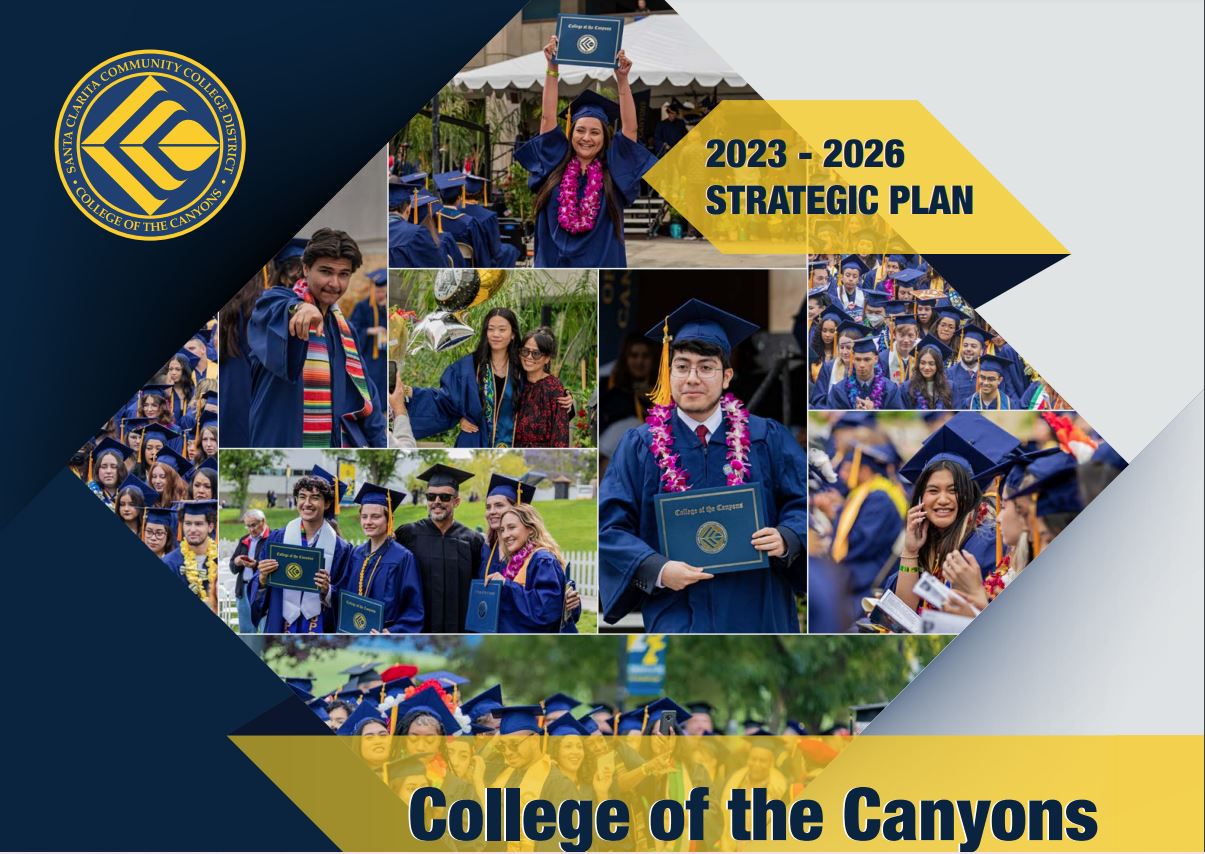 SUCCESS - 2019-22 Strategic Plan Objectives

1. Increase number of students earning non ADT awards from 1,210 (17/18) to 1,452 (21-22).

2. Increase number of students earning ADT awards from 905 (17/18) to 1177 in 21/22).

3. Increase number of certificates (12+ units) awarded from 1,187 (17/18) to 1,246 (21/22).

4. Increase number of noncredit certificates awarded from 306 in (16/17) to 367 (21/22).

5. Increase percent of exiting CTE students employed in field of study from 62% (14/15 cohort) to 70% (21/22).

6. Increase number of students completing nine credit CTE units from 755 (16/17) to 868 (21/22).

7. Increase number of students who transfer from 2,255 (16/17) to 2,300 (21/22).

8. Increase completion of Transfer-Level Math and English in Year 1 for first-time-ever-in-college students by 10% from 434 (17/18) to 868 (21/22).

9. Increase student persistence, term-to-term, from 63% (17/18) to 70% (21/22).

10. Decrease the average number of units for degree completers from 90 (17/18) to 79 by (21/22).

11. Reduce equity gaps by 40% in 5 years for areas of disproportionate impact identified through the College's Student Equity Map and other internal analyses:

Lower DI by 20% for all populations who earned high school equivalency, noncredit certificate, CO approved credit certificate, associate degree, CCC bachelor's degree.
Lower DI by 30% for all populations who complete transfer-level math and English.
Lower DI by 10% for all populations who transfer to a four-year institution.
Lower DI by 30% for all populations who have retention fall to spring.
Lower DI by 20% for all populations who have successful enrollment.

12. Develop metrics and goals for:

"on path" education plans,
wage gains by skills builders,
and experiential learning.

SUCCESS - 2019-20 New Program Review Objectives

SUCCESS - 2019-20 Program Review Accomplishments

SUCCESS 2020-21 New and Additional Objectives

SUCCESS 2020-21 New and Additional Accomplishments

SUCCESS 2021-22 New Program Review Objectives
PROGRAM REVIEW PROCESS
The District has a long tradition of strategic vision and planning, beginning with the formation in 1989 of its Comprehensive Planning Task Force, later renamed the College Planning Team. Planning is driven by the College's statements of mission, values, and philosophy.
Administrators, faculty and staff engage in a systematic process that contains annual and three-year cycles. They reflect on research and external information, such as outcomes information, self-studies, research reports, program review data, enrollment patterns, and workforce trends. They take into consideration the implications of state policies and funding opportunities.
They assess changes in the community that impact the College's programs and services. They identify opportunities for partnerships and for potential resource development. Departments play a central role and drive college wide-planning, budget development, program development, and other services. At the same time, departmental plans are influenced by College-wide plans, reflecting institutional priorities. Every academic department and administrative program completes a full program review every three years with annual updates.
---
Educational and Facilities Master Plan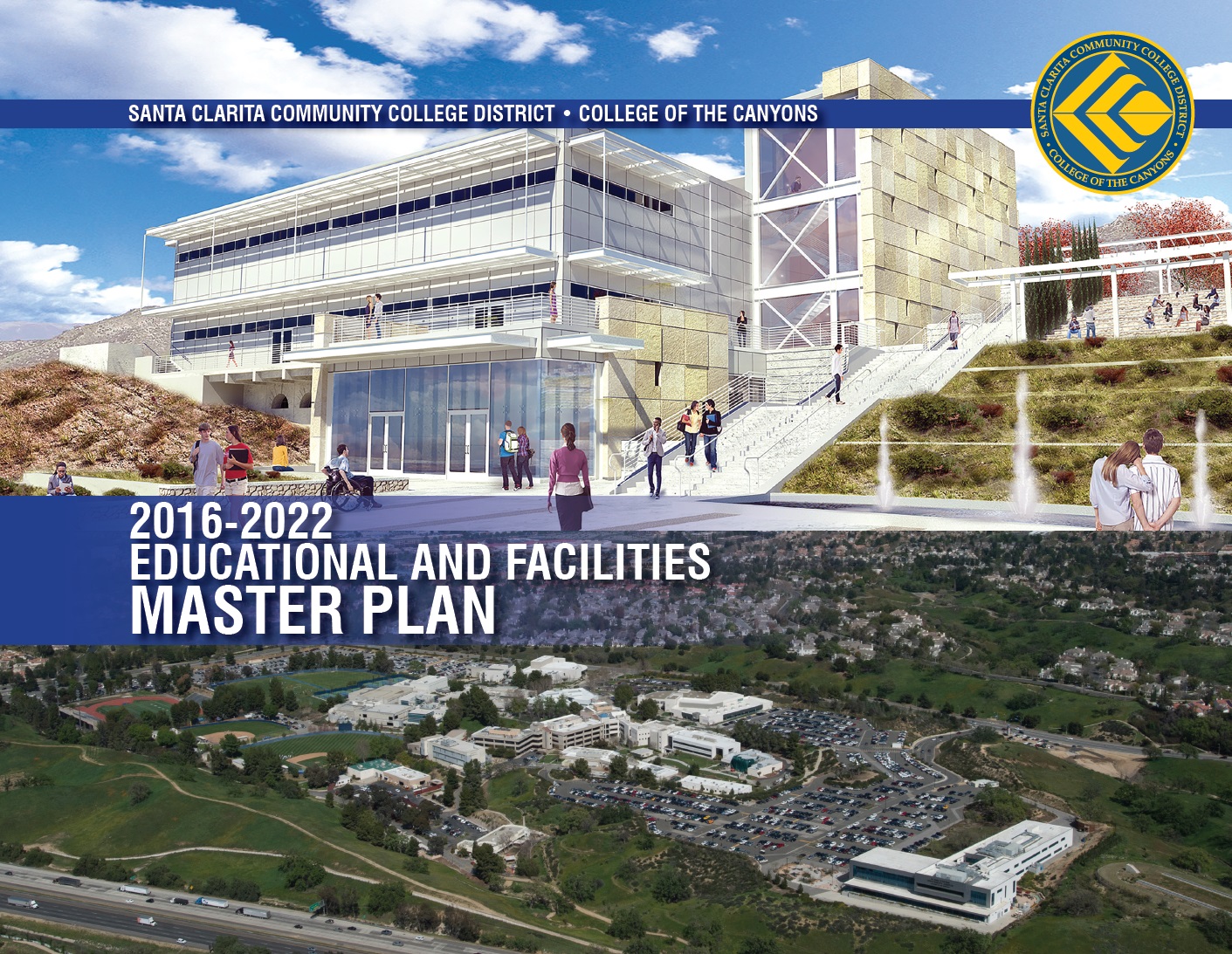 ---

OPERATIONAL PLANS
Decision Making Guide
Equal Employment Opportunity
Professional Development Plan
2020-2021 Prof Development Plan
Enrollment Management
Enrollment Management
Strong Workforce
Strong Workforce
Staffing
Staffing
Diversity, Equity, and Inclusion