Business Administration - AS Degree for Transfer (AS-T)
---
The Business department offers a comprehensive program for transfer and non-transfer students. The first two years of coursework in preparation for a four-year degree in Accounting and/or Business Administration may be completed, or students may earn associate degrees and/or certificates while exploring areas of personal interest or job enrichment.
The department offers a variety of courses in Accounting, Bookkeeping, Business Administration, International Business, Business Mathematics, Management, Finance, Investing, Marketing, Salesmanship, Retail Management, Electronic Commerce, Advertising, Ethics, Law, Conflict Resolution and Managing Diversity in the Workplace. Associate degrees and certificates are designed to allow students to specialize in a particular area, and are especially useful for persons seeking a first job, or looking to advance in a current career.
Associate in Science for Transfer Degree: Business Administration
The Student Transfer Achievement Reform Act (Senate Bill 1440, now codified in California Education Code sections 66746-66749) guarantees admission to a California State University (CSU) campus for any community college student who completes an associate degree for transfer, a newly established variation of the associate degrees traditionally offered at a California community college. The Associate in Arts for Transfer (AA-T) or the Associate in Science for Transfer (AS-T) is intended for students who plan to complete a bachelors degree in a similar major at a CSU campus. Students completing these degrees (AA-T or AS-T) are guaranteed admission to the CSU system, but not to a particular campus or major. In order to earn one of these degrees, students must complete:
60 semester units or 90 quarter units that are eligible for transfer to the California State University, including both of the following:
a. The Intersegmental General Education Transfer Curriculum (IGETC) or the California State University General Education Breadth Requirements.
b. A minimum of 18 semester units or 27 quarter units in a major or area of emphasis, as determined by the community college district.
Obtainment of a minimum grade point average of 2.0.
Associate Degrees for Transfer also require that students must earn a C or better in all courses required for the major or area of emphasis.This degree may not be the best option for students intending to transfer to a particular CSU campus, university or college that is not part of the CSU system. Students should consult with a counselor when planning to complete the degree for more information on university admission and transfer requirements. At the time of catalog publication, a student may earn an AS-T in Business Administration. Additional majors are being developed. Please see a counselor or visit https://www.canyons.edu for more information.
Degree Student Learning Outcome:
Students will be able to analyze financial, economic, legal and management issues related to a business entity as required for upper division work in their business-related major.
Program Requirements:
Units required: 28-30

Business required courses:
BUS-100
Introduction to Business | 3 units
BUS-201
Principles of Accounting I | 5 units
BUS-202
Principles of Accounting II | 5 units
BUS-211
Business Law | 3 units
ECON-201
Macroeconomics | 3 units
OR
ECON-201H
Macroeconomics - Honor | 3 units
ECON-202
Microeconomics | 3 units
OR
ECON-202H
Microeconomics Honors | 3 units
Plus 4-5 units from the following:
ECON-291
Statistical Methods in Business and Economics | 3 units
MATH-140
Introductory Statistics | 4 units
MATH-140H
Introductory Statistics - Honors | 4 units
MATH-140X
Statistics with Support | 5 units
PSYCH-104
Statistics for the Behavioral Science | 4 units
Plus 5 units from the following:
MATH-211
Calculus I | 5 units
MATH-240
Calculus for Business and Social Science | 5 units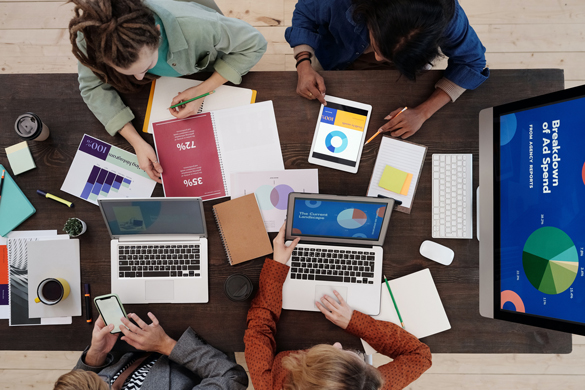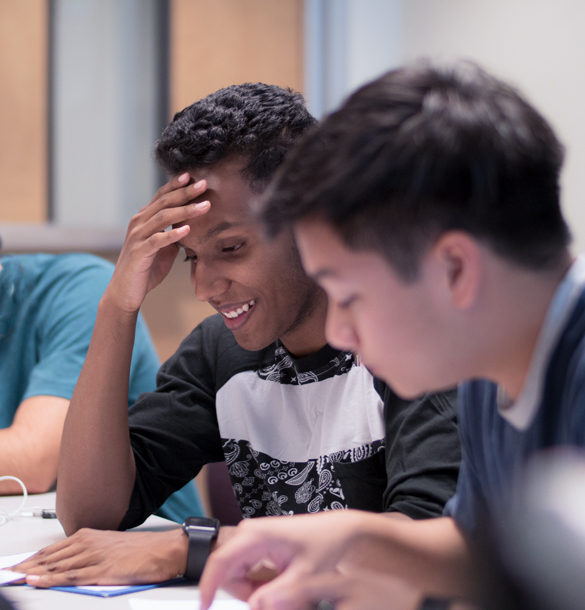 ---