HLHSCI-150 - Nutrition - Kelly Bronco
Course:
Nutrition
Professor:
Kelly Bronco
Email:
kelly.bronco@canyons.edu
Format:
Course Length:

Applies to All Course Lengths
5 Week
16 Week
Introduction
Thank you for your interest in taking Nutrition. Hello and welcome! My name is Kelly Bronco and I will be your instructor for the upcoming Semester. I have a BS degree in Kinesiology (formerly a Certified Athletic Trainer (ATC) for 11 years) as well as an MS degree in Family Consumer Sciences (emphasis in Sport and Exercise Nutrition and Body Composition). I was the Assistant Athletic Trainer here at College of the Canyons from 1999-2004. I have been teaching Nutrition at COC for the past 22 years. I teach this class from a very realistic perspective and I hope that you take the information to heart so that you can make better choices to (hopefully) improve the quality of your life. All of your nutrition experiences vary so I ask that you please keep an open mind and look at both sides of all topics. You may then choose what "side" is the best for you dependent on your needs, goals, and what you feel is important.
Our class is a basic introduction into the ever-changing world of nutrition that can be very eye opening for some of you. There will be many challenges, issues, and concerns with all the topics we cover. Many of our topics can be debatable but you will be presented with the facts of the nutrients and learn why they are all equally important to you and your health. With knowledge comes power and the power to make better choices is always in your hands. The question is simple: do you want to, can you, and will you make better choices?
Please be sure you READ EVERYTHING in this orientation letter and are prepared to meet all the requirements to take the course. The requirements and expectations are for you to be able to:
connect to AND attend all live meetings as scheduled during the class time/section you have chosen (this is not a 100% online class that you can do everything on your own time and expect to pass nor is it a work at your own pace type of course);
take this class seriously and conduct your behavior with the highest regards academically as well as during meetings;
correctly submit assignments in the proper format AND on time (there will be definite due dates/deadlines; modules/assignments will be made available in sequential order to allow for a normal progression of materials that need to be covered);
communicate with me as needed in a timely fashion; and
fulfill your role as a student should (academic honesty and integrity is HUGE in this distance learning environment).
If any of these requirements are not feasible for you, please consider taking the course another time.
Course Description
This class introduces the study of food & nutrients throughout the lifespan as well as their impact on the quality of life & disease prevention.
By the end of this course, students will be able to:
Examine different nutritional components of a diet and the relationship each component plays in the role of health promotion and disease prevention throughout the human life cycle.
Course Objectives:
The student will be able to apply concepts of nutrients to the issues, challenges, and concerns that affect nutritional and dietary choices daily throughout the life cycle to improve health and prevent nutrition related health concerns.
The student will be able to critically analyze foods and interpret the physiologic and chemical effect of nutrients on the body as well as determine if consumption will be a benefit or a detriment to health.
The student will be able to make better nutritional choices as a result of increased awareness by incorporating a variety of foods into the diet that will increase quality of life throughout the lifespan and which are necessary to achieve the goal of health and normal body function.
The student will be able to analyze diet trends and issues and establish whether health is being promoted, quality of life is increased, and disease is being prevented thorough the varying stages of life.
Lecture Based; 3.0 Unit Course; 54 hours; UC/CSU Transferable
What to Expect in this Course
Meeting Information:
Please do not schedule work, appointments, etc..during your chosen class time as there will be no opportunities to "make up" missed live meetings.
Attendance is MANDATORY and will count towards participation. *It is expected that you are to attend all class meetings.
Live ZOOM Meetings will be scheduled and held during class times as posted in the schedule of classes for the section you choose to enroll in.
Live meetings will be for lectures; clarification/discussions of lecture materials; to review Study Guides and Assignments; and for administering quizzes/exams.
Lectures are partially recorded and are to be viewed on your own time (similar to assigned chapter reading "homework") so that you are prepared for live meetings. Most recordings range anywhere from 20-50 minutes. They will only be available for a limited time so viewing them in a timely fashion is highly recommended.
What is needed:
Computer/laptop/tablet with a microphone and working webcam (a cell phone is not recommended as phones have limited chat availability and functions and taking quizzes/exams are difficult this way).
Internet Access: Reliable (as much as the internet can be!) That being said, if your internet is not reliable, please consider that connectivity issues are not an excuse for not being able to attend and stay in live meetings. Please be prepared to do what you need to do and make every attempt to be "in class" for all meetings. *
Canvas: You will have access to Power Point slides, Lectures, Assignments, Discussion boards, Supplemental Handouts as well as website links that are helpful and aid in classroom learning. Please check Canvas OFTEN.
ZOOM: Needed to gain access to Live Meetings & recorded lectures. NOTE: ZOOM runs best in Chrome.
Printer: You will need a printer to print out slides, assignments, & handouts. Please be sure to have adequate paper and ink/toner available.
Scanner: Or something to use to scan, upload, and submit assignments into Canvas. (iPhone with Notes app or other apps (Camscanner, etc...)
Folder/Notebook/Calculator Pens/Pencils/Highlighters (red, blue (light/dark), green, orange, purple, & yellow).
Other general expectations and what to do before the semester officially begins:
I expect you to check your email, messages, announcements, and Canvas and to READ everything that is available to you often so that you are prepared. I will not "sugar coat" it: this class is tough. It is a great amount of information that if you need to stay on top of. If you like to procrastinate and not make learning a priority during this time, this will be a huge concern and issue for you as a student to succeed. If you do not make the time to learn, you will fall behind very quickly so please consider the commitment to your education if you choose to proceed with taking this class.
My expectations for my students taking my class are to gain the skills needed to make better choices in relation to food and liquids. We choose what to eat and how much to eat every day, multiple times a day. You have been doing this up until now and you will continue to until you can no longer can. Awareness and knowledge are powerful so gaining both of those are 2 goals I like to present to you as students in my class. Some of you will appreciate that; others of you, not so much. I often say "Sorry! Not sorry!" but if I can help you improve your quality of life because you have learned to make a better choice, then I have zero regrets. The bottom line is this: what you get out of this class will be based on what you put into this class! This is not just a class you need to fulfill a GE or a prerequisite for admittance into a program. Nutrition is a major part of your life and will continue to be as long as you are alive! You can do something about your choices but do you really want to?
Academic honesty and integrity as well as respectable and courteous behavior is also expected in this learning environment. Please conduct yourself just as you would if we were face-to face, on campus, and in the classroom. Being rude; use of profanity or derogatory expressions; intolerant views of others; refusal to follow directions; discourtesy toward the instructor and/or fellow students; not treating others with respect, and/or cheating, WILL NOT BE TOLERATED. Any student who chooses to conduct themselves in any of these ways will be warned ONLY one time. If a second occurrence happens, the student will be dropped from the course. In the event of particularly offensive behavior, the student will be dropped from the course immediately and recommended for disciplinary action by the College will be taken.
What to do before classes begin: All enrolled students, as well as those on the wait list: I will email you the Friday before classes start with an invite link and password invitation to the first class meeting. Please be sure you check your school email before the first day of classes to get the information needed. Everyone must attend the first class meeting otherwise you will be dropped and you will not be able to add (if you are on the wait list or trying to crash add the class). No exceptions will be made.
If you are officially enrolled in this class:
Open and check Canvas to gain access to our course prior to the first class meeting to get instructions. I will publish and make the course available the Friday before the week classes begin. See schedule for full length courses (Fall and Spring) and shortened courses (Winter and Summer)
Please "Check In" by going over and reviewing the syllabus, the schedule, and proceed through all of the pages in the Orientation/Introduction module before the first day of class if possible.

If you find that the class is more than you bargained for after completing the initial "check in," please drop the course and I will hopefully see you in another semester. This will allow me to add additional students before the first day of class as needed.
You may find that the class expectations are greater than you expected. Please also be advised that the full length 16 week semester can be a challenge for some of you to stay on top of the materials the whole way through.

We will use the first class meeting to introduce ourselves, go over the syllabus, schedule, and I will answer any questions you may have. We will also start our first chapter.
NOTE: If you do not attend the first class meeting, you will be considered a "No Show" and you will be dropped as per school policy.
If you are wait listed for this class:
I will add students only if there is 'room' in the class. Our class limit is set at 35. I will assess if spots are available and determine how many on the wait list I can add, if at all.
Please come to the first class meeting if you are interested in adding the class (I will email you a link prior to the first day so again, please be sure to check your email before the first day of class). If you come to class, you will not miss the introductory information and will be "less behind" than if you wait and attend meetings once we know if there is room to add.
Wait listed students will be added in order of their position on the wait list. There is no guarantee that any and/or all wait listed students will receive an add authorization as it is subject to roster space and you must have attended the first class meeting before being added pending available space.
I will not be adding anyone if you do not attend the first class meeting.
Students who have attended the first class AND who have received an add authorization should complete the registration process immediately. It may take up to 24 hours for your name to be added into Canvas so you will be behind right from the start. Please check back frequently and when you have access to the course online via Canvas, you will need to contact me so that you have access to the "Check In" items that are needed to be completed Day 1 of class.
You will need to move quickly to catch up. Failure to do so will result in you being dropped from the class.
If you are registered as a current COC student but not enrolled in the class or are not on the wait list:
Please contact me if you are interested in adding the class so that I can get you the information for attending the first class meeting. You will be emailed with an add authorization ONLY IF there is room on the roster after all wait listed students who have requested an add authorization have registered and their place in the class has been confirmed.
It is unlikely that there will be space available, but you are welcome to email me with the request. It does not hurt to ask!
If you are given an add authorization, please register ASAP, and work on catching up just as any wait listed student would.
You will be responsible for all course requirements, regardless of when you started the class.
PLEASE NOTE: All students are responsible for all assignments/participation, even if you add after the first day of class. Allowed absences are minimal so if you are not added by the second class meeting, I will not be adding anyone else to the class. YOU MUST ATTEND THE FIRST CLASS MEETING OTHERWISE YOU WILL NOT BE ADDED LATE EVEN IF ROOM IS AVAILABLE (due to absence policy).
Types of Assessments
Assessments include:
Assignments:

4 Study Guides (Usually cover an average of 3-4 chapters)
Discussions: Various discussions about Nutrition related topics that require participation and interaction with fellow classmates.
1 Paper (Library Assignment)
Food Diary
NOTE: All assignments will need to be submitted in either doc, docx, or PDF (preferred) format. Please be sure you know HOW to do this BEFORE assignments are to be submitted in Canvas. All assignments will need to be submitted via Canvas ON TIME (it is strongly recommended that you do not wait until the last minute to submit any assignment or discussion reply.) No late work will be accepted so please plan accordingly. "Technical difficulties" will not be an excuse for not getting assignments submitted on time.
Additional assignments for emphasis on more important course content may be added if the need arises.

Participation (during Live meetings; activities, and discussion boards in Canvas) is expected. Viewing recorded lectures prior to class meetings will help you better "participate" during live meetings.
Quizzes/Exams (Webcam must be enabled. All quizzes and exams will have time limits and will ONLY be administered during your scheduled class time (no make-up exams will be allowed).
Extra Credit Assignments will be available
The syllabus in Canvas will provide further information as to point value and breakdown of points for all assessments in the class.
Textbook Information / Link to ZTC Textbook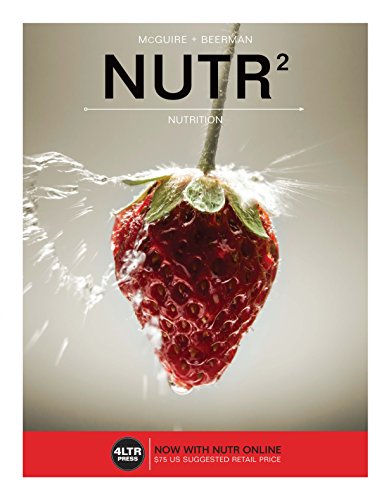 Please note that after the WINTER 2022 session, this textbook is no longer being published. Any student may have a difficult time getting a textbook after this time.

EFFECTIVE SPRING 2022, the only option for the text book will be to obtain a digital copy. More information will be provided during the first day of classes.
Other Relevant Course Information
Dedication to your education and self-motivation are required for the ONLINE LIVE format as we are not in our traditional face-to-face format due to the challenges of the COVID-19.
Please check your email and Canvas daily so you are not missing any information. If you are not willing to or are unable to do this, please reconsider taking the class at a later time or in an alternative format (this class is also offered 100% ONLINE in addition to in person).
I strongly recommend that you practice logging onto Canvas prior to the start of class, to make sure any potential problems are addressed BEFORE the first class meeting. This is especially important if you have never taken a class that relies on technology to deliver course content before.
For help, you can use this link ; contact computer support; contact canvas Help; or call the Canvas Help Desk in the Tutoring, Learning & Computing Center (TLC) at 661-362-3351, extension 3344 for assistance.
It is our responsibility as instructors to ensure students have a quality learning experience just as you would if we were on campus meeting face to face. Please be advised that I am able monitor your activity in Canvas and in part, during Live Zoom Meetings. Discussions will be utilized as you will also need to be able to interact with each other, not just with me as your instructor. All discussions will be monitored whether I am actively contributing. I would like for you to be involved as you would in class so your time and attention to learning is expected. Please do trust that I am aware of the many of the hurdles students are facing when taking courses in this format under our current conditions. I too, face some of the same hurdles you do. Please keep an open line of communication with me and I will try my best to assist you. Should you need to discuss with me any concerns or issues or have questions, I will be available before and after classes. I am also available via email: kelly.bronco@canyons.edu. You can expect a response from me with 24 hours.
Ultimately, you are responsible for earning a grade in this course! It cannot be emphasized enough that you watch and listen to the lectures, take good notes, thoroughly complete your assignments, participate and attend all meetings, you have everything you need to succeed in the class. Do not hesitate to reach out and contact me via a Canvas message, email, or to schedule a one on one meeting if you have any questions, concerns, or when clarification is needed.
I look forward to seeing and meeting you all virtually! I hope you are ready to learn!! Welcome to COC and the Health Science Department!!
---
Additional Resources
Canvas
This course can be accessed on the first day of class via Canvas at https://coc.instructure.com. Log into Canvas using your CanyonsID single sign-on:
CanyonsID Username is your COC student email address (Ex: username@my.canyons.edu)
CanyonsID Password is your COC student email password
Please visit the Get to Know Your Online Classroom page for help logging into Canvas and for tips on using Canvas and Zoom. Canvas Chat Support is also available 24/7 for any Canvas related issues.
Online Education
Check out the Online Education website for more information on a variety of topics that can help you be a successful online student such as: exam proctoring, learning styles, computer skills, and tips for student success. If this is your first online course, feel free to take our online learning readiness assessment to assess your skills.
The Learning Center (TLC)
The TLC provides FREE online tutoring resources to COC students!
Academic Accommodation Center (AAC)
College of the Canyons AAC provides educational services and access for eligible students with documented disabilities who intend to pursue coursework at COC. A variety of programs and services are available which afford eligible students with disabilities the opportunity to participate fully in all aspects of the college programs and activities through appropriate and reasonable accommodations. For more information on their services visit the Academic Accomodation Center website.
Online Counseling
The Counseling Department offers appointments online. You can schedule an appointment by visiting the Online Counseling website. Counselors can help you map out a plan to reach your educational goals as well as advise you on course selection and registration.
Management of Stress and Mental Health
College of the Canyons cares about your emotional and physical health. Learn more about the broad range of confidential student services, including free counseling and mental health services available during this time by visiting the Student Health & Wellness Center website or by calling them at: 661-362-3259.
The National Suicide Lifeline number is 1-800-273- 8255 (TALK). Please call it if you or someone you know is having thoughts of suicide or is in severe distress - it could save someone's life.
You can also use the Crisis Text Line: Just text "Courage" to 741741. It's free, available 24/7, and confidential.
Veterans Resource Center
The College of the Canyons Veterans Resource Center is a department within the Student Services Division at the college, created to help veterans and veteran dependents with applying to College of the Canyons, enrolling in classes, and requesting VA Education or Vocational Benefits. For more information please visit the Veterans Resource Center website, email veterans@canyons.edu or phone (661) 362-3469.
Library
The Library provides live online and in-person research help, access to a full range of e-resources and physical materials that support the curriculum, individual and group study areas, and much more!
Last updated: 09/06/2022 Sub#: 72