FAQs
---
Q. What is a Land Surveyor and what does he/she do?

A. Land Surveyors measure and analyze distances, angles, and positions to develop "surveys" or maps. Licensed Land Surveyors may prepare legal descriptions for subdividing property, perform boundary surveys and determine boundary discrepancies, set monuments, perform construction staking, create topographic maps, and conduct aerial or photogrammetric surveys.
For more information about Land Surveying, check out SurveyPath.org. They have a variety of resources and videos available.
---
Q. What career paths are available?

A. Surveyors have a wide variety of duties and responsibilities. You may choose to work in the field or in the office and can pursue any one of a range of specialties within Land Surveying such as Photogrammetry or Hydrography. Visit Be A Land Surveyor.com.
---
Q. Are the Land Surveying courses offered online?
A. All of the lecture based courses are offered as HyFlex courses. This means that the student has the option of attending class each week remotely via Zoom (videoconferencing software) or attending in person. Field labs provide students the opportunity to work with the land surveying equipment and therefore students attend these courses in person. We have had many students who live more than 60 miles from campus complete this program essentially remotely. If you have further questions about remote learning in the program, contact the department chair, Regina Blasberg.
---
Q. How long does the Land Surveying Program take?

A. The AS Degree program is a 2-year program that requires a total of 60 units (34 program units and 26 general education units). The Certificate of Achievement program is also a 2-year program and requires a total of 34 program units. How long it takes for you to complete the program depends on you, the student. Are you a full time student? Are you a part-time student? Are you working and going to school? How many units can you reasonably and successfully complete in any given semester?
---
Q. What are the requirements to enroll in the program? How do I enroll?

A. There are no program requirements to get started. Your first step would be to enroll at the college and then register for classes: COC New Student Enrollment Information.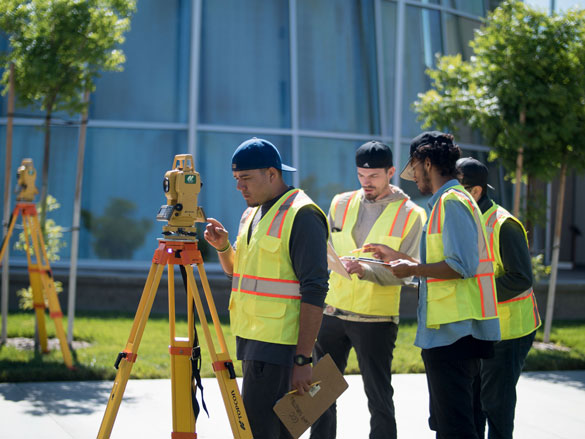 ---
Q. What classes do I have to take?

A. The required courses for both the degree and the certificate can be found here. The Land Surveying department has created recommended pathways for both the AS Degree and the Certificate programs. Each pathway document shows the recommended course sequence.

Since the program requires the completion of Math 102 Trigonometry, we highly recommend that you start your math courses/sequence your first semester in the program.
---
Q. How much does the program cost?

A. COC is a California Community College and our tuition and fees are established by the State of California. The current tuition and fees can be found on the Student Business Office fee page.
---
Q. What kind of certification do I get when I finish the program?

A. The program offers both an AS Degree (60 units) and Certificate of Achievement (34 units). We also encourage all of our students to begin the California State Licensing process at or near the completion of their academic program. Completing the FS (Fundamentals of Surveying) exam offered by NCEES and obtaining the LSIT certification from the California State Licensing Board is very desirable. Check out our licensing page for additional information.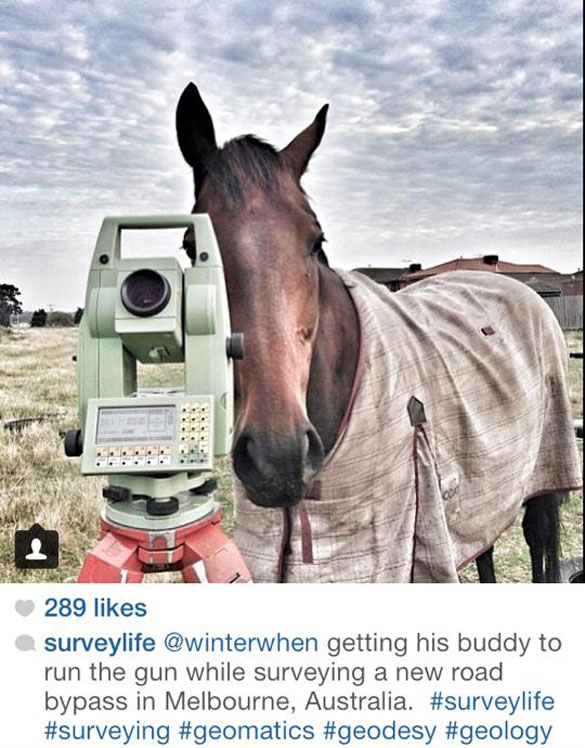 ---
Q. What should I do if I'm not certain I want to be a Surveyor?
A. COC students can make an appointment to meet with a Career Counselor who can help you identify the right career path for you.
---
Q. How do I make an appointment to see a college counselor?

A. COC students can schedule a counseling appointment in person or online through the Counseling Office website. If you have questions about the Land Surveying program or courses, contact the department chair, Regina Blasberg directly.
---
Q. How do I get my Degree or Certificate?

A. Degrees and Certificates are not automatically awarded. You will need to petition the college for your degree or certificate using the Petition for Associate Degree and/or Certificate of Achievement form. It is important to note the petition deadlines.
---
Q. How much does a Land Surveyor make?

A. Land Surveying salaries vary depending on your skills, certifications, and employer. However you can expect that starting salaries may range from $40,000 to $65,000.
---
Q. Will I be able to get a job? Does the program provide job placement services?

A. Many of our students are hired before completing their program. We work closely with local industry and share all employment opportunities. Additionally students are encouraged to visit the COC Employment Center. The Employment Center provides students a wide variety of free employment services including resume writing, job searches, workshops, interview practice, etc.
As an industry, the need for Land Surveyors is projected to increase. For more specific information, check out the Bureau of Labor Statics website or O*Net Online.
---
Don't see an answer to your question?
Contact Regina Blasberg, Chair Engineering Technologies Department, Land Surveying Program at Regina.Blasberg@canyons.edu or (661) 362-5096 for further information.