Dr. Dianne G. Van Hook
Chancellor
Santa Clarita Community College District/College of the Canyons
Dr. Dianne Van Hook is in her 35th year of service as CEO of the Santa Clarita Community College District and College of the Canyons. She presides over a district that covers 367 square miles and serves an ever-increasing and diverse population numbering more than 296,000 people. Located in the third largest city in Los Angeles County, College of the Canyons is the fourth largest employer in the Santa Clarita Valley and is described by community leaders as an "innovative, cutting-edge, responsive, flexible, resourceful, high-quality institution of higher learning."
When hired in 1988, Dr. Van Hook became the youngest serving California Community College CEO at 37 years old. She was one of only five women to serve as a district level CEO at that time (of 73 community college districts). Currently, she is the longest serving CEO in the California Community College system.
At College of the Canyons, Dr. Van Hook has provided the vision, energy, commitment, flexibility and courageous leadership style to guide the college through a period of remarkable innovation and advancement, to achieve outstanding progress across multiple metrics:
From an $8 million annual budget to $270 million.
From 60 full-time faculty to more than 220.
From 44 degree and certificate programs to 248.
From less than 200,000 square feet of classroom, lab and office space to nearly 1 million square feet on two campuses.
From 4,800 students per year to 33,481.
From $109,000 in annual fundraising revenue to $1.4 million.
From less than $100,000 per year in grant funds to $16 million annually.
Under Dr. Van Hook's dynamic leadership and inspired by her "can do" spirit:
Community voters approved three bond measures over 15 years that provided $470 million to fund needed construction on the Valencia campus and the establishment of a second campus in Canyon Country.
The college's Division of Workforce and Economic Development, formerly known as the Economic Development Division, which was launched in 1991, has grown to include the Employee Training Institute, Center for Applied Competitive Technologies, Small Business Development Center, plus other regional and statewide initiatives aimed at helping local companies remain competitive in their industries. Over the past 31 years, the division has generated $64.8 million in capital for local businesses, served 12,911 companies, and trained over 65,000 employees.
$44 million was secured to build and establish the University Center, which provides more than 40 bachelor's, master's, and doctoral degrees on campus at College of the Canyons, as well as services for employers and employees in the Santa Clarita Valley. The University Center is a first-of-its-kind model for the state and the nation. Since the center opened in 2002, it has served more than 30,000 students, who have earned 3,800 degrees.
The Hispanic Outlook in Higher Education Magazine has ranked College of the Canyons No. 22 and 26 nationally for enrolling the largest number of Hispanic students and granting the most degrees, respectively.
The Campaign for College Opportunity honored COC as a Champion of Higher Education for Excellence in Transfer (two years in a row, 2018 and 2019) for increasing the number of graduates who earned an Associate Degree for Transfer, achieving a 45% year-over -year increase.
Washington Monthly magazine ranked COC as "best two-year college for adult learners."
Dr. Van Hook's understanding of community college funding spans the national level, the state level, the system level, and the local level. She has served on a dozen statewide task forces charged with developing and evaluating the three previous funding formulas that allocated resources to community colleges, and has put them into practice as a college president and district level CEO.
Nominated by former U.S. Rep. Howard "Buck" McKeon, she served on the Bipartisan Policy Center Higher Education Task Force and works with leaders from across the political spectrum to put forth policy proposals to improve affordability and accountability in the U.S. higher education system.
Appointed by Assembly Speaker Anthony Rendon, she is one of 12 members of the Student-Centered Funding Formula Oversight Committee charged by the state Legislature with evaluating the Student-Centered Funding Formula and recommending changes.
Additionally, she has served with distinction on more than 38 state boards and has been presented with and received over 30 state, federal, and local awards for her leadership and innovation.
Dr. Van Hook is resourceful and a strong and consistent advocate for community colleges at the state and national levels. She has served as president of the Community College League of California (CCLC) Board of Directors; President of the Chief Executive Officers of the California Community Colleges (CEOCCC); and President of the Association of California Community College Administrators (ACCCA).
Her leadership has garnered wide recognition, including the Five Star Leader Award from the Community College League of California; the Harry Buttimer Distinguished Administrator Award from the Association of California Community Colleges Administrators; the Presidential Leadership Award from the Network of California Community College Foundations; and The North American Council for Staff, Program and Organizational Development (NCSPOD) President's Award; Boy Scouts of America – Leaders of Character Honoree; the Betty Ferguson Foundation Woman of Honor; the Fifth Supervisorial District Los Angeles County Woman of the Year; a national leadership award from Phi Theta Kappa, the community college honor society; and Newsmaker of the Year Award by the Santa Clarita Valley Press Club; the No. 1 Most Influential Person in the Santa Clarita Valley's Top 51 by The Signal; the SCV Business Journal's Women in Business Lifetime Achievement Award; Single Mothers Outreach Empowering Hearts Iconic Woman Honoree; the SCVi Vision in Education Award; and the SCV Chamber of Commerce's Lifetime Achievement Award.
Dr. Van Hook's commitment to Santa Clarita also includes past service as a board member of the Red Cross; SCV Education Foundation; the SCV Fine Arts Council; the Henry Mayo Newhall Memorial Hospital Governance Committee; the Michael Hoefflin Foundation for Children's Cancer; and, chairing the United Way Executive Cabinet. She currently serves as a member of the Santa Clarita Valley Chamber of Commerce Board of Directors and as a founder of the Santa Clarita Valley's Economic Development Corporation.
As demonstrated throughout her trail-blazing career, Dr. Van Hook is a builder of places, community, resources, possibilities, partnerships, opportunities, and most importantly, people. She sees in others what they do yet see in themselves, and helps them achieve their full potential. Her leadership has not only shaped the Santa Clarita Community College District/College of the Canyons, but also the Santa Clarita Valley, and by extension, the more than 275,000 students who have counted on College of the Canyons to deliver life-changing access to higher education.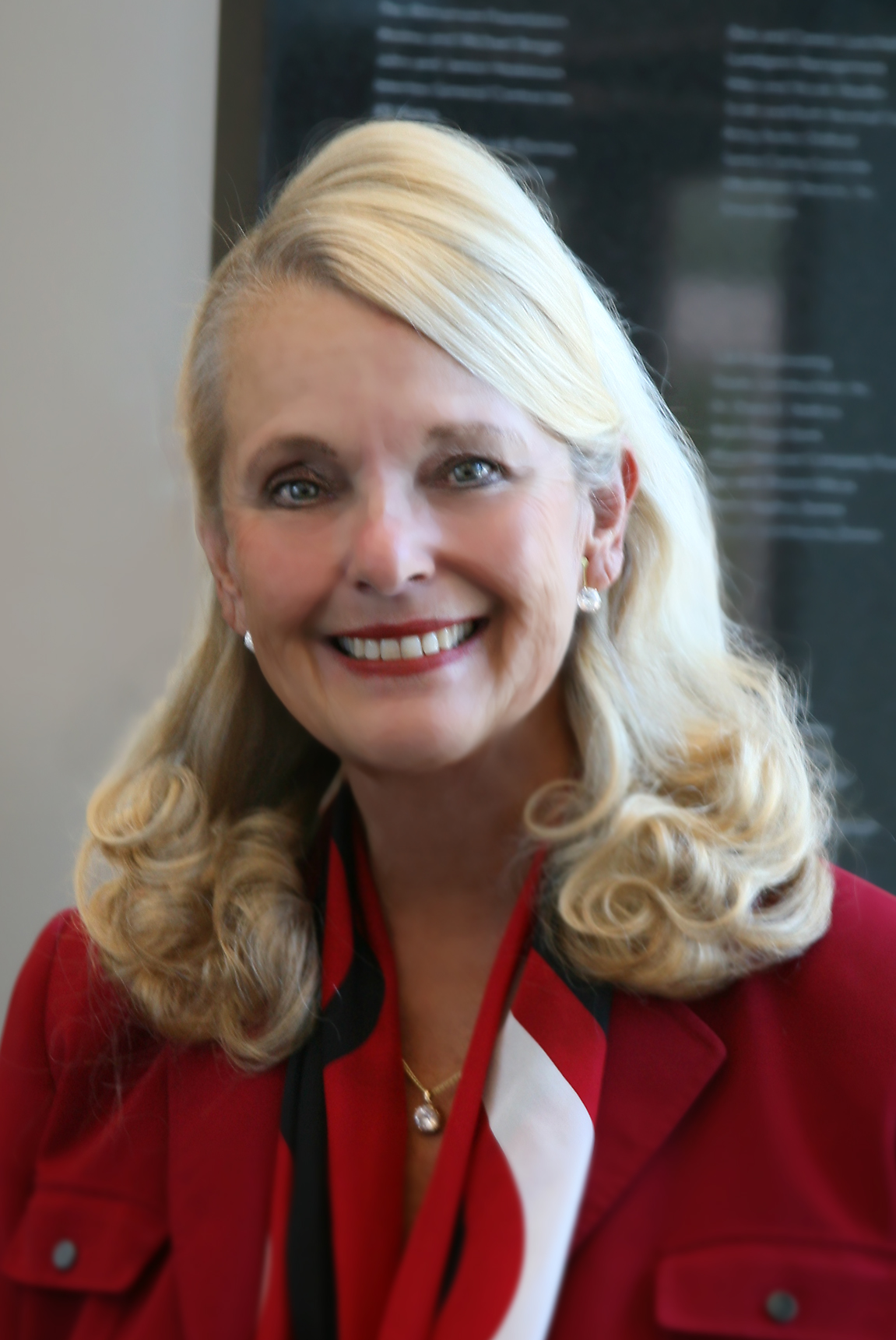 We appreciate the continued support of our sponsors: