Trauma-Informed Teaching Practices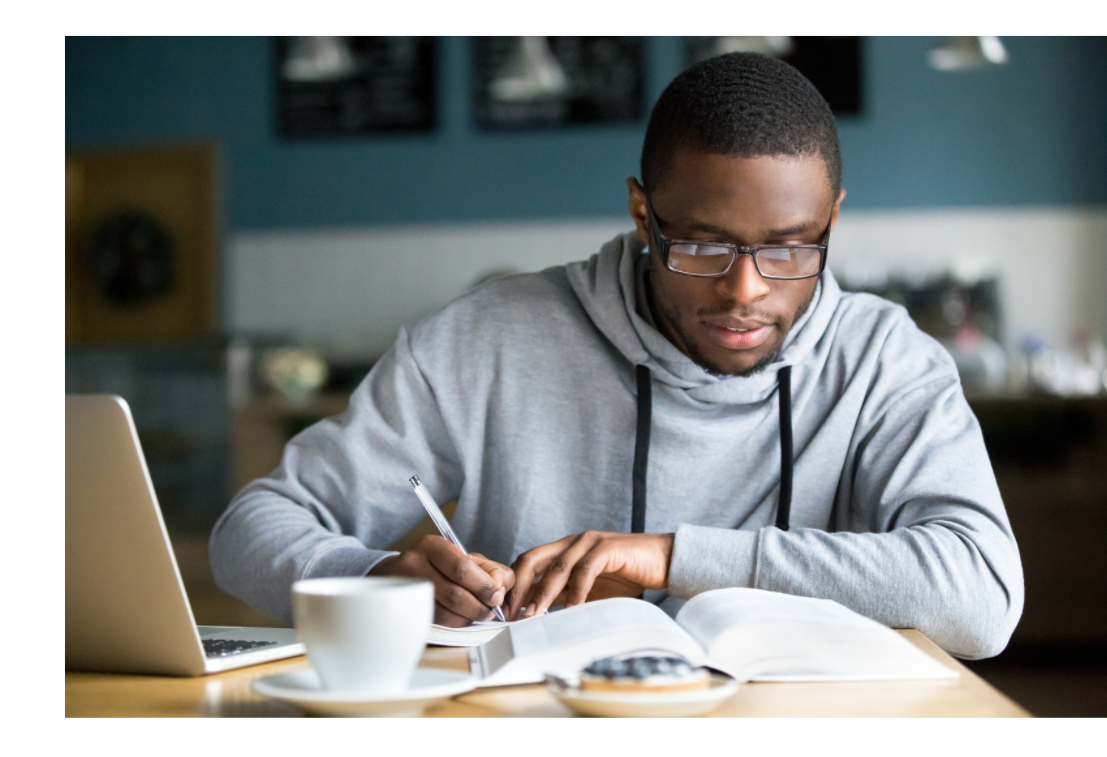 To say the last 18 months have been challenging is an understatement. As Alyson Quinn, founder of the Trauma Informed Practice Institute (TIPI), describes it, "COVID-19 has provided trauma, which can be locked into our bodies for decades, an ongoing opportunity to rise and surface to our consciousness. The collective uncertainty and fear felt globally can provide the conditions for triggering feelings. We may feel fear, despair, sadness, confusion, lost, helplessness, inadequacy, shame, guilt, hurt and anger, to name a few."
How can we prepare to support our students at College of the Canyons as we begin the Fall 2021 semester? The TIPI institute says, "One way to prepare for the fall is to learn more about trauma-informed practice to understand the complexity of trauma, how we can release past trauma and move ourselves to steadier ground in life."
Zacarian, Alvarez-Ortiz, and Haynes (2020) offer the following trauma-informed practices to incorporate in your planning.
Predictability: Use consistent routines — think about scheduling your daily or weekly announcements consistently and having weekly checklists, clear structure and flow of the course, etc. Provide choices where possible. Follow and make clear your institution's protocols or health guidelines in place to secure for safe in-person gatherings.
Flexibility: By giving students the option to choose between two readings or two assignments, they gain some control over their environment, and you empower them. Offering flexibility in how you meet students (phone, in person, or online) may also alleviate anxiety.
Connection and Warmth: Focus on compassion. This may mean showing leniency with due dates or extending grace when students do not show up as their best selves. One way to extend compassion is by considering the student experience. Some students may not have access to reliable internet or a quiet place to work, while others may have a full course load that requires them to process a lot of information.
Relationship: Get to know your students. Have "a watercooler station" in your online course for random discussions. Arrive 10 minutes early in your classroom or virtual room and allow for small talk. If you have large groups, and individual student meetings are too time consuming, consider inviting students in small groups for a virtual coffee time.
Empowerment: As mentioned above, by giving students voice and choice, they have some control over their learning. Avoid three-hour monologue lectures. Consider authentic and alternative assessments to replace a high stakes final exam.
The Online Education department is here to support you as you create an inclusive and supportive learning environment for students. Please contact us if you have any questions.
---
Conveying Care Online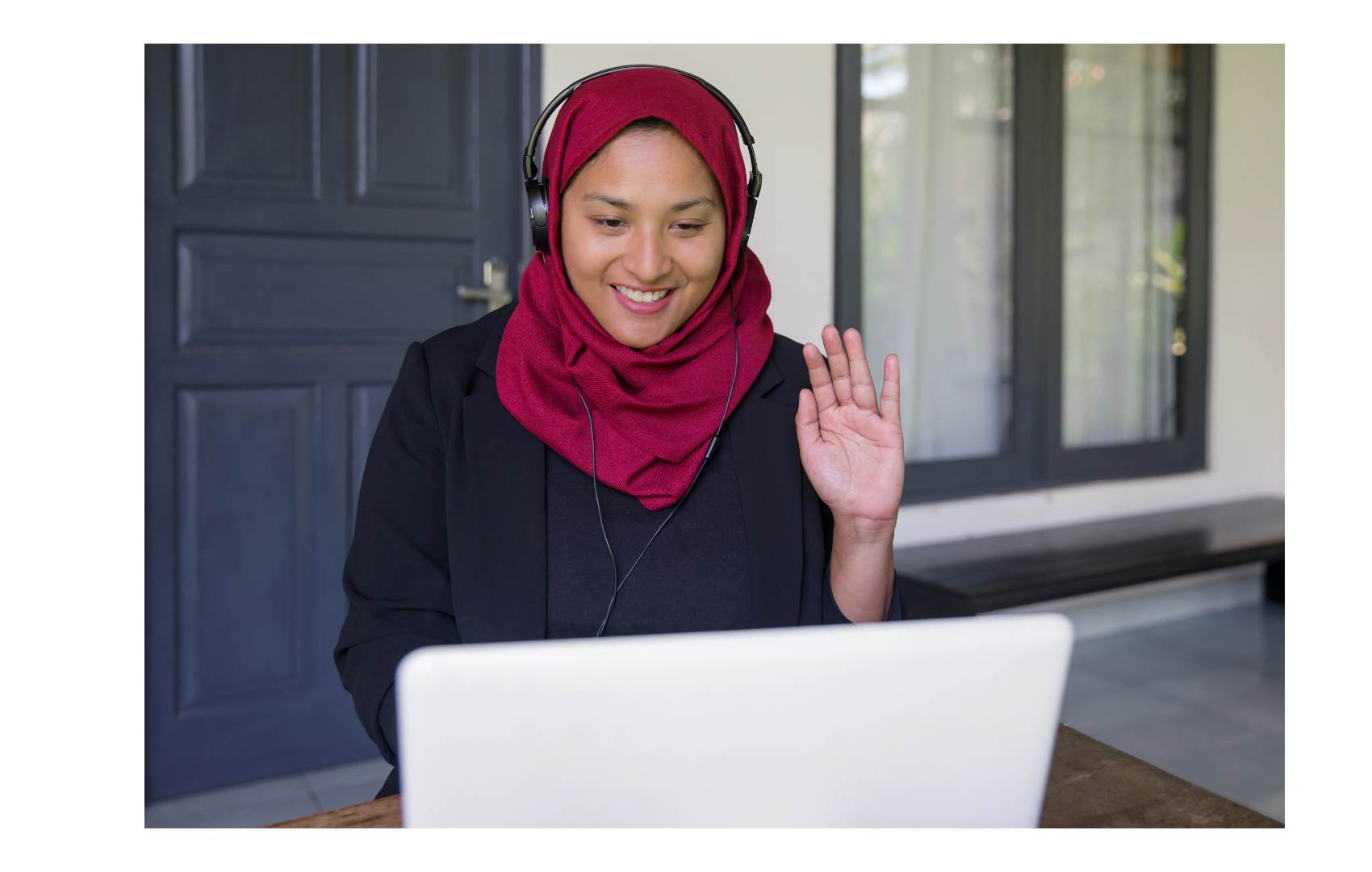 One of the most significant factors correlated with student persistence, success, and learning in online courses is the relationship between the instructor and students (CCCCO Distance Education Report). An instructor's empathy, care, and compassion distinguish the quality of those relationships.
For minoritized students, having an authentically caring instructor-student relationship is foundational to their learning and success. Zaretta Hammond, author of the book Culturally Responsive Teaching and the Brain, encourages us to be a "warm demander" by explicitly focusing on building rapport and trust while still holding high expectations of our students.
Instructional Designer and English Professor Maritez Apigo suggests the following strategies in Conveying Care Online:
Welcome video:

Short videos are a powerful way to make personal connections with your students. Imperfect is perfect, and there's no need to go beyond the first take. Students just need to see and hear from you. In a two to five-minute humanized welcome video, you should introduce yourself personally, share your enthusiasm for teaching the course, and explain how to be successful in it.

Syllabus: Dr. Frank Harriss III, in "How to Express Care with a Focus on Racial Equity,"

delineates that the language of the syllabus sets the tone and establishes the relationship between the instructor and students. Consider reevaluating your syllabus and course policies through an equity lens. Instead of using rigid and punitive language, aim for caring and compassionate language.

Student Surveys: We can easily identify early on which students may need more of our attention and support by administering a quick student survey during the first week. Surveys can be created using Canvas Quizzes

,

Google Forms, or other survey tools. Ask questions to gauge their feelings about the class and anticipate their needs.

Canvas 'Notes': As you reveiw the surey results, use

the

Canvas "Notes"

column in the Gradebook to enter details about individual students to remember when leaving feedback or messages.

Weekly Video Announcements:

Instructor presence can be applied weekly through quick video announcements that express your personal warmth.

Feedback/Feedforward:

Engaging in dialogue with students about their progress is critical to the learning process. In the Center for Urban Education's webinar

"Being Aware of Learning Constraints and Opportunities Posed by Online Teaching," Sim Barhoum demonstrates the "feedforward" approach that focuses on a future they can change, not a past they can't, for example: "I like that you did x. In the future, can you try y?" and "Can you explain this in a different way?"
Canvas "Message Students Who": The Public Policy Institute of California study reveals that the most successful online instructors monitor student engagement and seek out students who seem to be disengaged or struggling. The Canvas Gradebook makes it easier for us to send messages to students who we want to check in with using the "Message Students Who" feature. Once a deadline for a major assignment has passed, use this feature to nudge students who did not submit it. It can also be used to praise students who are excelling or to provide just-in-time remediation, one of the CAP principles.
Personalized Synchronous Meetings:

Strong instructor-student relationships are better fostered over synchronous sessions when they are in a more personal one-on-one or small-group format. Consider holding scheduled conferences or study sessions with students during your office hours where you could review how a student performed on an assessment, give individualized feedback on a draft, or hold a small group review session before an exam.
Without a warm, caring instructor's presence, the online classroom can be a lonely place, and many students who feel isolated may end up dropping out. An online instructor's care has a significant impact on student success and retention, especially for minoritized students. We hope these ideas have inspired you to think about how you will create a culture of care and implement your warm human presence. To leverage the potential of humanizing and equity-minded pedagogy in the online environment, we must be intentional in our course design and facilitation to be fully present, convey care and personal warmth, establish trust, and build relationships with students.
---
Resources:
"Preparing for Return to Campus – A Trauma-Informed Approach" licensed CC BY 4.0
"Conveying Care Online" by Maritez Apigo, licensed CC BY 4.0
Joudrey, Susan, "Trauma-informed Pedagogy: What It Is and How It Can Help Now," Focus, November 23, 2020.
Debbie Zacarian, Lourdes Alvarez-Ortiz, and Judie Haynes, "5 Essential Trauma-Informed Priorities for Remote Learning," ASCD, April 7, 2020.