Select the "Agenda" tab (on the right-side of the below Calendar) for an overview of what's taking place this week, and for the links to join online.

Teaching is more than presenting a concept and asking students to demonstrate that they can repeat it back to us. Arguably, the most important goal of teaching is to spark that dynamic interplay of curiosity, exploration and engagement that results in learning. This series looks at the online learning environment from multiple perspectives, all aimed at giving you the ideas and tools to design effective instruction that engages your students and turns learning into success.
View recordings of past workshops, and upcoming workshop dates & times
---
Back to Basics workshop Series
These workshops revisit the essential components of online course design. Hosted by CVC-OEI Instructional Designer, Helen Graves, come refresh your learning and pick up some new tricks!
First impressions do make a difference! An effective homepage is welcoming, includes important information for the current week and lets students know where to go next. Let's talk about how simple it can be to create a visually appealing, user-friendly homepage that gets students moving in the right direction. (I'll even share some templates you can use as a simple starting point!)

View workshop Recording from Monday, September 27, 2021, 4:00pm – 4:45pm

Resources shared in this workshop:

How and Why to Humanize Your Online Course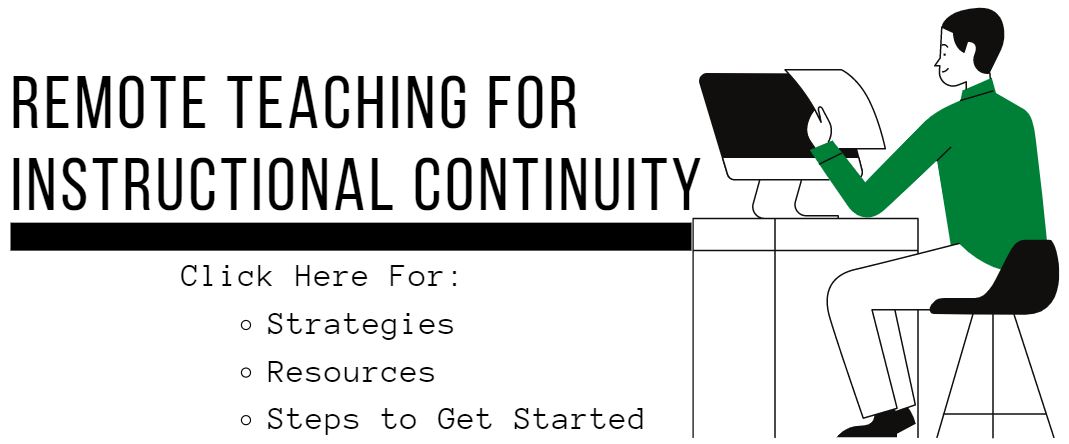 Resources for Instructional Continuity
Instructional, Student Services, and Shared College Resources