Connect a Network Drive
How to map a network drive for remote use.
---
1. Open File Explorer

2. Click "This PC"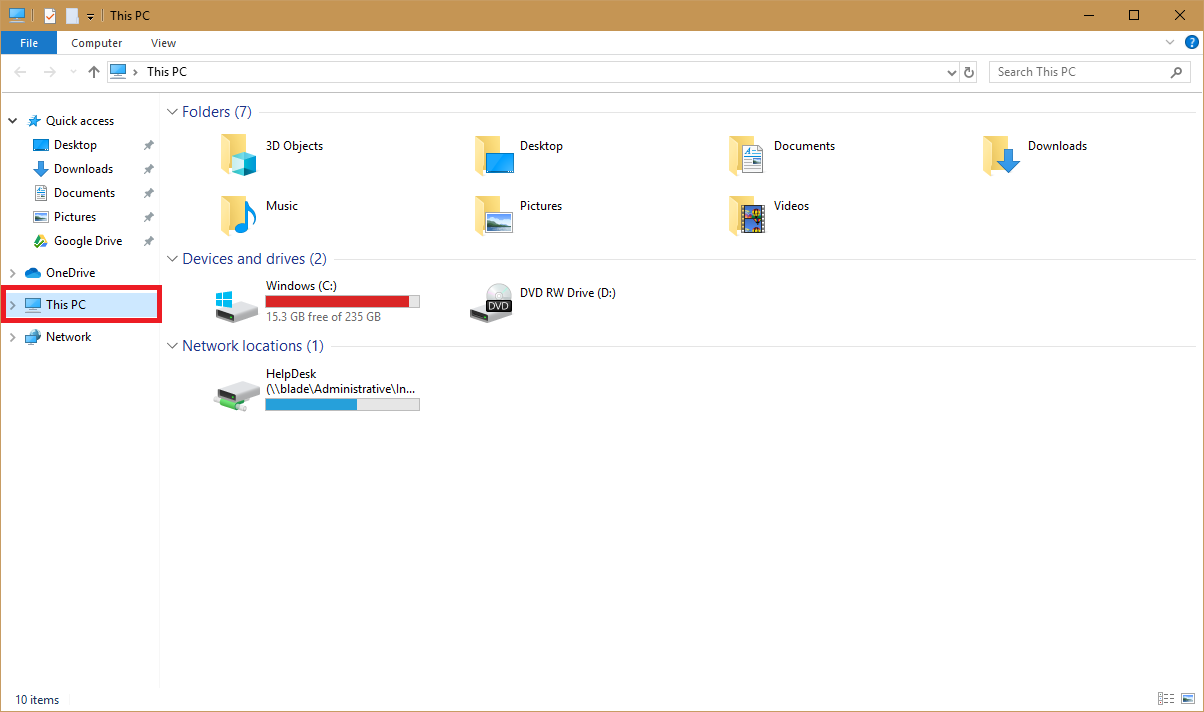 3. Click "Computer" then click "Map Network Drive"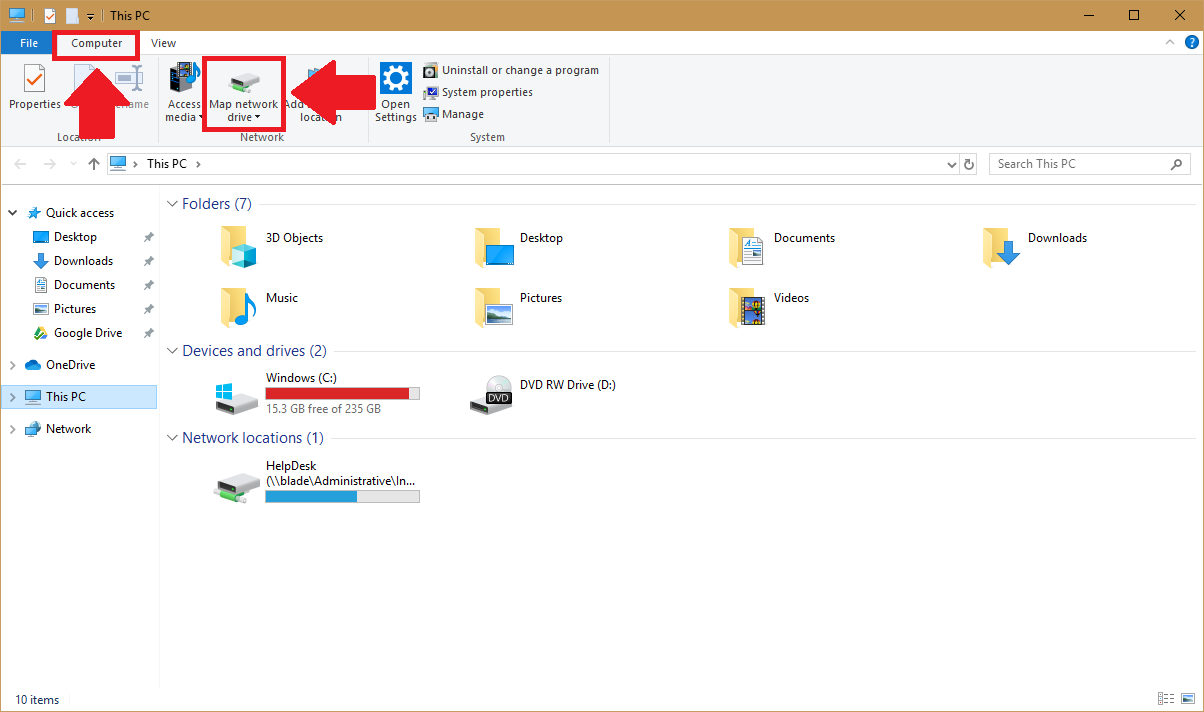 4. Add the folder you would like to map
Click the drop down to assign a letter to the drive. Then type in the entire address of your drive:
(ie. \\blade\Administrative\InstitutionalDev\CSS).
Check the box for "Log in using different credentials"
Log in using staff\lastname_firstinitial