Welding Safety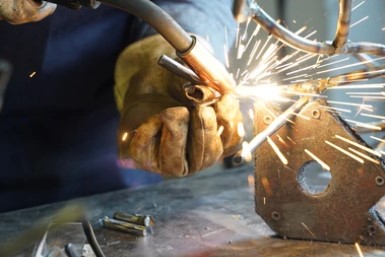 Welding Lab Skills Enhancement Certificate
Are you a welding student who is interested in enhancing their welding skills in preparation for entering the workforce? Complete the welding safety course and you will have access to the welding lab allowing you time to work on your welding skills so you're ready for that welding job that is out there waiting for you.
NC.WELD 001 WELDING SAFETY: Examines safety principles and procedures for welding and cutting. Topics include workplace safety hazards, fire safety, confined spaces, Safety Data Sheets, and use of proper Personal Protective Equipment (PPE). This course is aligned with the American Welding Society SENSE EG2.0 Entry Level Welder program and the National Coalition of Certification Centers (NC3).
NC.WELD 002 WELDING LAB: Utilize various types of welding equipment while following safety procedures in the welding lab. Students will have the opportunity to practice welding and thermal cutting processes.
For Questions Call 661-362-3304 or email PPL@canyons.edu