CanyonsID for Students
CanyonsID is the new login system we use at College of the Canyons. From Library Systems and Registration to Email and Canvas, CanyonsID will soon be how you log into everything! By following the directions below, you are enrolling in CanyonsID so when the time comes to use it, you will be ready.
Important CanyonsID is scheduled to go live on:
December 17th - Canvas
February 28th - Student Email, Self-Service, MyCanyons Enrollment System
---
Step 1. Have you already registered for CanyonsID?
If you have, then try signing in here.
Step
2

.

If not, reset your MyCanyons password

Click here: Create an Account/Reset Your Login and Password
Step 3. Go to the CanyonsID login page
The URL is: https://portalguard.canyons.edu
Step 4. Enter your student email credentials
The username is your MyCanyons email address "username@my.canyons.edu", and the password is your my.canyons email password.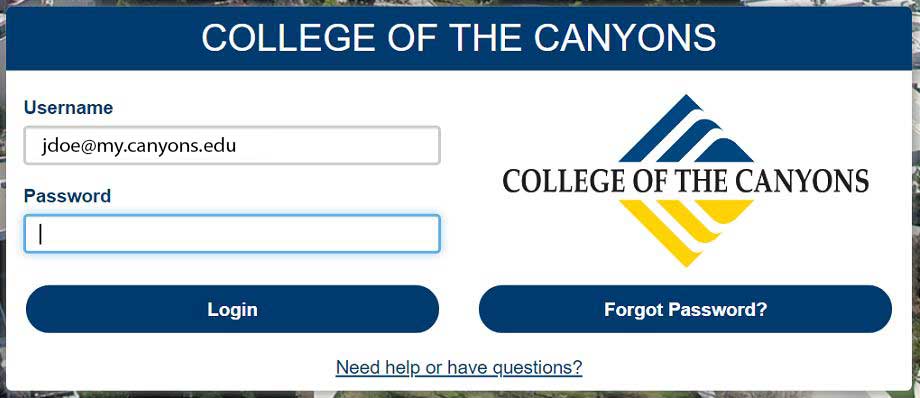 Note: Since this is your first time logging into CanyonsID, you will need to specify a recovery email address and/or a cell phone number. So in the future you will be able to reset your password. Your information is kept private and we DO NOT use this information for tracking or marketing.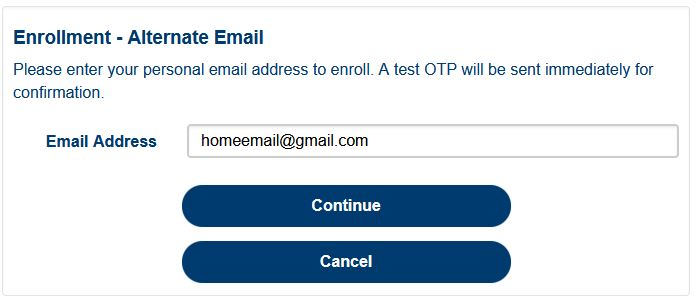 Make sure that you have access to your personal email because you will be sent a One Time Password (OTP) to verify your account.

You will be sent a One Time Password (OTP) to verify your email address.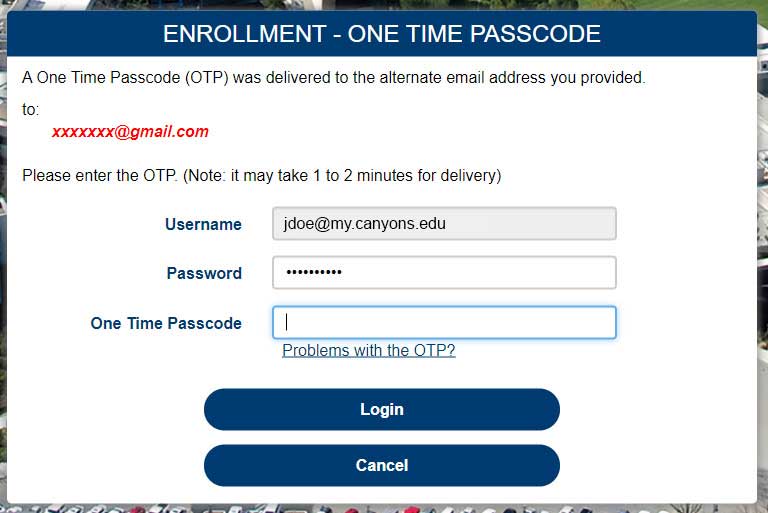 Enter in the OTP password that was emailed to your secondary email address.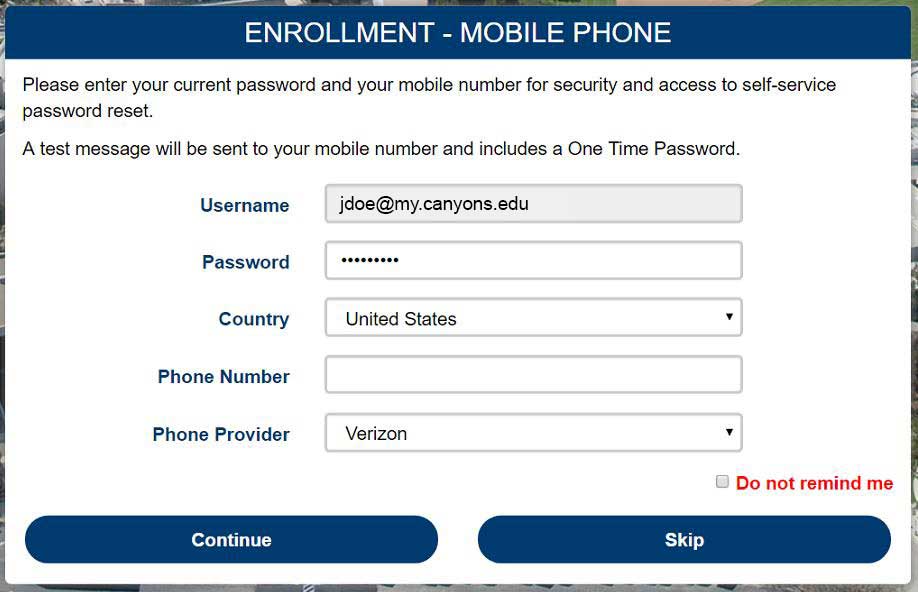 Next: You have the option to add a mobile number. This step can be skipped, but gives you 2 ways to reset your password if you forget it.
Once you see the screen below, you have completed the Pre-Enrollment process.
You are now ready to use CanyonsID and can close this browser window.